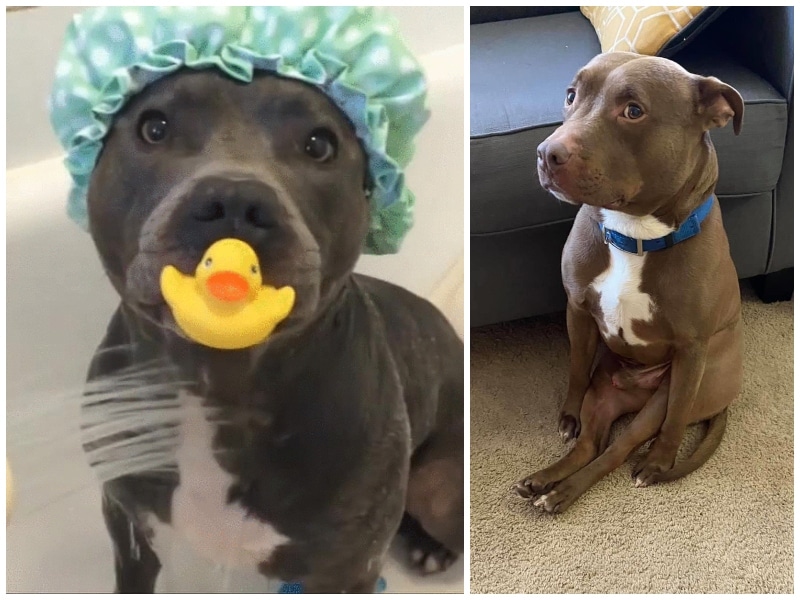 This article was originally published on absolutelyconnected.com and has been republished here with permission.
Becoming a cat parent is not a piece of cake. Whether it comes to a new owner or an old one, everyone faces similar problems with their pets. There is chewing, scratching, nail clipping, bouncing off the walls, and whatnot. Pet cares around do help improve these problems. However, addressing these behaviors or concerns can be extremely costly.
Instead, grooming the pet at home can solve these problems. We need to start with some handy tips and tricks, and we can get our ways straight. We have these hacks here that are super handy and helpful for our day-to-day dilemmas with pets. In addition, these hacks will help us bond better with our pets. Finally, some of these hacks will help improve our pets' mental and physical health. We have arranged the top hacks to make the life of a pet owner better by a margin. Happy pupping.
1. Dry Sheet for Picking up Dog Hair
Picking up dog hair from all around the house is a painful task indeed. But, with some easy hacks, the task becomes much easier. One of the best things to use is dryer sheets. They have a magical ability to take up stray dog hair on cloth.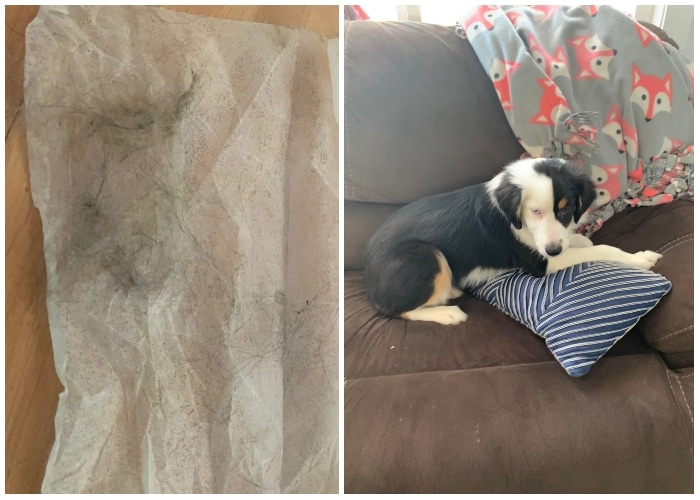 Simply wipe a dryer sheet over your couch or any other area where pet hair gathers and watch it stick to it. We think it gets as simple as that.
2. Baking Soda Makes the Pee Smell Go Away
Often dogs pee on the carpet. This happens mostly when our dogs are new to getting potty trained. Even if we clean up right away, it is difficult to get rid of the smell. Using baking soda is a quick hack.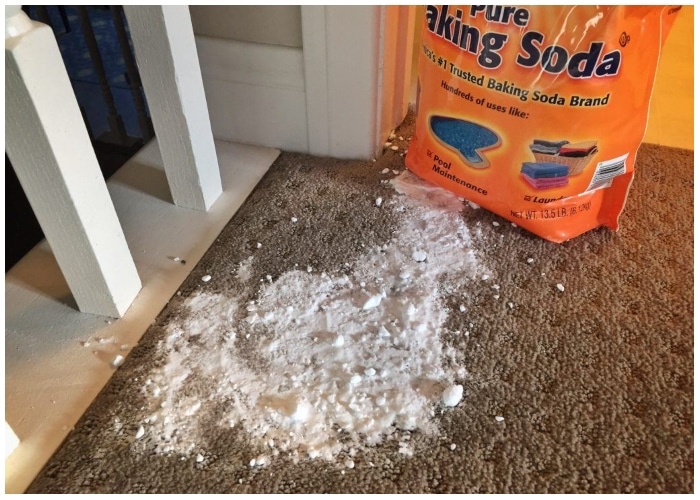 First, wipe the area with baking soda, which works well to remove smells. After applying baking soda to the affected area, we need to wait for 20 minutes. And then we can just vacuum it up.
3. Walnut Covers up Scratch Marks on Furniture
Whether it is cats or dogs, our pets seem to love starching the surface of any furniture. We can try all we want, but they just will not listen. So, here is a way to cover the scratches.
Simply by using walnuts.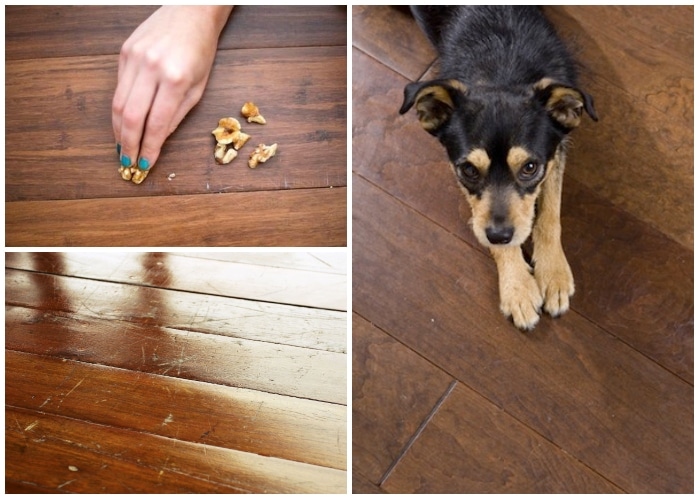 We need to smear a walnut over them. We can conceal them. Walnuts' natural oils soak into the wood, making them an easy method to hide minor scratches in our furniture.
4. Packing Tape Handy for Picking Up Loose Pet Fur
Petting dogs is blissful, but once they are off our lap, the clothes seem to disagree. Clothing attracts a lot of dog hair. And lint rollers are not always handy. To handle the situation, we have a quick hack- packing tape.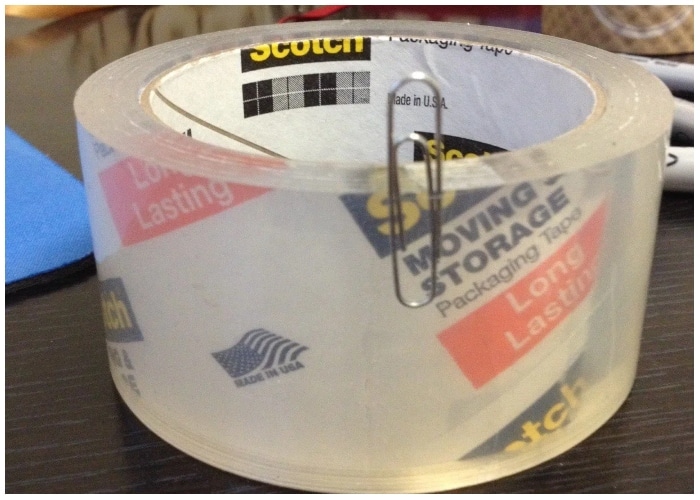 Using packing tape to pick off all the dog hair that goes all over your clothes is one of our favorite life hacks for dog owners. So spend all the time with the pet now.
5. Chasing Bubble for a Nice Afternoon Run
Most dogs enjoy chasing things. This is practically their favorite playtime. We can make it interesting in many ways. Playtime is a good exercise for pets. Chasing Bubbles is an excellent way to do that.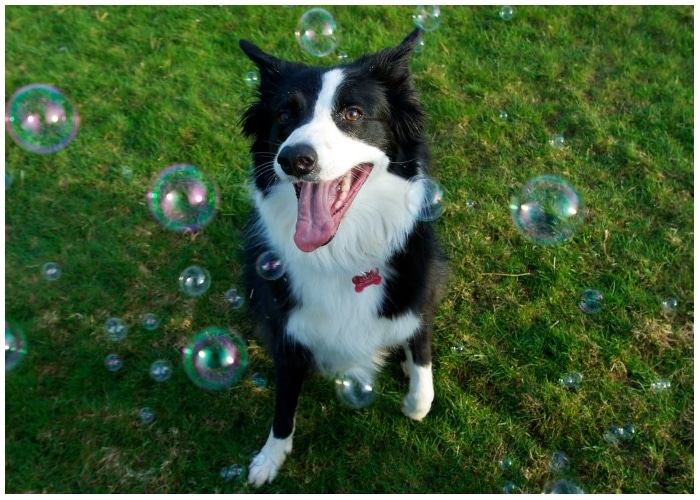 We can take advantage of our dog's natural instincts and train him to chase bubbles. This will be both fun and easy exercise. Other than chasing, this will allow them to bounce and play. A good exercise for their heart.
6. Turn Old Clothes into Tug Toys
Those with cuddly pets are the lucky ones. Playing with tug toys is one of the favorite games of most pets. We do not need to buy these toys while we have a few spare t-shirts hanging around.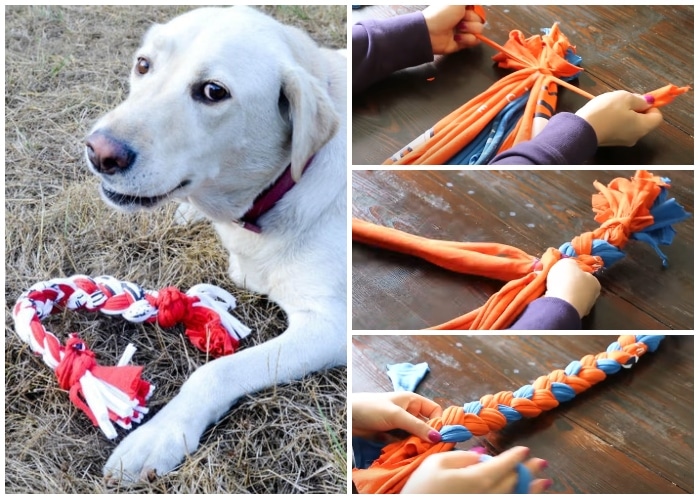 Rather than tossing out an old t-shirt, we can simply braid it into a tug toy to make our own toy. Trust me, the pets are going to love these homemade tug dogs. Fun and efficient.
7. Simple Frozen Dog Treats to Make
Treating your pet can help them grow and stay happy. However, we might not always have treats handy to appreciate the pet. Here is a hack to solve this problem. We can make some frozen dog treats at home.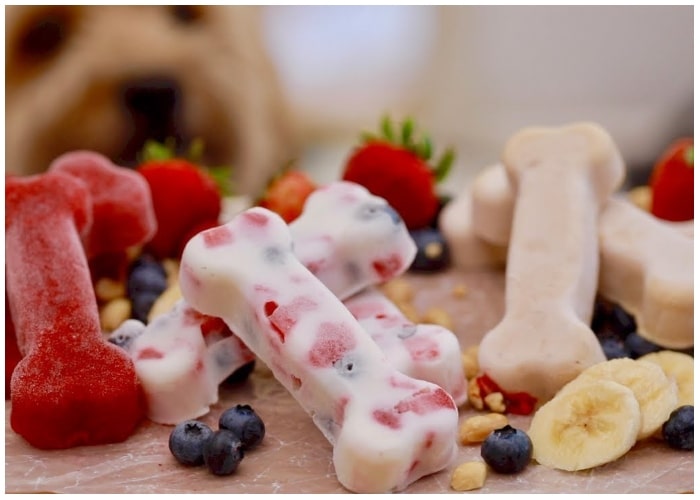 The process is simple. We need to freeze some broth on ice trays for a refreshing treat for our dogs on hot summer days. They are going to love it.
8. Alternating Toy Choices for Interacting
Dogs, like humans, grow tired of new things after a while, and their toys are no exception. By varying their access to them, we can keep their attention.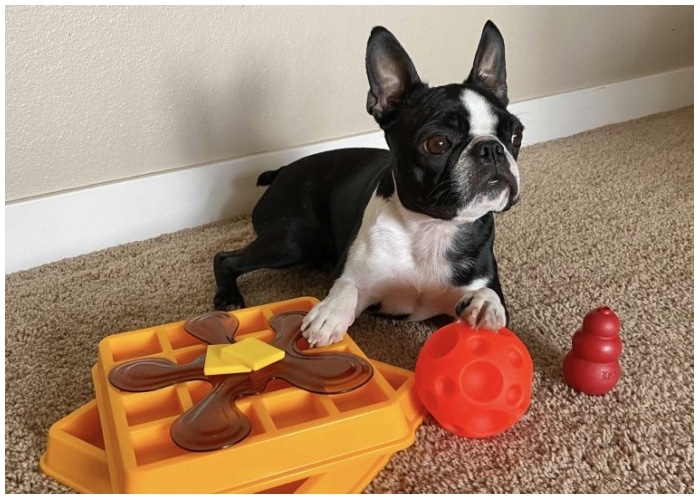 For example, after a month of not seeing their blue ball, the dog will have a whole new respect for it the next time it appears. Likewise, we can change the colors or the shapes of the toys for a sense of variation. Happy pupping.
9. Switch Rewards for Elevating Training
We need to add a variation to the kinds of treats we have for our pets. For example, instead of merely praising a new trick, we can reward them with some tasty snacks for a tug of fun activity.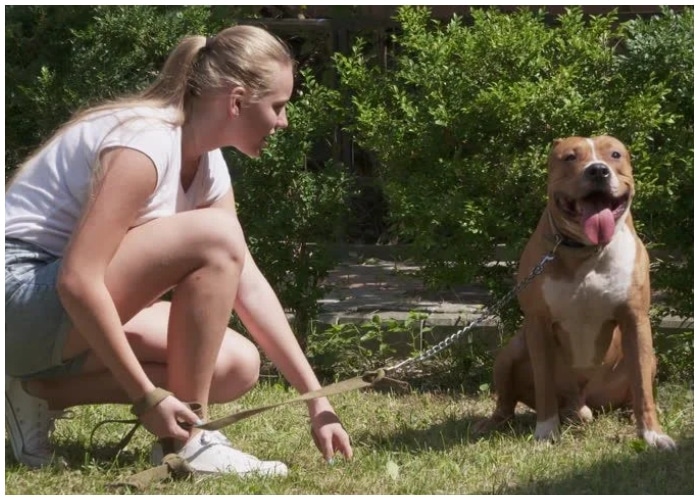 By varying the rules and rewards, we can make training sessions more enjoyable for our pets and ourselves
10. Food Dispensing Toy for Fast Eaters
Some of our dogs eat too quickly. This is not a good sign. Eating quickly can cause problems in their digestion. We can slow them down with a food-dispensing toy.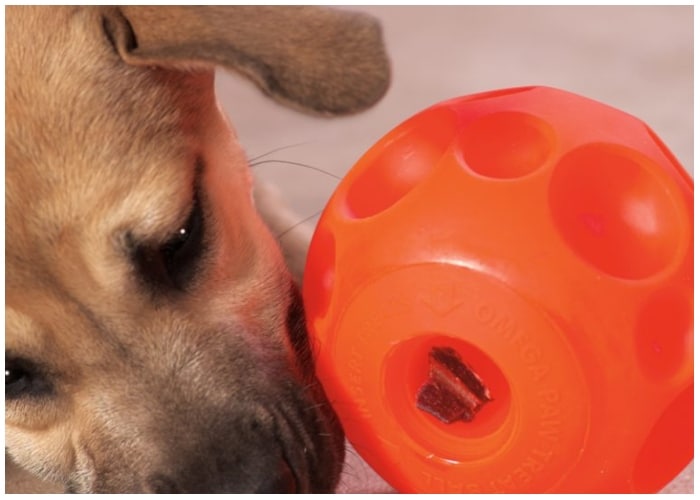 A substitute for the food-dispensing toy can be a few tennis balls in their bowl. This not only keeps them from eating too quickly but also gives them a good mental workout. This is a good step for dogs to have a healthier mind and body.
11. Flour or Cornstarch Stops Dogs Nail from Bleeding
Cutting the nails short for the pets is a tricky job. Unfortunately, not all of us can ace this job. Although this is sensitive, most of us end up cutting the nails too short. And then the blood shots are visible. Do not panic. Keep a quick med ready.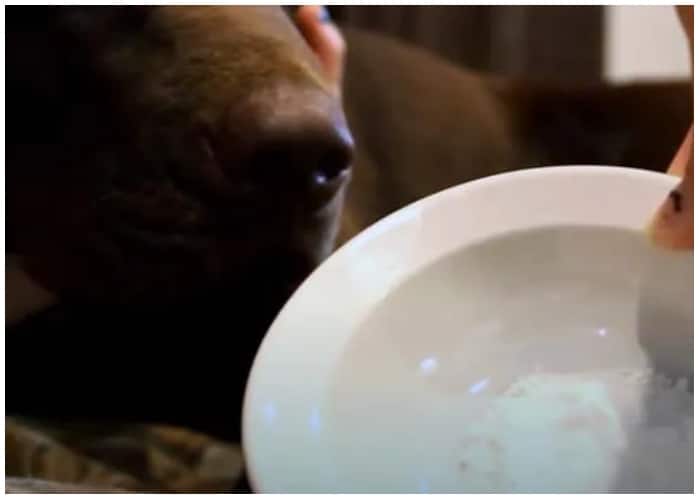 First, make a thick paste by mixing flour, baking soda, or cornstarch with water. Then apply it to the nail with moderate pressure for a few minutes.
12. Front Clip Harness for a Fun Run
Most of our dogs tug on their leash whenever we take them out with a harness on. This can ruin the fun of a great afternoon. To solve this problem, we need a simple solution. We simply need to buy a front-clip harness.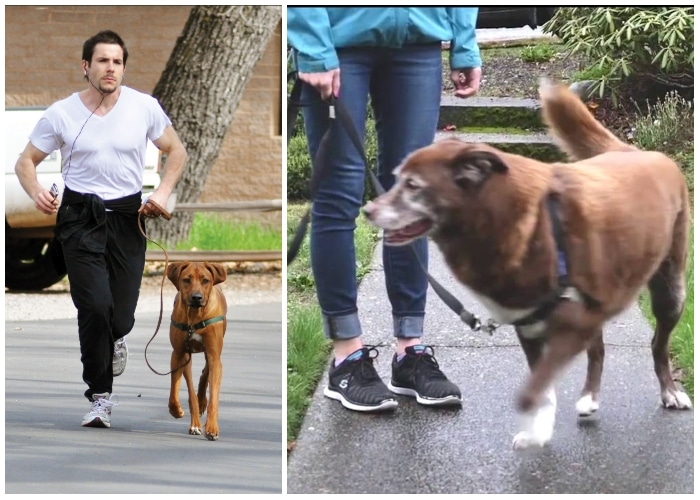 The back-clipped harnesses encourage additional pulling. We can swap out the retractable leash for a normal 6-foot leash so the dog can understand what loose leash walking is like.
13. Appreciation Helps Quick Potty Training
Potty training your pet is one of the most important and difficult parts of the grooming process. When we are potty training our pets, we need to pay proper attention. We should reward them every time they go to the liter to do their business.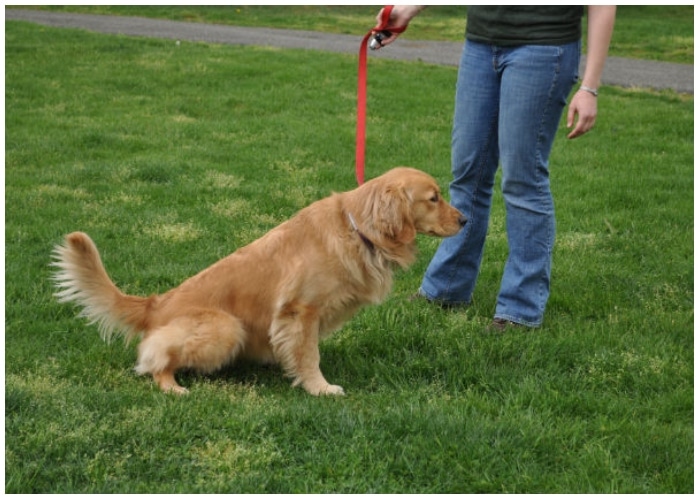 They will catch on quickly if we treat every pee and poop in the liter as if it's the finest thing that has ever occurred. That will motivate them.
14. Microchip Works as a Permanent Identifier
Some of our pets tend to be free wilders. They want to go on their very own adventures. So to keep track of them and make sure they are not lost, we can use microchips with their neckbands.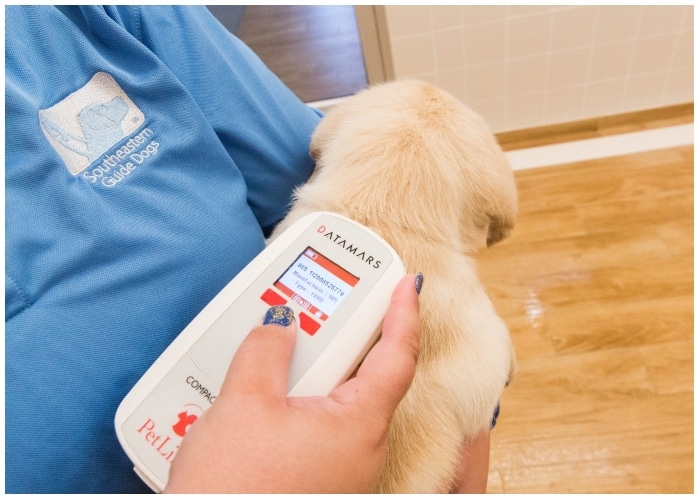 A scan of the pet's microchip will reveal personal information, allowing for a quick reunion. However, we need to make sure we keep the information up to date with the microchip provider if we relocate.
15. Keep Garbage Off Limits for the Pets
While it may seem self-evident to store cleaning supplies securely, one of the most serious risks to a pet's health in the house is garbage. This is because they sometimes tend to sniff in the garbage.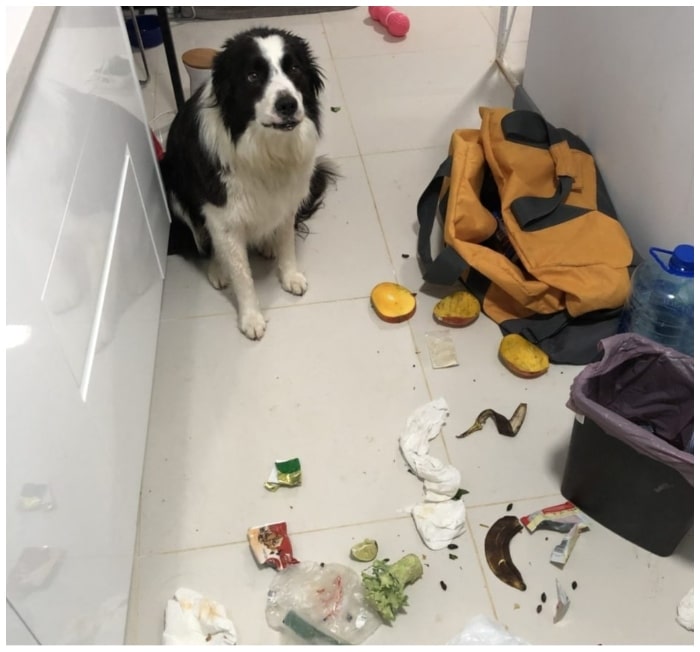 If the pet gets into the trash, we can seal it with kid-proof locks or hide it in the closet or garage while we are not home. But we need to make sure that the pets do not have access to the garbage.
16. Upgrade Vehicles with Restrainers for Dogs
We understand that dogs enjoy peering out car windows, but it is a risky habit. They might be hit by debris, causing damage to their hearing, and there is always the possibility that they will spot something and jump out.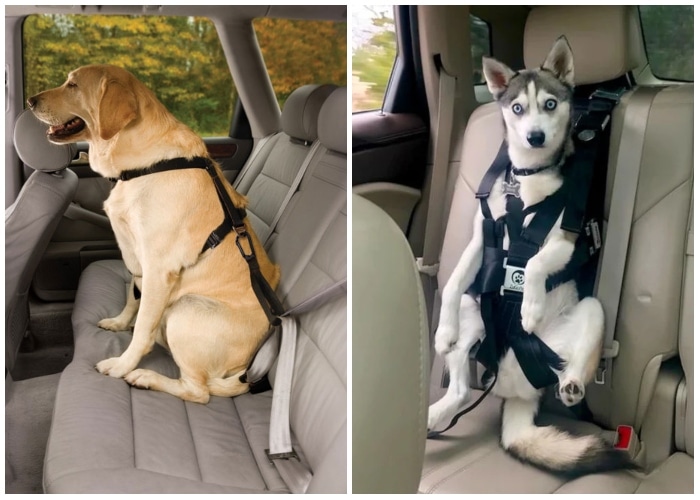 It is a good idea to have the dog confined in the car if we are going to be traveling faster than 20 mph. Safety is the most important thing for pets.
17. The White Towel Challenge
Whether your pet is outgoing or likes staying indoors, getting fleas is a common phenomenon. Fleas are, without a doubt, very irritating and harmful to the pets' health. Therefore, it is important to check for fleas once in a while.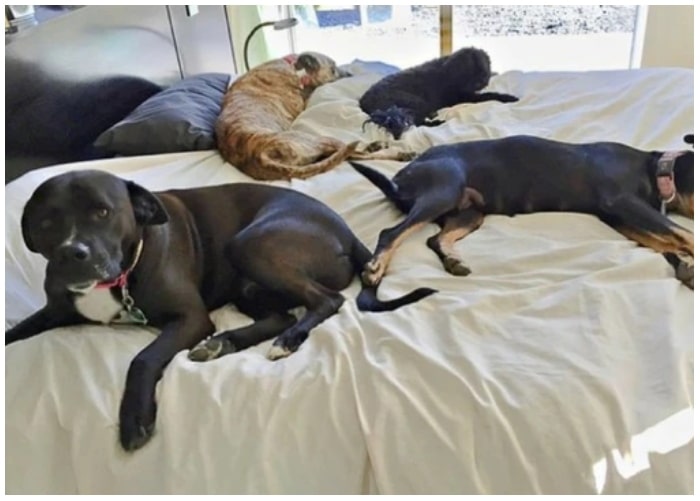 Here is a hack to check the pet for fleas. Have them lie down on a white towel and brush their fur. Any loose flea debris that falls from the pet is easily visible on the sheet.
18. Pools are not Always Great for Fun
While some dogs love to swim, not all dogs are good swimmers. Moreover, swimming pools may be quite harmful to some dogs. Sometimes they end up getting water stuck in their ears, which could lead to infections.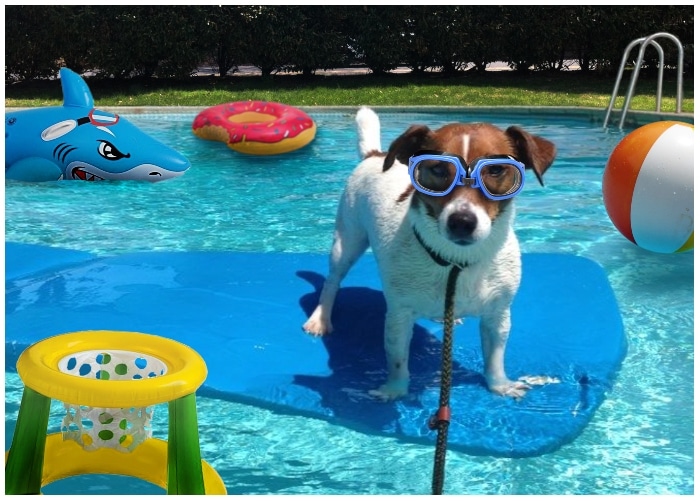 If our dog is out in the yard near the pool, we need to keep an eye on them and make sure they know where the pool stairs are so that they are safe.
19. Watch Out from Hot Pavements
Summer is the perfect playtime. However, the hot pavement may easily burn the paws of dogs. Therefore, before stepping out, we must place the back of our hand on the pavement to test if it is too hot for the dog.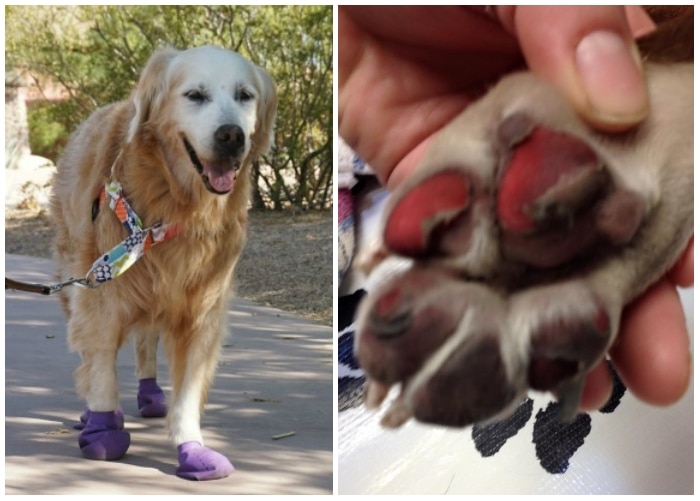 If we cannot hold it there for 5 seconds, it is too hot for the dog. Then, we need to consider walking them, on the grass or until the sun sets on really hot days.
20. Clicker Training Helps Mark Good Behavior
Praising pets is essential for their growth as well as for bonding with them. The timing of the appreciation plays quite a role there. If we cannot praise them right at the moment when they make something nice happen, they will not be able to receive the message. That's why we should keep a clicker handy.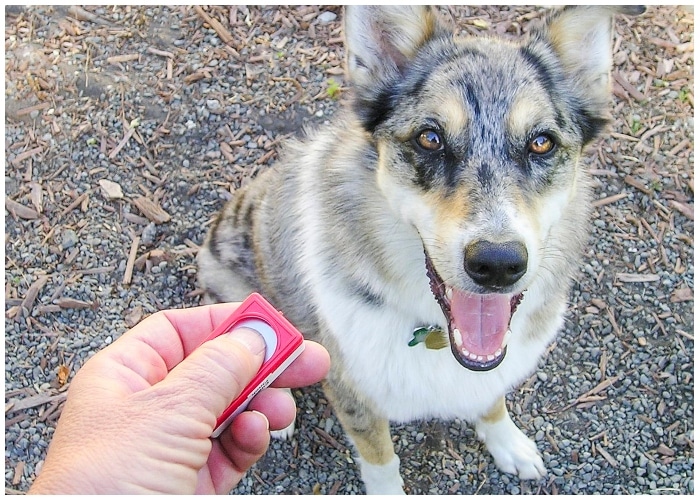 We can begin clicker training to make it much easier to reward them for excellent conduct.
21. Make a Habit of Brushing Teeth
Dental problems in pets are not rare. Therefore, brushing the dog's teeth on a daily basis can help us avoid costly dental appointments in the future. In addition, we should add brushing as a practice in the grooming sessions of our pets.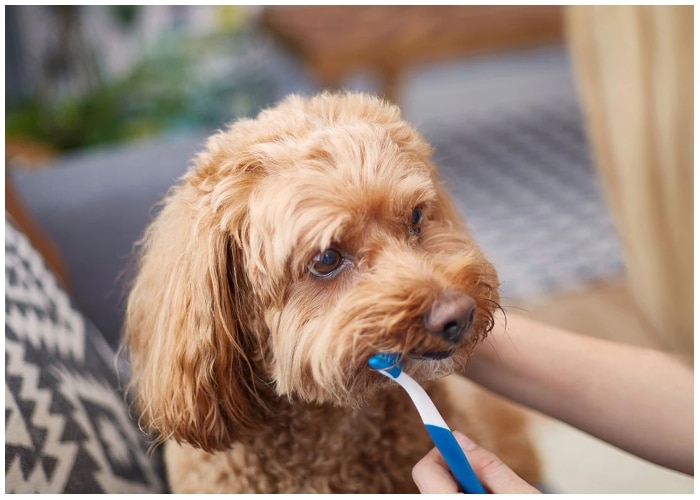 Of course, we can always use a human toothbrush, though there are also special ones for dogs and cats. If we get special brushes from them, these need to be picked carefully.
22. Keep Vaseline Handy for the Winter
We hear a common complaint from pet owners that their pets have dryness in their paws during winter. There are paw bums available in the market. Some make their dogs wear shoes in winter.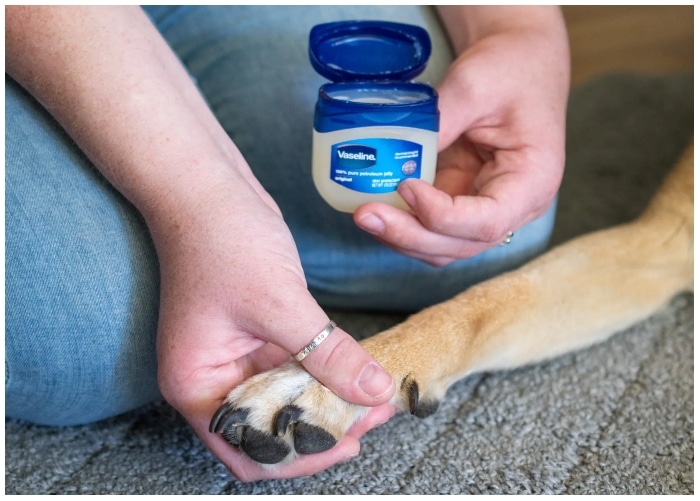 However, if neither can be arranged, we can use Vaseline. Petroleum jelly is proven to soften the paw skin of pets in winter.
23. Soften Dry Food with Lukewarm Water
A lot of pet owners choose dry food for their pets over wet food. However, sometimes the pets are not too comfortable eating dry food. They may even face difficulties swallowing.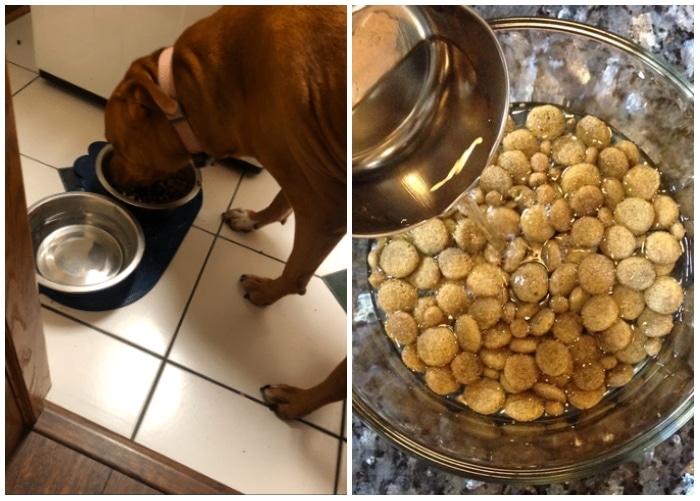 In addition, some pets do not have to shape enough teeth to chew. Therefore, we can use just a cup of lukewarm water with dry food to make it softer.
24. Prevent Cat Scratches with Double-Sided Tapes
Nothing is more aggravating than returning home to find the cat has clawed the furniture. Getting a scratching pad will usually help them stop scratching furniture, but if it does not work, try placing the double-sided tape on the areas where they scratch the most.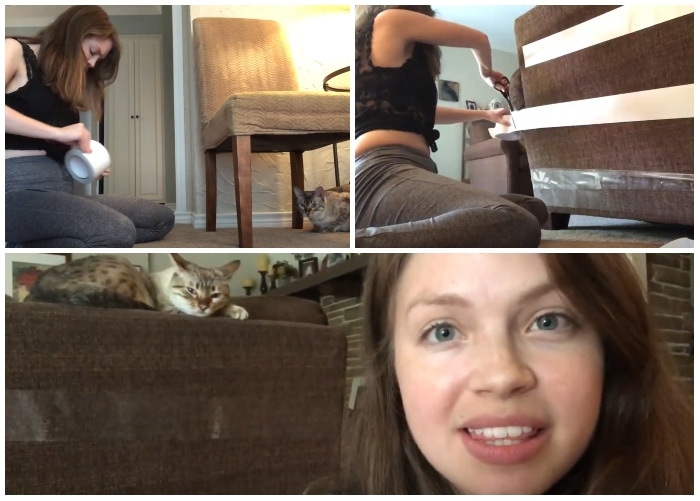 Cats prefer to avoid sticky surfaces, so they will most likely avoid the area.
25. Pill Pockets For Medication
Feeding medicines to pets is so difficult. Dogs will only consume items they are familiar with. Pills and medicine, however, do not fit under this group. So, rather than forcing it down their throat, the simplest solution is to buy or manufacture our own pill pockets.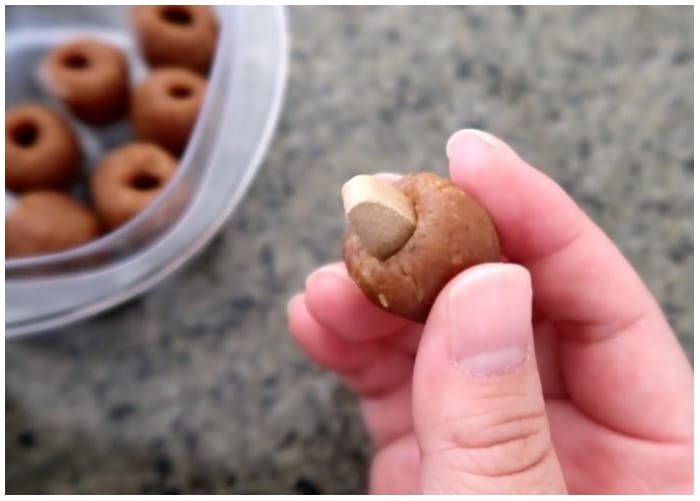 These ingenious tiny nibbles assist in concealing the tablet while still tasting wonderful.
26. Outdoor Food Must be Ant-Proof
Having outdoor pets might be enjoyable, but putting food for the pets outside can be a concern. This is due to one simple reason: ants! The ants will go into the pets' food, and they might end up eating ants.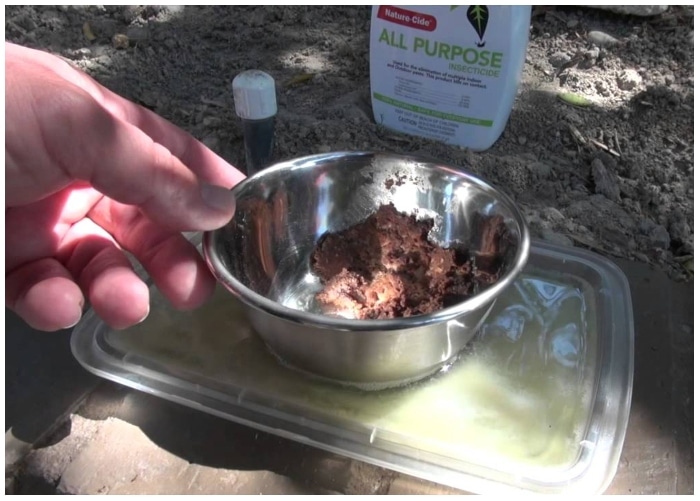 To avoid this, we can simply draw a line around the meal with chalk. This is going to keep the ants away!
27. Drawers Make Good Pet Beds
The dog drawer is not only a fantastic method to save space and keep the home appearing tidy, but it also provides a neat and comfy bed for the dog.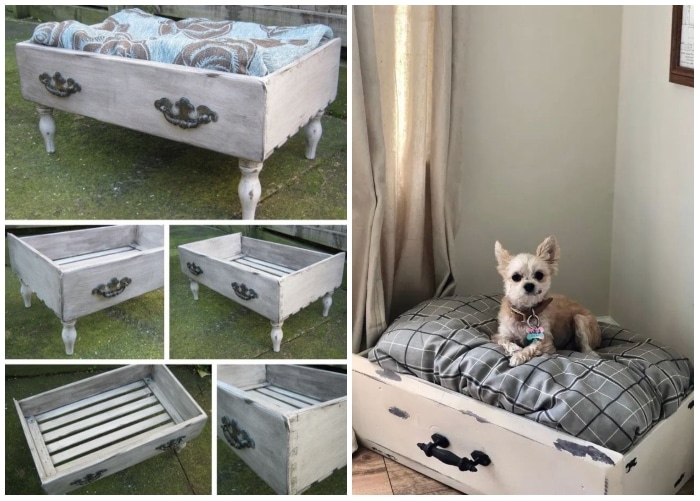 To prepare this, just remove the drawers or shelves from a dresser and place a dog bed within. This is one of the cutest hacks we have on the list.
28. DIY Tents with Old T-shirts
Cats are curious tiny animals. They enjoy squeezing themselves into small nooks and crannies. To help them out, a 15 "x15" sheet of cardboard, two metal coathangers, and a shirt are all we need.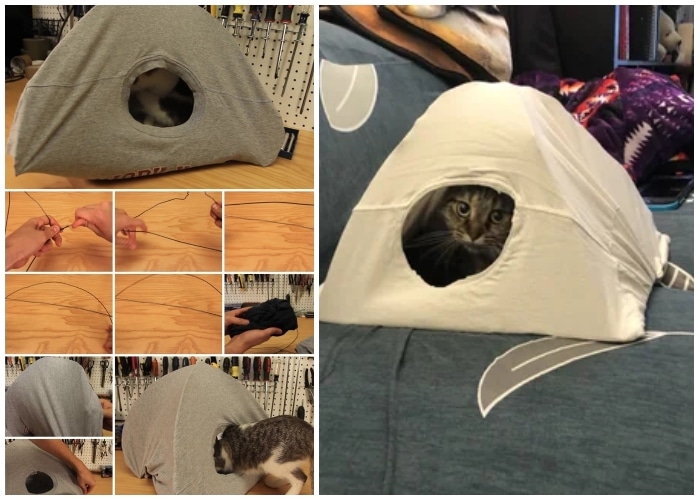 First, cut the coathangers' hooks and bend them into a double arch. Then secure them to the cardboard with tape, pull the shirt over, and presto! An instant cat tent!
29. Regular Shampoo for a Good Bath
Many people believe that treating their pets requires the use of a specific shampoo. This may be true if they have a flea infestation or another skin issue, but normal shampoo would be enough in most situations.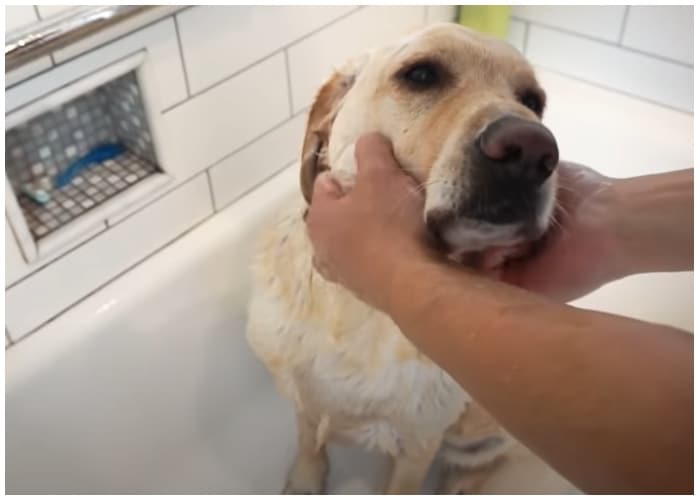 All we have to do is mix the shampoo with water before using it. Typically one part shampoo to four parts water gives fantastic results right away.
30. Green Tea for Smelly Litter
While there are ways to make personifications for cats litters, one tip simply suggests switching to green tea litter for a better-smelling house and cat. In addition, mixing green tea extracts with kitty litter can assist generate better-smelling litter boxes.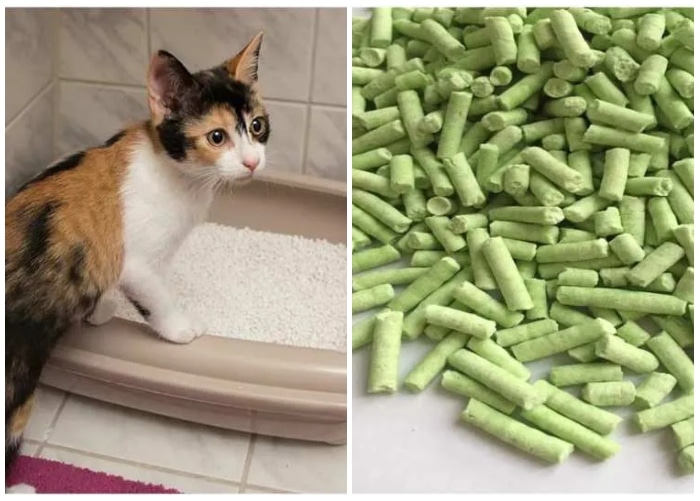 When the litter smells good, it is easier to clean it up. Grounded green tea leaves are the best.
31. Keep the Door Scratch-Free
One of the annoying things that you can (and probably will!) encounter as a dog owner is scratches on the doors of your home. However, there's a simple way of preventing this.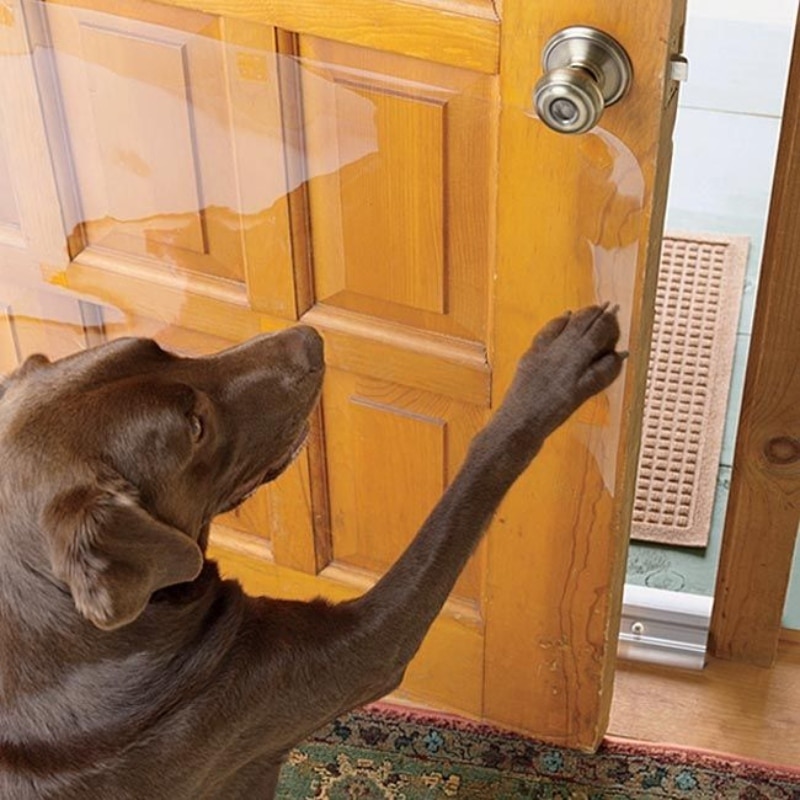 Dogs usually scratch doors instinctively. They observe human beings opening and closing doors holding the doorknobs, and they try doing the same thing when they come across a closed door. This is why you're more likely to find scratches around the doorknob. Once you figure this out, you can easily prevent your dog from scratching the door by putting a scratching pad around the doorknob. If you want to be extra careful, cover the height up to which your dog can reach.
32. Get A Spill-Proof Bowl
Watching your dog eat might be one of the cuter things, but cleaning what the dog spills afterward can be a pain. This is why we recommend getting a spill-proof bowl.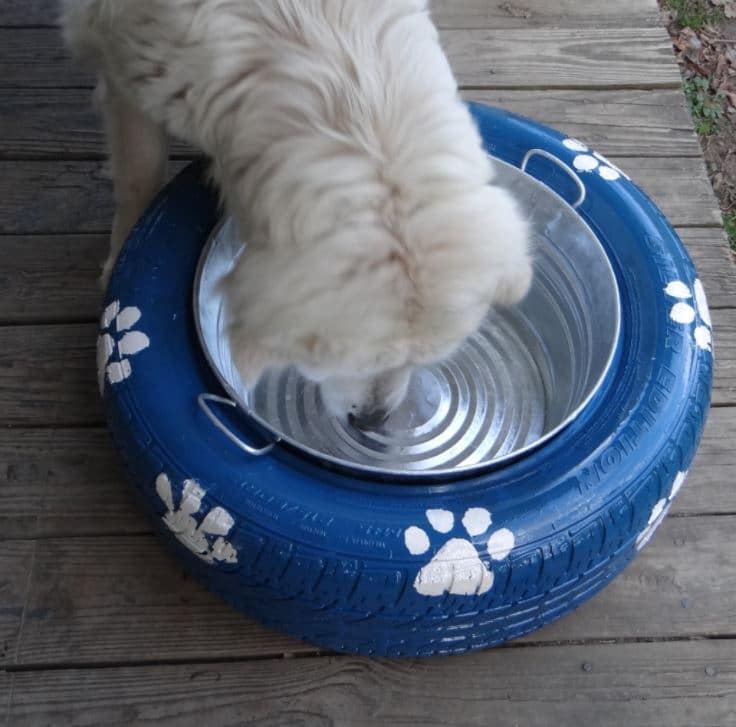 There are a lot of spill-proof bowls on the market right now. These are designed cleverly to prevent any food or drink from spilling while your dog has them. Plus, they will allow your dog to enjoy his or her meal comfortably as well. However, there can always be an accident, so it's recommended that you put some paper around the bowl.
33. Innovative Collars for Preventing Escapes
A lot of pets tend to wiggle through fences in order to escape no matter how well they are kept. This is only an instinct many animals bear with them, and it's natural if your pet is trying to escape.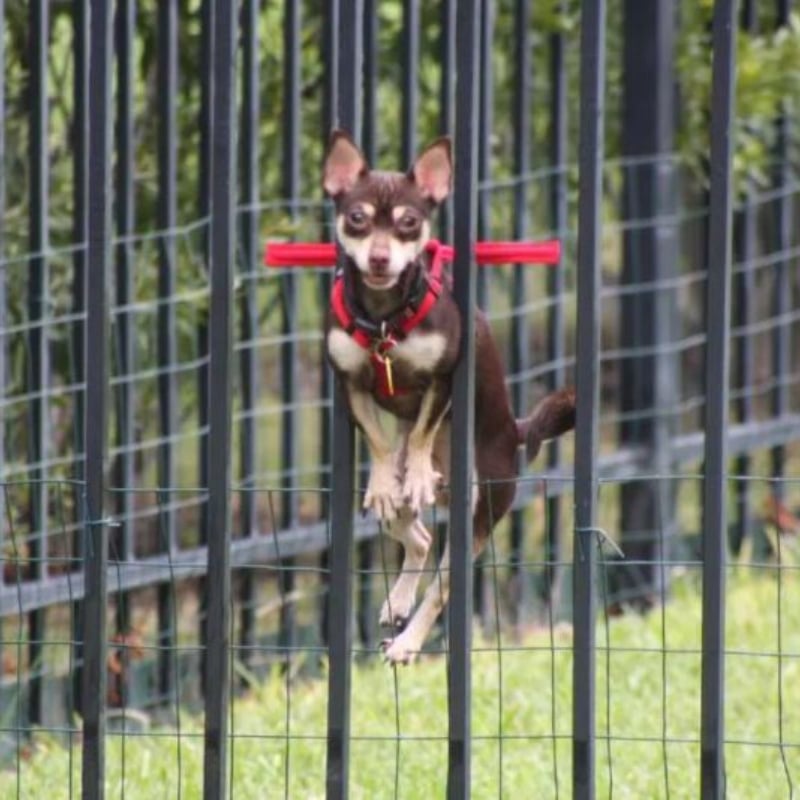 However, this too can easily be prevented by getting a specially made collar that comes with horizontal extensions. These collars will prevent your pet from escaping as they will get stuck at the fence, thanks to the horizontal extensions. The best part is, this method will give your pet adequate freedom and won't hurt it while trying to escape.
34. Grow Your Own Catnip
Man isn't cats' best friend. Catnip is. If there's one thing cats love more than themselves, it's catnip. They love this stuff due to the presence of the chemical nepetalactone, which is found in great quantities.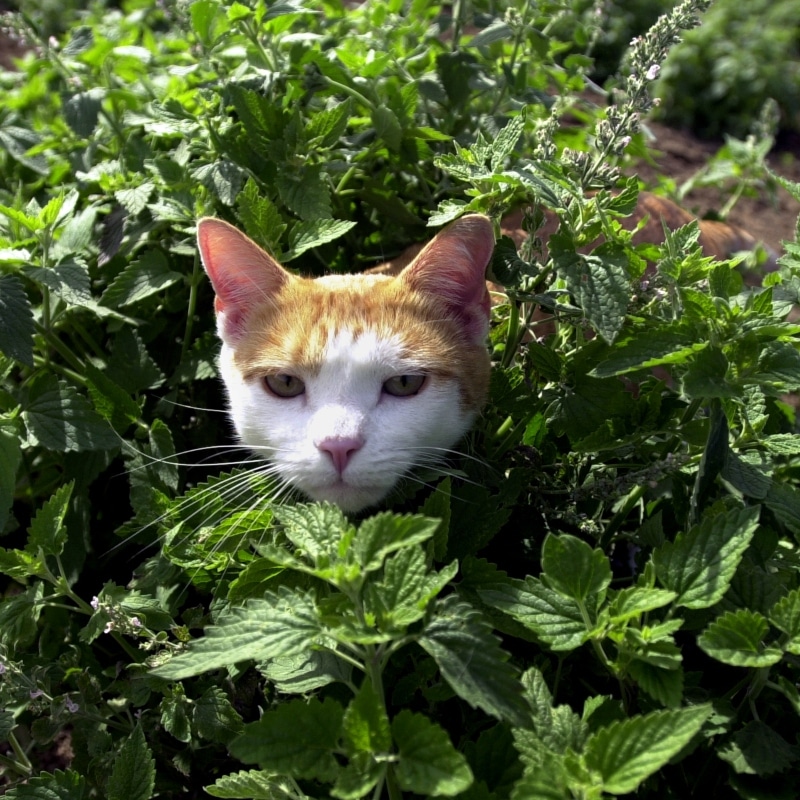 Nepetalactone stimulates multiple responses in their brains, and this includes positive ones such as hunger and sexual responses. Thus, cats are usually very calm when they're around catnip. So, if you want to keep your cat calm without much effort, we highly recommend growing your catnip.
35. Balls Aid in Alleviating Eating Disorders
Dogs are known for being fond of whatever food you throw at them. However, sometimes they may exhibit some sort of food disorder even if you're feeding them properly.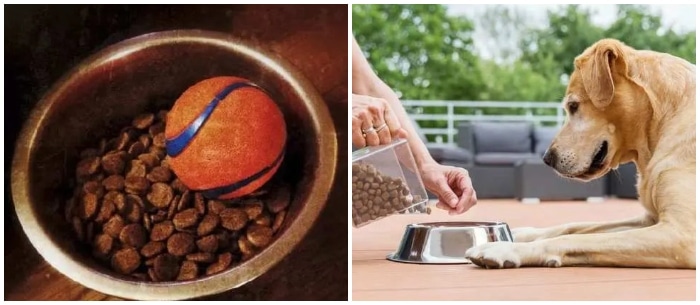 This is a major problem, and it should be solved as soon as possible so that things don't spiral downwards any further. Thankfully, the solution to this is rather simple. Try putting your dog's favorite ball into the food. This will encourage your dog to eat more.
36. Feed Them Parsley for Bad Breath
Most of us brush our pets' teeth so that they don't have bad breath. However, it's not possible to groom your pet every day, and it's okay to skip brushing once a week or so.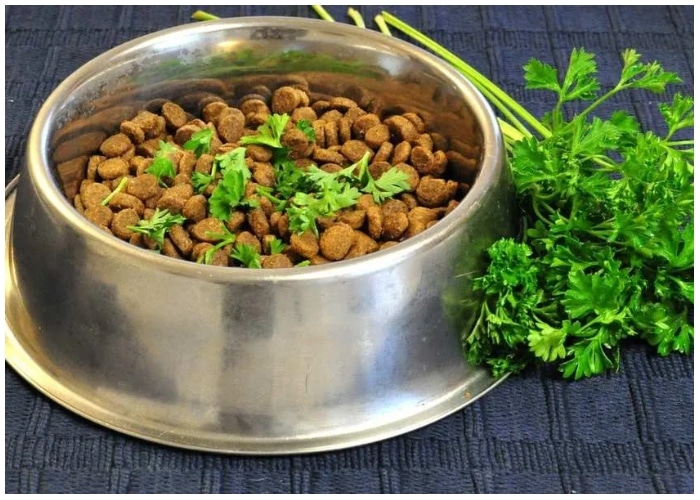 In such cases, you can add a bit of parsley to your dog's food. Doing so will prevent your pet's mouth from smelling bad. Parsley not only neutralizes the smell but also kills the bacteria in your dog's mouth. This is why we highly recommend doing this.
37. Carry Carabiners If You Have Your Pet by Your Side
If you ever go out for a walk with your dog, then you should carry some carabiners with you. These small accessories can help you strap your dog to a pole or a beam and allow you to roam freely.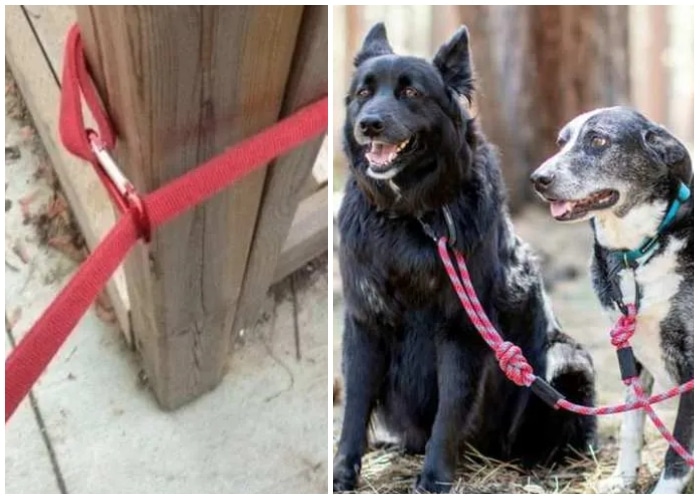 If you have multiple dogs with you, carabiners will allow you to join the belts of the dogs together. In this way, you'll have a smoother time carrying the dogs with you.
38. Dog Food Drawer
Although this hack isn't a simple one, it's one of the most effective ones on this list, and it can improve your quality of life by many folds. If you feed your dog in the kitchen, we highly recommend getting a dog food drawer.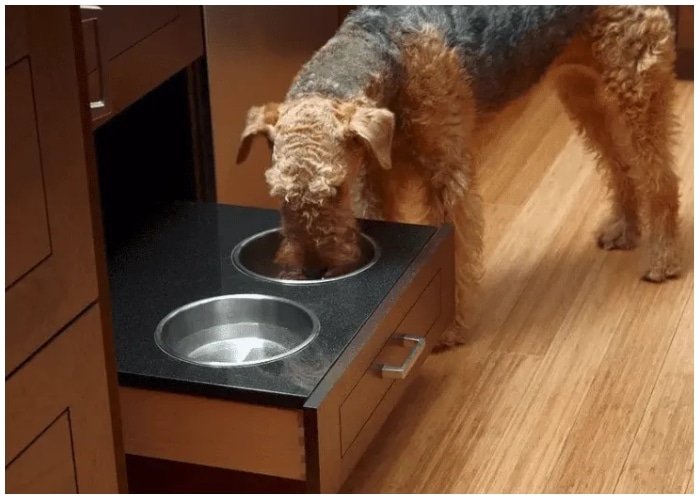 A dog food drawer is exactly what it seems to be. It's a drawer where you can store your dog's food for a certain time. How this helps is that it allows you to prepare the feeding bowl before the feeding time. When the time arrives, all you'll need to do is open the drawer.
39. Know When and How to Use a Squeegee
We all love to let our pets roam around freely in our homes. However, dealing with the shedding furs of our pets can be a nightmare. In such cases, a squeegee can make things much easier.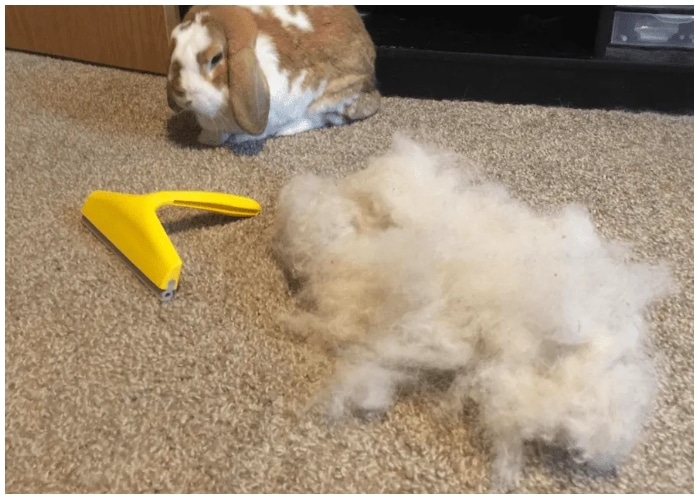 A squeegee is great for a lot of things, and it's one of the best tools when it comes to pulling pet hair out of furniture, carpets, and clothes. This is why we highly recommend using one of these for cleaning your home of pet hair regularly.
40. Treats that are Creative
There are a lot of ways to create creative treats that your pet will simply love. We will discuss the easier method today!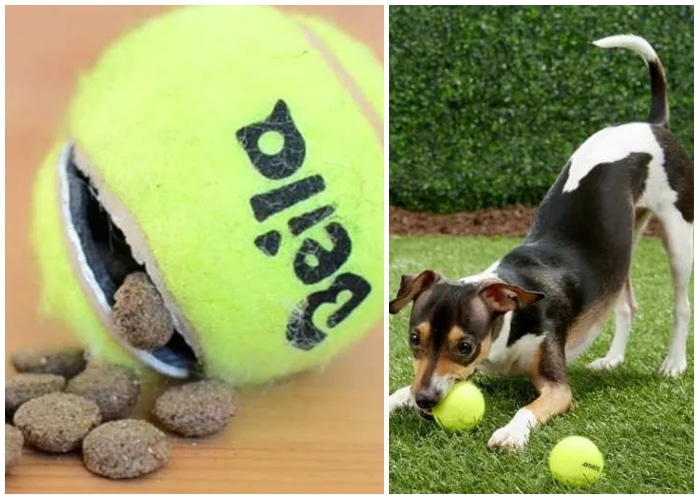 Just take a tennis ball. It can be either new or used. Cut it on one side so that there's an opening. Now, all you need to do is fill the ball with your pet's favorite treats. This will make the feeding session much more enjoyable for your pet.