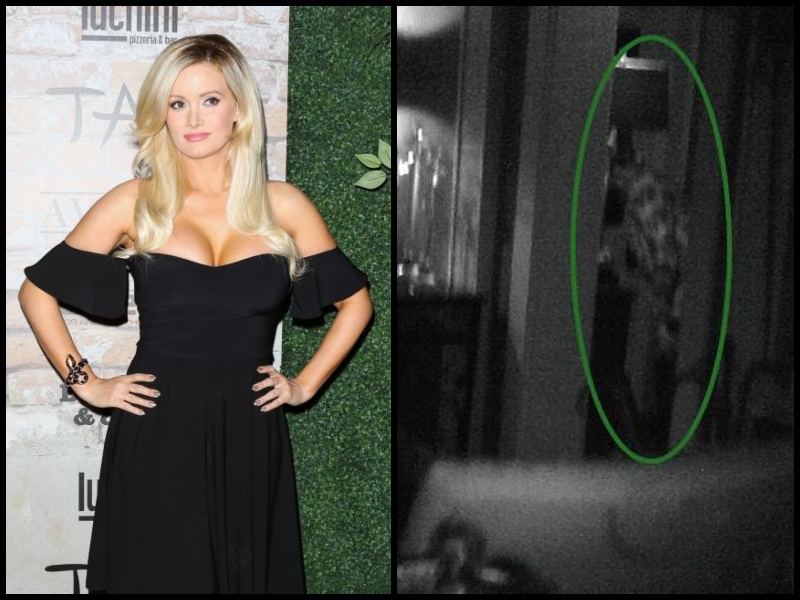 Get ready to be spooked as we take a journey into the paranormal world of celebrity encounters with ghosts. From haunted hotels to unexplained occurrences in their homes, it seems like even the A-listers are not immune to the supernatural. Here, we will be exploring the eerie encounters of 25 famous faces who have had close encounters with ghosts. From Selena Gomez's ghost-hunting app to Miley Cyrus's haunted London apartment, these stories will make you question what lies beyond the veil.
So, grab your favorite blanket, turn off the lights, and get ready to hear the spooky tales of your favorite celebrities who have experienced otherworldly encounters. Let's dive in and explore the fascinating world of A-List Spirits!
This article was originally published on absolutelyconnected.com and has been republished here with permission.
Vanessa Hudgens
Hold on tight and prepare to be amazed because Vanessa Hudgens has just revealed some spine-tingling secrets! The High School Musical star has spilled the beans about her supernatural encounters with spiritual entities that have haunted her for years. Vanessa admits that she can see and hear things that others cannot.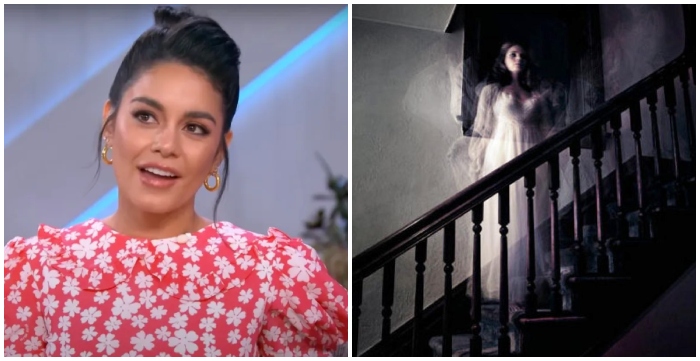 During an interview, the actress recounted a bone-chilling encounter when she was only 8. She was getting ready for school when she noticed a toy duck on the dining room table that suddenly started following her. Vanessa confessed that this experience scared her, but she embraced her gift. She revealed that she now uses a spirit box, a device commonly used by ghost hunters to analyze radio frequencies, to communicate with spirits.
Demi Lovato
Get ready to feel a chill run down your spine as Demi Lovato reveals her supernatural experiences! The singer has opened up about her haunted childhood home in Texas, where she encountered the spirit of a little girl named Emily. Demi claims that Emily is a playful spirit who has been with her since she was three. In an interview, Demi revealed that both a medium and a ghost hunter confirmed the presence of Emily in her home. As a young child, Demi even remembers conversing with her imaginary friend, Emily.
But her connection to the afterlife doesn't end there! Demi believes that everyone can tune into the spirit world and that she has a particularly strong connection to the afterlife. She can sense if a place is haunted and feel the spirits' energy. In 2021, Demi took her love of the supernatural to a new level by premiering her ghost-hunting show, "Unidentified with Demi Lovato," on Peacock. During the show, Demi even sang to a ghost who appeared to dislike men.
Lily Collins
Hold onto your seats because Lily Collins shared a hair-raising tale about her experience while filming the Ted Bundy biopic "Extremely Wicked, Shockingly Evil and Vile." The actress revealed that she received support from none other than Ted Bundy's victims themselves. In an interview, Lily revealed that while filming, she would wake up every night at 3:05 am, feeling as if she was being visited by spirits. She explained that at 3 am, the veil between realms is the thinnest, and it's easier to connect with the other side.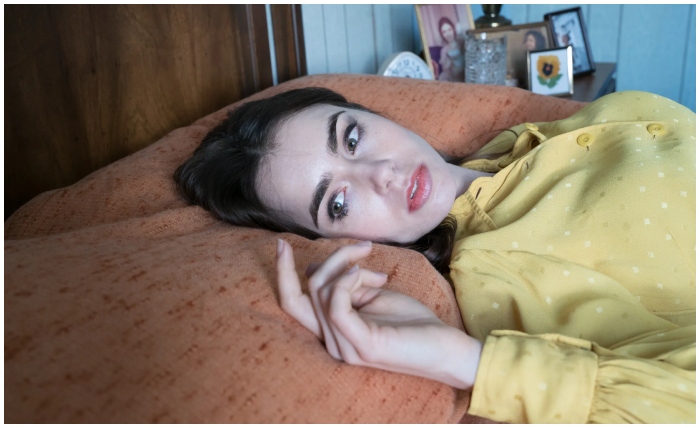 Despite the eerie nature of her experience, Lily felt comforted by the spirits, believing that they were offering her support and thanking her for telling their stories. Lily's experience is truly spine-tingling and adds a new dimension to her portrayal of Ted Bundy's girlfriend in the film.
Keanu Reeves
Keanu Reeves has just shared a bone-chilling encounter with a ghost! The actor revealed that he saw a ghostly figure appear in his bedroom as a child. During an interview on a TV show, Keanu recounted the bizarre incident when he was 6 or 7. He and his family had just returned from Australia, and he was hanging out with his nanny and sister in the bedroom. Suddenly, an empty jacket started waving through the doorway, with no body or legs attached. Keanu watched in disbelief as the jacket disappeared just as quickly as it had appeared.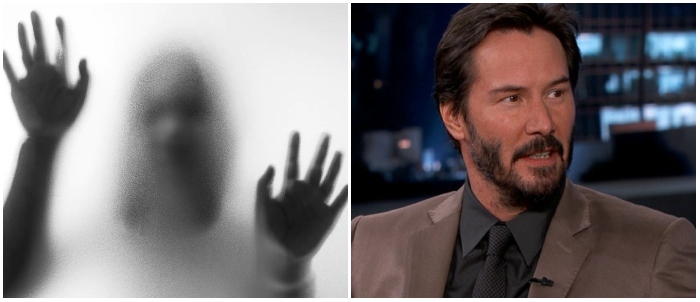 The terrifying part of the encounter was the reaction of his nanny, who made a terrified face that Keanu will never forget. The incident shook him and made him realize that what he had seen was real.
Whitney Cummings
Hold on tight because Whitney Cummings has just revealed a spine-tingling experience that she had on the set of Conjuring Kesha! While on a trip to a haunted prison in Tennessee, Whitney accidentally channeled a demon, which tricked her into thinking she was having an emotional conversation with a "trans ghost." In the series pilot episode, Whitney and Kesha explored the haunted prison with a demonologist, but little did they know that they were in for a scare of a lifetime. Kesha later revealed on a TV show that Whitney was upstairs, having an emotional conversation with a spirit she believed to be a "trans ghost."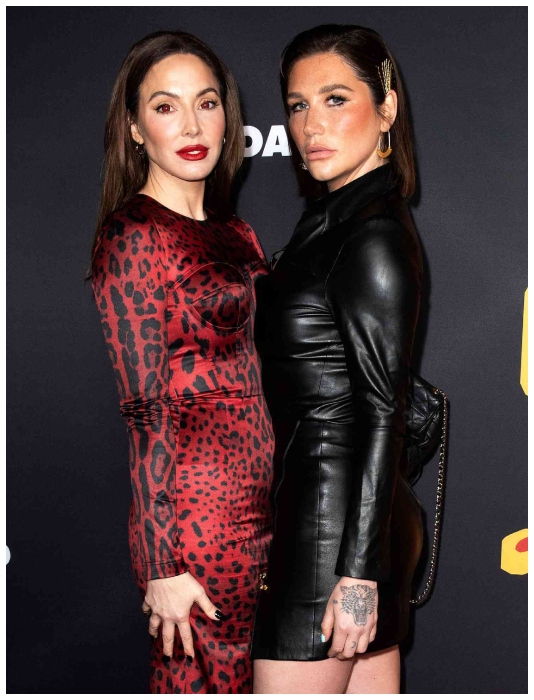 However, the demonologist was downstairs screaming for them to get Whitney out of there because it was a demon tricking her. It's a truly chilling experience highlighting the dangers of messing with the supernatural. Whitney's encounter is a stark reminder that not everything we encounter is as it seems. We must be careful when exploring the unknown.
Kesha
Kesha has a bone-chilling story to tell! The pop star has revealed that she was once woken up in a "sensual way" by a ghost while sleeping next to her boyfriend in Texas. In an interview, she claimed that she had gone "to the bone zone with a ghost" during her trip to Fort Worth in 2012.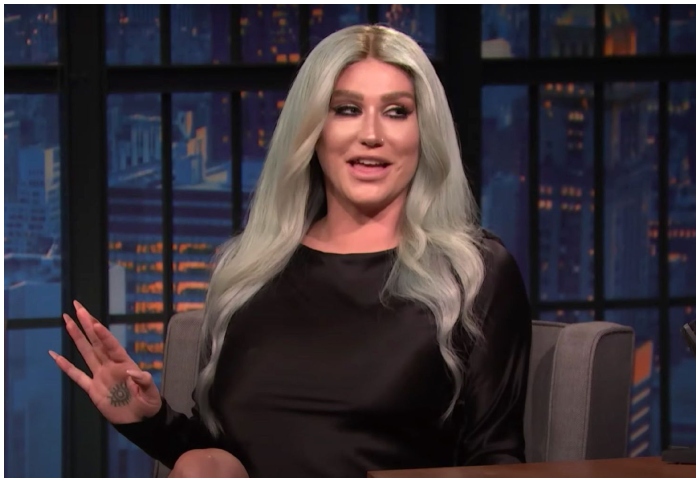 Although she later clarified that she didn't have a coupling with the ghost, Kesha revealed that she was woken up in bed by a touch on her body. When she opened her eyes, she saw an apparition of a woman at the end of the bed.
Megan Fox
Megan Fox has shared her supernatural experience with ghosts while staying at a hotel in Mexico. Along with her kids' nanny, Megan heard ghosts pouring coffee and setting the table in her hotel room, even though no one was there! In an interview, she recounted the bone-chilling incident where she had pre-ordered breakfast for 7:30 am. Still, at 7 am, she heard what sounded like room service coming into her room. She heard the table was set and the coffee was poured, but when she checked, there was no table, no coffee, no food, and no one there.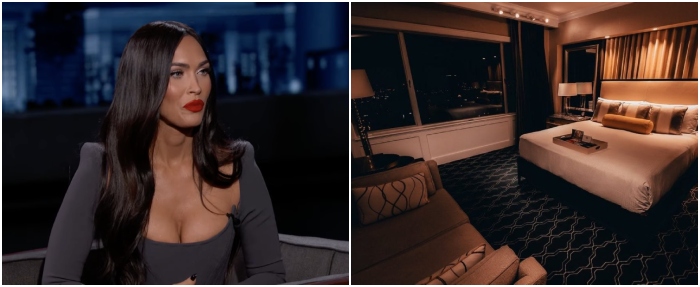 Megan even received her food later on from room service, confirming that no one had come in earlier. To make things even spookier, her nanny, Brandy, also heard the sounds and questioned why room service came early. It's a ghostly experience that will make your hair stand on end.
Matthew McConaughey
Hollywood heartthrob Matthew McConaughey has shared a chilling encounter with a ghost that he believes haunted his home. The entity was named Madame Bleu, and her presence was felt by everyone who visited the house. In 2009, McConaughey revealed that he first saw Madame Bleu in his home, and she didn't seem like much fun to have around.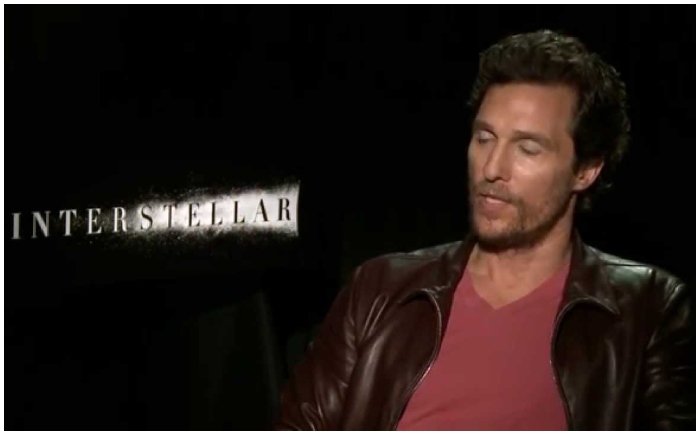 McConaughey stood his ground despite her presence and opened the door, telling her he wasn't going anywhere. For weeks after the encounter, everyone who visited the house reported feeling like someone was down in the hall.
Jenna Bush Hager
Hold onto your seats because Jenna Bush Hager has just revealed a spine-tingling experience she and her sister Barbara had while living in the White House. In an interview, Jenna recounted how she and her sister witnessed supernatural behavior in their bedroom, confirming their belief that the building was haunted. As teenagers, Jenna and Barbara discovered that the White House was haunted by "kind, friendly, compassionate ghosts."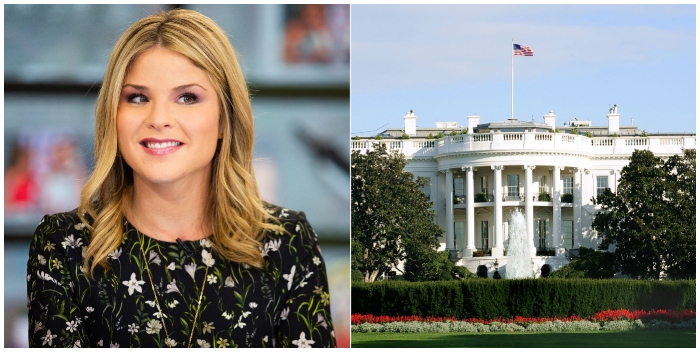 However, it was in college that they experienced something truly bone-chilling. One night, they were awakened by 1920s piano music from their fireplace. Even though they tried to dismiss it as the cat or something else, they couldn't deny the feeling of the music emanating from the fireplace in the middle of the night.
Kristen Stewart
Kristen Stewart has revealed that she talks to ghosts sometimes! In an interview, the actress explained that she is sensitive to energy and has even had conversations with spirits.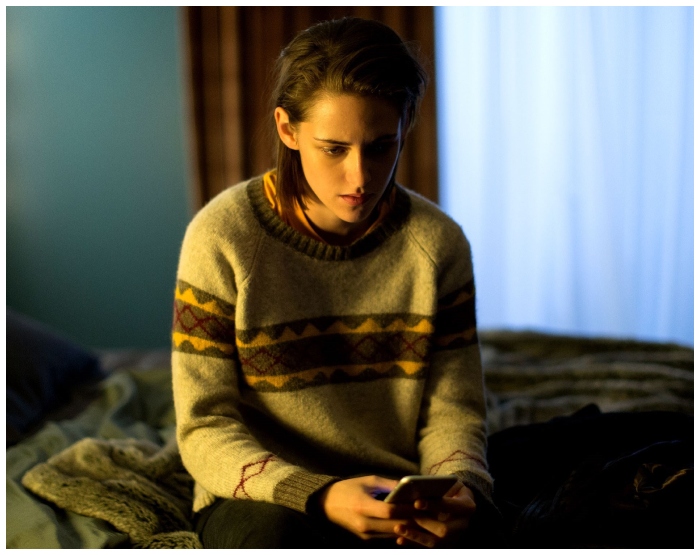 Kristen sometimes talks to ghosts when she's in a strange place, like a weird small town making a movie and staying in a strange apartment. She's not sure what they are, but she feels an energy that she's really sensitive to. It's not just with ghosts; Kristen is also sensitive to people's energy.
Megan Mullally
Megan Mullally revealed a spine-tingling experience while living on the same property where O.J. Simpson once rented a house for Nicole Brown Simpson. In an episode of Busy Tonight, the actress shared that she and her husband, Nick Offerman experienced some strange activity in their home. According to Megan, they often hear strange sounds and have weird experiences in one corner of the house, where the bedroom used to be in the old house.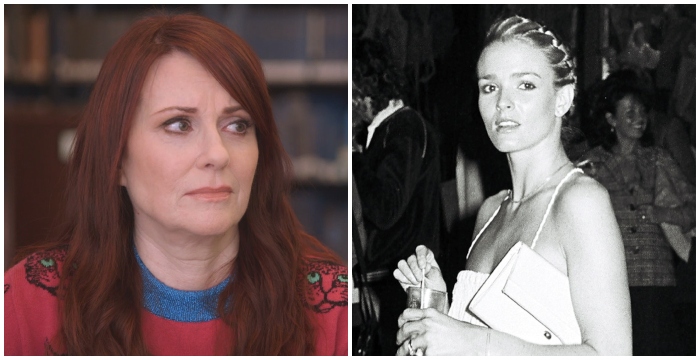 She believed that the ghost of Nicole Brown Simpson was haunting them, and she was angry because Nick didn't understand what had happened to her. After Nick watched The People v. O. J. Simpson: American Crime Story, the noises stopped. Megan believes that Nicole just needed Nick to understand what happened to her.
Helena Bonham Carter
Helena Bonham Carter has just revealed that she communicated with Princess Margaret before portraying her in the hit series, The Crown. In an interview, the actress explained that she wanted the princess's blessing before taking on the role and enlisted the help of a medium to make contact with her. According to Helena, Princess Margaret had some words of wisdom for her. She said, "'You're better than the other actress'…that they were thinking of. They will not admit who it was. It was me and somebody else.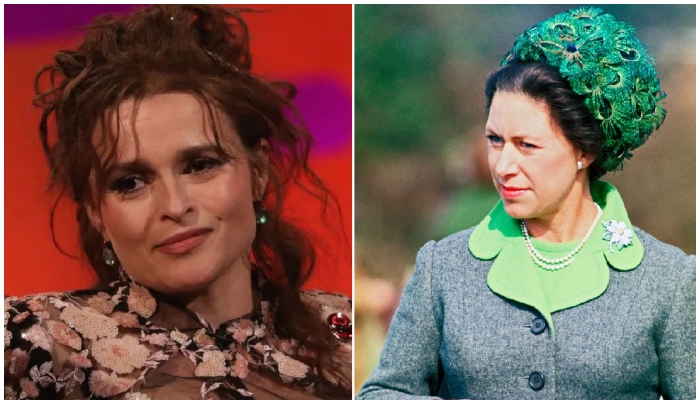 That made me think maybe she is here because that is a classic Margaret thing to say. She was really good at complimenting you and putting you down simultaneously." The ghostly encounter didn't end there. Princess Margaret also advised Helena on how to portray her smoking habits. "'Get the smoking right. I smoked in a very particular way…the cigarette holder was as much a weapon for expression as it was for smoking,'" she added.
Chloë Sevigny
Chloë Sevigny has just revealed a supernatural encounter she had at the infamous Lizzie Borden house. The actress shared that she and her then-boyfriend spent a night in the house where Lizzie Borden allegedly killed her father and stepmother with an axe in 1892. According to Chloë, she heard strange moaning and groaning noises that seemed to be coming from the house itself, despite nobody else around.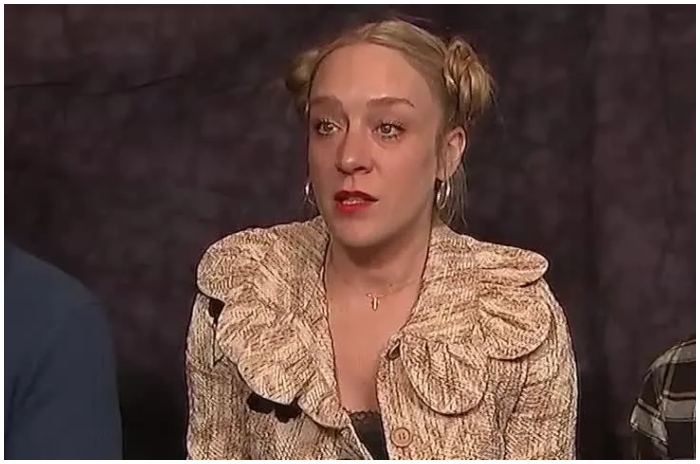 She said, "It was terrifying. It was pretty early, and [my then-boyfriend] was like, 'I have to leave.'" This eerie encounter inspired the 2018 movie Lizzie, which Chloë produced and starred in. The film reimagines Lizzie Borden's infamous crime and explores the psychological factors that may have led to her actions.
Kate Hudson
Kate Hudson and her mom Goldie Hawn may be known for their acting talents. Still, they also have another remarkable ability – seeing dead people. Kate revealed this spooky secret, saying they both can feel a "fifth energy," which is the presence of spirits around them. According to Kate, it's not exactly seeing but more of a feeling or sense of a spiritual presence. She believes that our brains can manifest energy into visual things.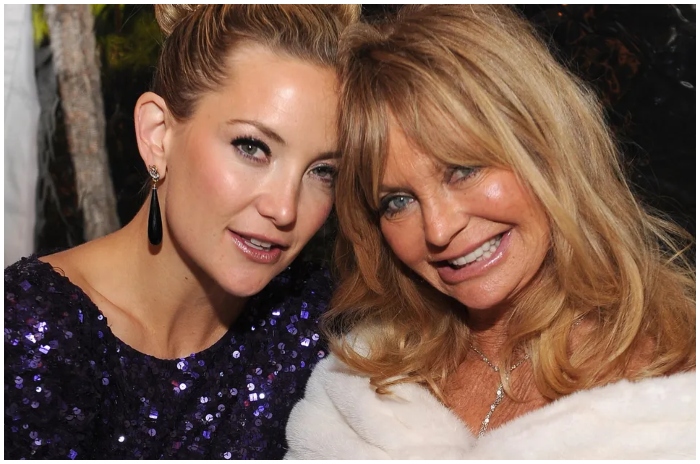 But if you see a spirit, Kate has some helpful advice. She suggests telling the energy what year it is and that they don't belong there. It's a fascinating insight into the paranormal world, and it seems that Kate and Goldie have a unique connection.
Jessica Alba
Jessica Alba's childhood home was the site of some spine-tingling experiences. According to a lifestyle magazine, she encountered a supernatural force that left her helpless and terrified. "I had no idea what it was," Jessica shared. "I felt this pressure, and I couldn't get up, I couldn't scream, I couldn't talk, I couldn't do anything."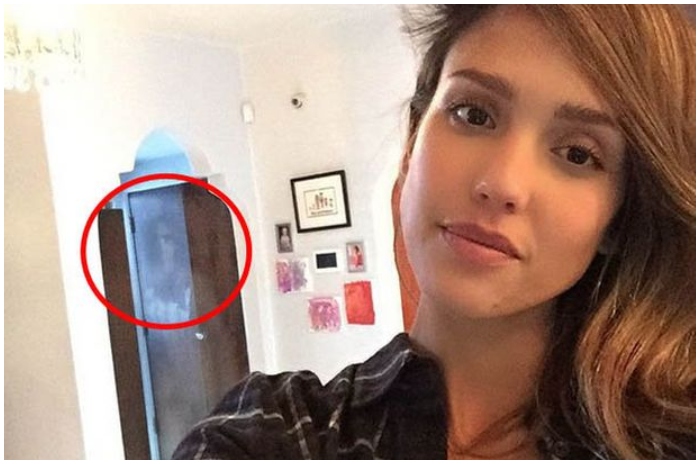 She revealed that the strange occurrences continued, and one night, something even took the covers off her. The experience was so unsettling that she never spent many nights in the house again. But her parents took action to rid the house of the malevolent presence. They blessed the house and burned sage, hoping to rid the space of negative energy.
Cher 
Cher may be a global superstar, but that doesn't mean she's immune to the supernatural. In fact, she revealed during a Reddit AMA that she believes the ghost of her ex-husband, Sonny Bono, still visits her and even plays tricks on her. "I actually think that Sonny makes a light go on," Cher shared. "I have a beautiful chandelier that makes the light go on when impossible; there is no power on."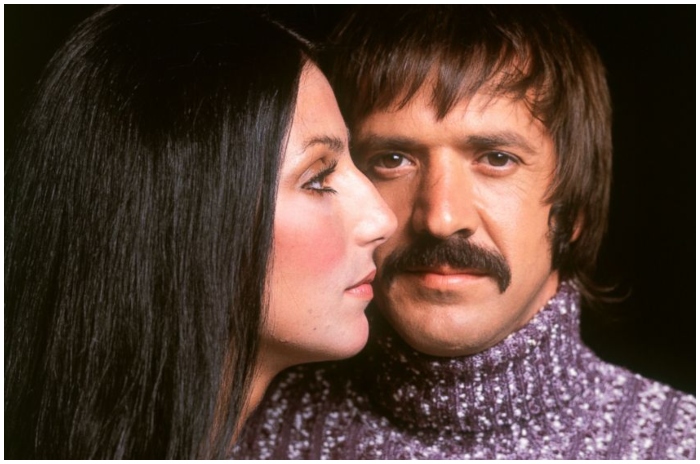 Despite these eerie occurrences, Cher loves ghosts and even prefers them to others. It's common for people to feel the presence of their loved ones who have passed away. Cher's experience shows that even the rich and famous are not exempt from such encounters.
Laura Linney
Laura Linney, the renowned actress, recently revealed that she firmly believes in ghosts, and for a good reason! While performing at the infamous Belasco Theatre on Broadway, she had a supernatural encounter that left her shaken to the core. It all happened during a dress rehearsal when it's said that the spirits come out to play. Laura was performing alongside Jane Alexander when she looked up to the upper balcony and saw a woman standing in the front row, wearing a blue dress and blonde hair.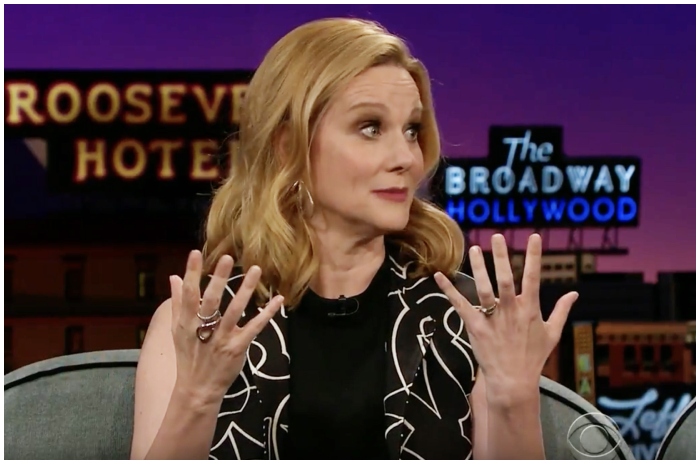 But there was something peculiar about this sighting – the doors to that balcony were locked, and there was no way anyone could have gotten in from the outside. Feeling unnerved, Laura immediately reported her encounter to the house manager, who confirmed her suspicions with a bone-chilling question: "Blue dress, blonde hair?"
Dale Earnhardt Jr.
NASCAR legend Dale Earnhardt Jr. has a spooky story to share! In a recent episode of his podcast, The Dale Jr. Download, he opened up about what he believes was a paranormal encounter. It all happened in 2004 when Dale was involved in a terrifying car crash during a race in Sonoma. The car caught fire, and Dale was trapped inside, unable to escape. That's when something bizarre happened. According to Dale, he felt hands grabbing him under his armpits, lifting him out of the car, and placing him on the ground outside.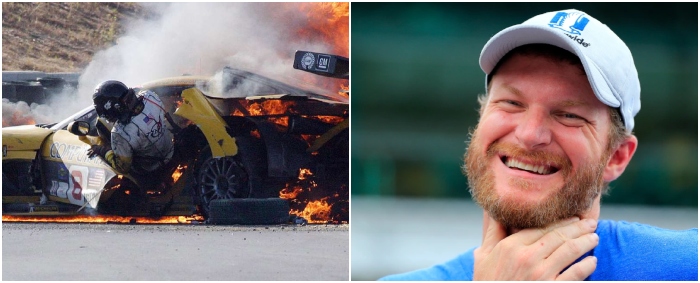 At first, Dale assumed it was one of the corner workers who had come to his rescue. But when he got to the hospital and asked about the person who had saved him, no one knew what he was talking about. In fact, no one was there to pull him out of the car! Dale's spine-tingling experience has left him convinced that he was rescued by a supernatural force.
Dorinda Medley
Dorinda Medley, the former Real Housewives of New York star, recently opened up about the spirits that she believes inhabit her historic estate in the Berkshires. And what's more, she's convinced that she's felt the presence of her late husband, Richard, who passed away in 2011. In an interview, she shared her belief that the energy you put into the world attracts certain spirits.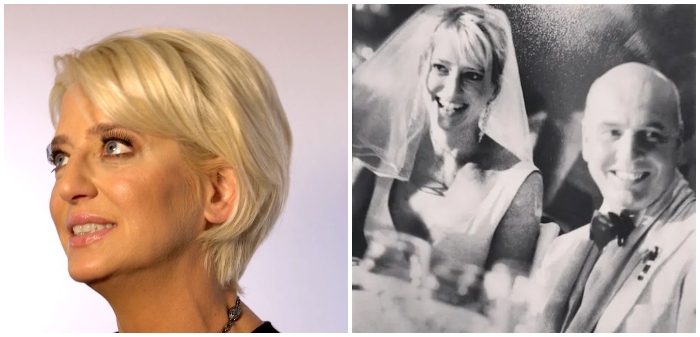 She believes that being a good person invites good spirits into your life. In contrast, negative or bad people attract negative spirits. And as someone who's suffered a great loss, she's convinced that people don't truly go away; they just transform into different energy. Regarding her experiences in her Berkshire home, Dorinda has no doubt that it's a hotspot for good energy and positive spirits. She's even felt the presence of her late husband and other loved ones who have passed away.
Emma Stone
In an interview on a popular TV show, Emma revealed that her grandfather's spirit had been leaving her quarters. Yes, you read that right.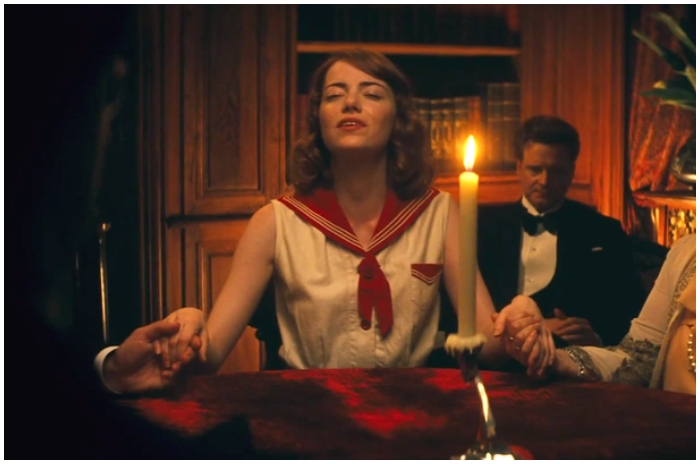 Quarters! According to the actress, the mysterious coins were definitely from her dear grandpa, whom she sadly never met in person. But Emma is convinced that the quarters are a magical and unexplainable sign from beyond the veil.
Ariana Grande
While on tour in Kansas City in 2013, the songstress stumbled upon something that terrified her. In an interview, she shared her bone-chilling experience with the paranormal. Ariana and her friends had visited a haunted castle and decided to take things up by venturing to Stull Cemetery. Little did they know that this cemetery is known as one of the seven gates to hell on Earth! As soon as they arrived, a sickening feeling of negativity overwhelmed the entire car. They even smelt sulfur, which is believed to be a sign of demonic presence. Adding to the terror, a fly appeared out of nowhere, another classic sign of demonic activity.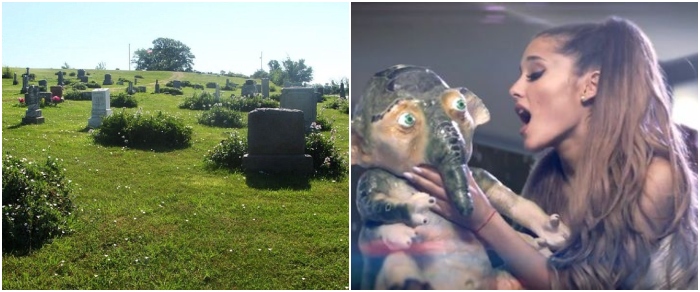 Despite the group's excitement to explore the haunted cemetery, Ariana decided it was time to leave. Before they left, she apologized to the spirits for disrupting their peace. However, it wasn't until they looked back at a photo they had taken that they realized how close they had come to a real-life horror movie. The picture revealed three clear faces of textbook demons!
Lucy Hale
The Pretty Little Liars star has revealed that she has an unwelcome guest living with her – a ghost! In an interview, Lucy opened up about her eerie experiences, including doors closing independently and a motion sensor lighting up even when no one was around. But the creepiest part? Her coffee maker is turning on by itself! Imagine waking up in the middle of the night to the sound of your coffee machine brewing a fresh pot without anyone touching it – talk about spookiness!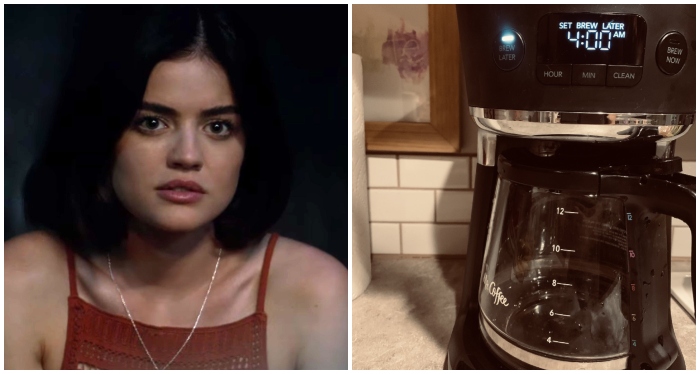 Despite the unexplained occurrences, Lucy doesn't feel threatened by the presence in her home. However, her dog barks incessantly, suggesting that maybe there's more to the story than she realizes. One thing's for sure – we wouldn't want to be alone in Lucy Hale's apartment after dark!
Selena Gomez
In 2015, the pop star appeared on Jimmy Fallon's show, revealing that she firmly believes in the paranormal. So much so that she has a ghost app on her phone! According to Selena, spirits can tap into technology, and her app has detected spiritual beings around her.
But things took a turn for the spooky when the app started calling out the names of people in her life! Imagine being in a room, and suddenly, a ghost app on your phone starts calling out the names of people you know – it's enough to send shivers down your spine!
Miley Cyrus
In an interview, the singer shared her harrowing experience, which included terrifying dreams, unexplainable events, and the appearance of a ghostly boy! Miley's little sister experienced the brunt of the supernatural activity when the hot water in the shower mysteriously turned on and burned her. But things got even creepier when Miley admitted to seeing a little boy watching her take a shower.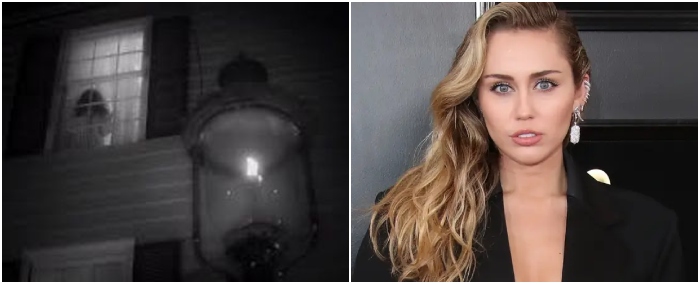 Talk about a nightmare! Feeling freaked out and terrified, Miley left the apartment and stayed elsewhere. Her experience is a chilling reminder that sometimes, even the most mundane places can hold dark secrets and otherworldly forces.
Joy Behar
In a jaw-dropping October 2022 episode of The View, Joy Behar left her co-hosts and viewers in disbelief as she openly discussed her intimate experiences with ghosts. The conversation began with a story about a woman who claimed to have ghosts in her home, prompting Sara Haines to question the possibility of pregnancy through spiritual encounters.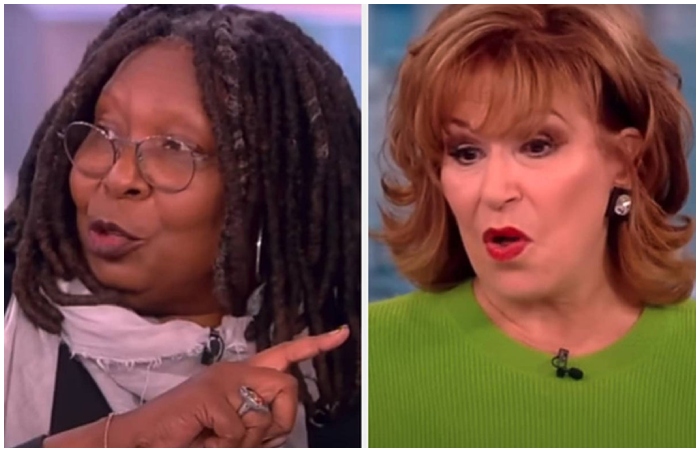 Behar's response, admitting she had been intimate with several ghosts without pregnancy scares, caused an uproar of laughter among her co-hosts. Whoopi Goldberg, trying to contain her amusement, moved on without further comment, leaving the audience to ponder Behar's intriguing revelation.
Peter Weber
Former Bachelor star Peter Weber opened up in October 2021 about his thrilling ghost-hunting expeditions with celebrity medium Jonathan Mark. Weber shared that he initially felt hesitant when Mark suggested a historical ghost tour of New York City's West Village.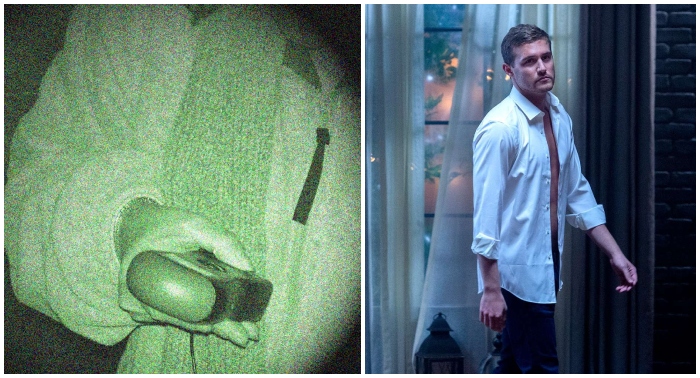 However, he soon found himself captivated by the paranormal experience. Weber, who has always believed in supernatural phenomena and admires Mark's gift, eagerly anticipates uncovering more spooky secrets in the city. His newfound interest in the paranormal world is a fascinating reminder of the mysteries hidden in the urban landscape.
Kendall Jenner
In a 2019 video, Kendall Jenner revealed her belief in ghosts and shared some eerie encounters within the walls of her mother, Kris Jenner's, home. Kendall and her sister Kylie frequently heard unexplained footsteps on the roof when no one else was around. Additionally, Kylie's shower had a weird habit of turning on itself.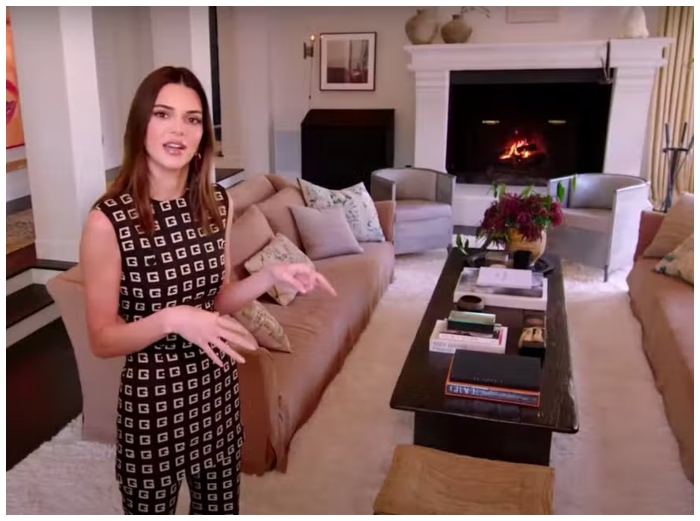 The sisters couldn't shake the feeling that an otherworldly presence haunted their family residence. Though they never saw the ghost directly, the inexplicable events convinced Kendall that a spectral entity shared their living space, adding a chilling touch to the glamorous lives of the famous family.
Gigi Hadid
In an October 2018 interview, Gigi Hadid recounted a series of mysterious experiences from her childhood in an old, creaky house. As a young girl, she had the attic as her bedroom, where she and her siblings often heard strange noises from the closet. Upon further inquiry, their father disclosed that an elderly woman once lived in the house.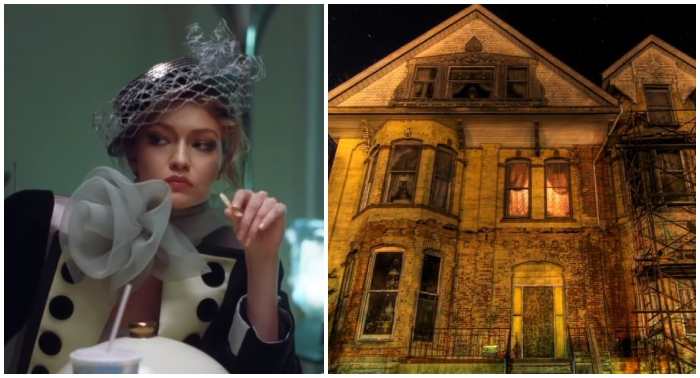 Instead of fearing the spirit, the Hadid family chose to befriend her, even offering her tea and engaging her in conversation. This unique approach to the supernatural demonstrates the Hadids' open-mindedness and willingness to embrace the unknown.
Claudia Schiffer
Supermodel Claudia Schiffer opened up about her English Tudor mansion's charming yet spooky side. During a tour of her stunning home, she revealed that she shares the residence with gentle ghosts from beyond the grave. To learn more about their spectral housemates, Schiffer, and her family invited a medium to investigate.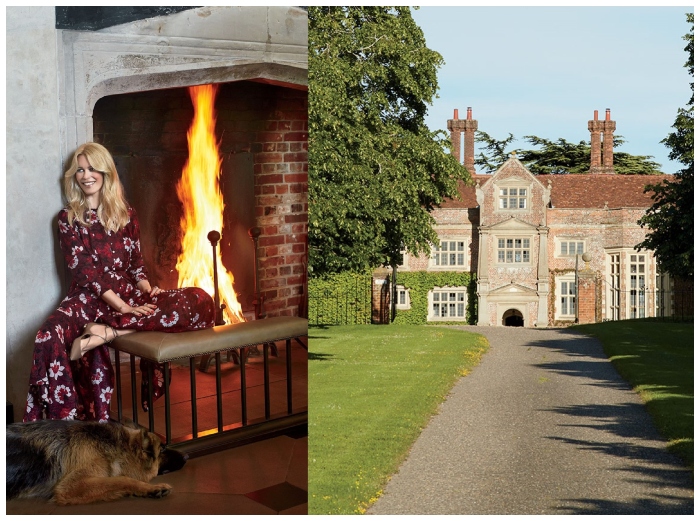 The medium confirmed that the ghosts were indeed lovely and posed no threat. Despite bizarre behaviors, such as creaking noises and unexplained music playing, the family has warmly welcomed their supernatural companions, providing a fascinating glimpse into the harmonious coexistence of the living and the dead.
Alyson Hannigan
In an interview, Alyson Hannigan divulged that her California home housed an unexpected, amiable guest: a ghost! The first encounter occurred when a friend noticed a man following them out of the house, only to realize it was a spectral figure. Hannigan found the phantom's gentlemanly behavior amusing and felt at ease with his presence. Later, she experienced a spine-chilling moment when she saw a man's silhouette standing in the bathroom doorway.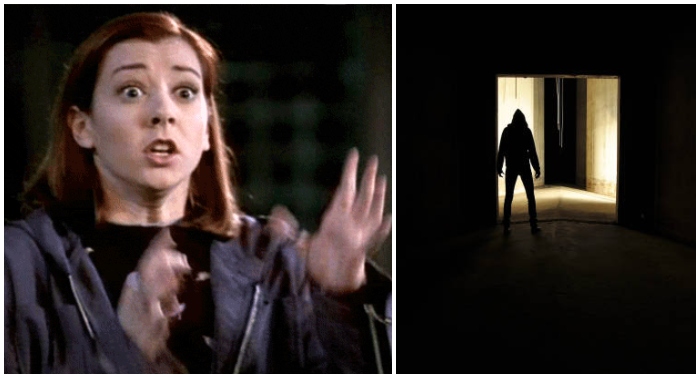 Initially mistaking the figure for her then-fiancé Alexis Denisof, Hannigan soon realized Alexis was asleep beside her. Despite the eerie sightings, she maintained a lighthearted perspective on her supernatural roommate, who displayed courteous and spooky behaviors. Hannigan's intriguing encounters with the friendly phantom serve as a reminder that not all ghostly experiences are terrifying; some can even add an element of mystery and wonder to everyday life.
Joe Jonas
Joe Jonas, the DNCE frontman, shared his spooky experiences in a haunted Los Angeles house during a November 2022 appearance on a TV show. Jonas and his roommates would receive visits from the police, who claimed to have received calls for help from the residence, despite their unplugged landline.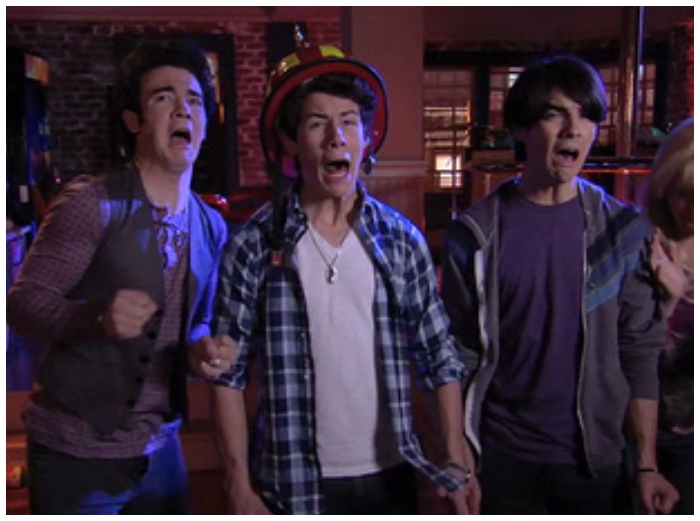 After they moved out, Olivia Wilde quickly bought and left the haunted house. Jonas' chilling account showcases the dark side of Hollywood, where celebrities can also fall victim to unexplained events. His experiences remind us that paranormal encounters are not limited to the ordinary and can affect even the most famous among us.
Miz Cracker
Miz Cracker shared a terrifying story of living in a haunted house with her friends during college. The drag queen revealed that the supernatural activity caused a "total unraveling" of their friendship and sanity. In an interview, Miz Cracker recounted the eerie experience of waking up in the middle of the night to the sounds of someone making weird noises in the kitchen and walking around upstairs. Over six months, the activity took its toll on the roommates, causing their friendships to deteriorate. One of the girls lost her mind and is now fully missing.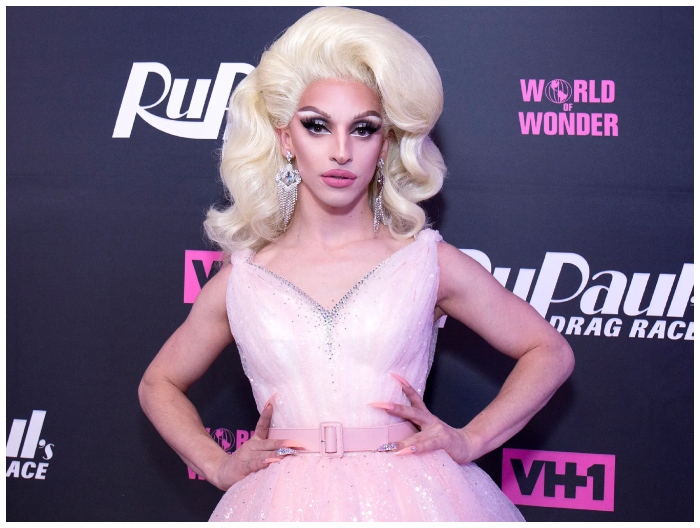 Miz Cracker's encounter with the supernatural didn't end there. She once returned to an apparently empty house, only to hear laughter coming from upstairs. When she went to investigate, she found her roommate sitting and laughing into the heating vent in a blacked-out room. Her roommate's eyes were spinning, and she had become a monster-like crazy person. It was an experience that sent Miz Cracker running out of the house in fear.
Zoe Colletti and Lana Condor
Actresses Zoe Colletti and Lana Condor, the stars of the Netflix series Boo, Bitch, experienced eerie events while filming in a cemetery. During an interview with an entertainment show, Colletti revealed that a real ghost detector they used on set repeatedly indicated potential paranormal activity.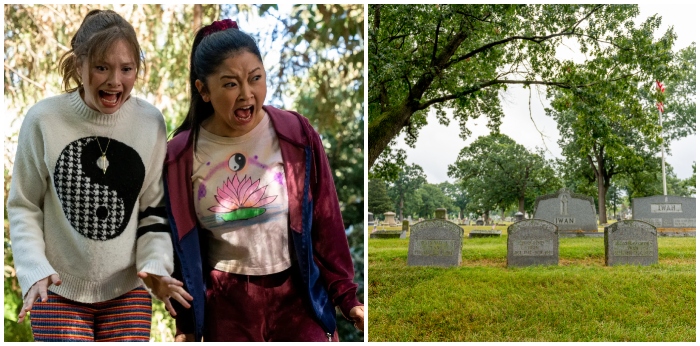 Lana Condor, who has had her share of strange experiences, jokingly asked the ghosts to leave her alone. The actresses' chilling encounters demonstrate the irresistible appeal of the supernatural world and the mysterious forces that might be at play while filming a spooky series.
Courteney Cox
In March 2022, Friends alum Courteney Cox shared her frightening experience with a ghost during an interview. Cox's Laurel Canyon home, which had previously belonged to Gypsy Rose Lee and Carole King, was rumored to be haunted.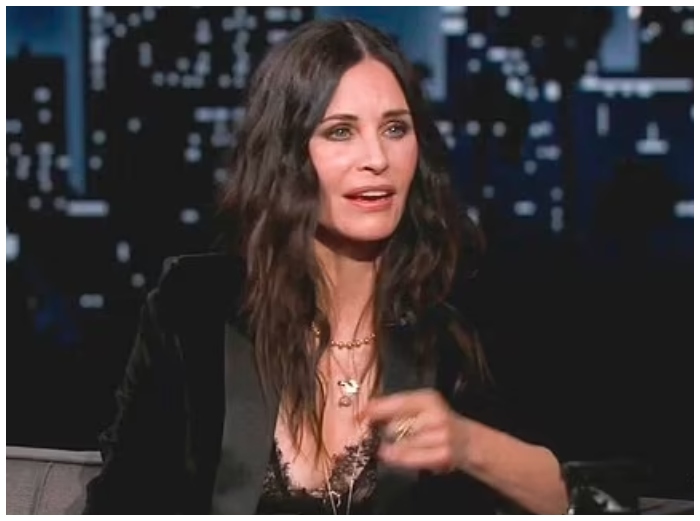 Her skepticism disappeared when a UPS worker claimed to see a ghostly figure standing behind her. This terrifying encounter ultimately forced Cox to sell her home, proving that even celebrities are not immune to the chilling effects of the supernatural.
Octavia Spencer
Oscar-winning actress Octavia Spencer shared her paranormal experiences during a December 2021 appearance TV show. Spencer believes her house is haunted by a late movie star, who acts as her protector, sorting out bad people who shouldn't be there.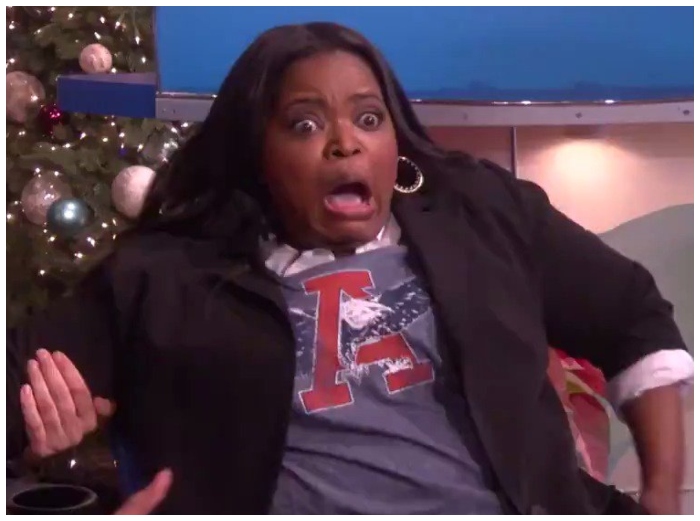 While the ghost causes some mischief when she's away, Spencer appreciates her spectral guardian and maintains strict boundaries with other ghosts. Her experiences demonstrate that not all ghostly encounters need to be feared and can sometimes provide a sense of security and protection.
Salma Hayek
In November 2021, Salma Hayek revealed on a TV show that her London home experienced multiple unexplained occurrences, such as the piano playing by itself and lights turning on and off. These eerie events led her to call in a professional to cleanse the house of ghosts.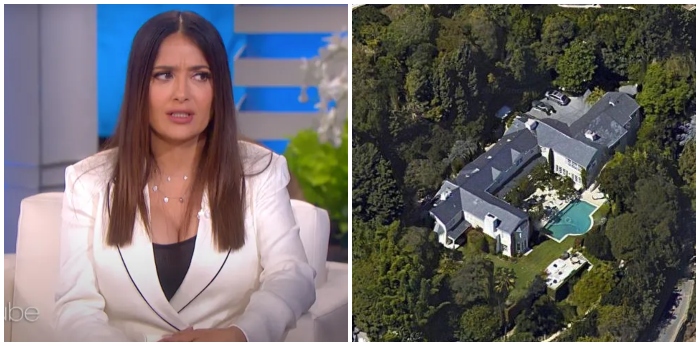 The expert discovered around 20 spirits haunting her home, leaving only two behind after the cleansing. Hayek's spooky experiences serve as a reminder that even the most glamorous and luxurious homes can harbor supernatural secrets.
Bridget Marquardt
In October 2021, podcast host Bridget Marquardt told a lifestyle news channel that she had reconnected with the late Hugh Hefner in an incredibly vivid dream. During the dream, she felt his presence so strongly that she could smell his cologne and feel the satin of his smoking jacket.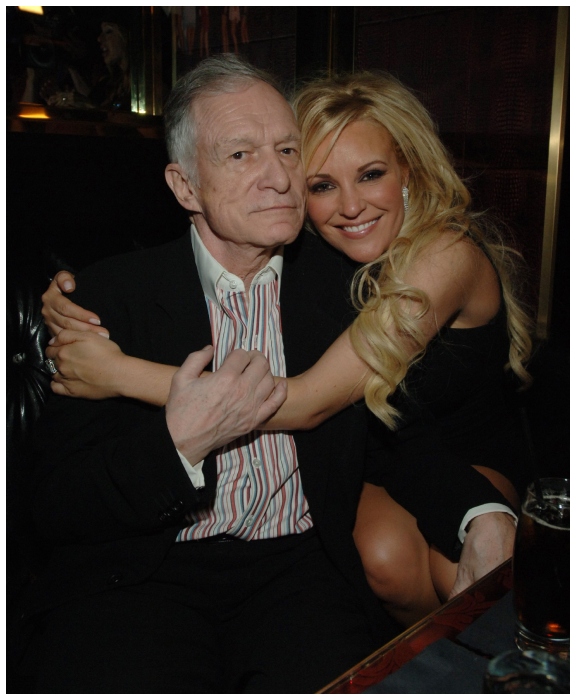 Marquardt's touching encounter highlights the comforting aspect of paranormal experiences, where loved ones can reconnect beyond the grave. Her experience suggests that the supernatural realm may offer solace and a sense of closure for those who have lost someone dear to them.
Lisa Rinna
Reality TV star Lisa Rinna detailed her chilling experiences during a March 2015 appearance on Celebrity Ghost Stories. In an old house she shared with her husband, Harry Hamlin, Rinna often felt an unexplained breeze behind her.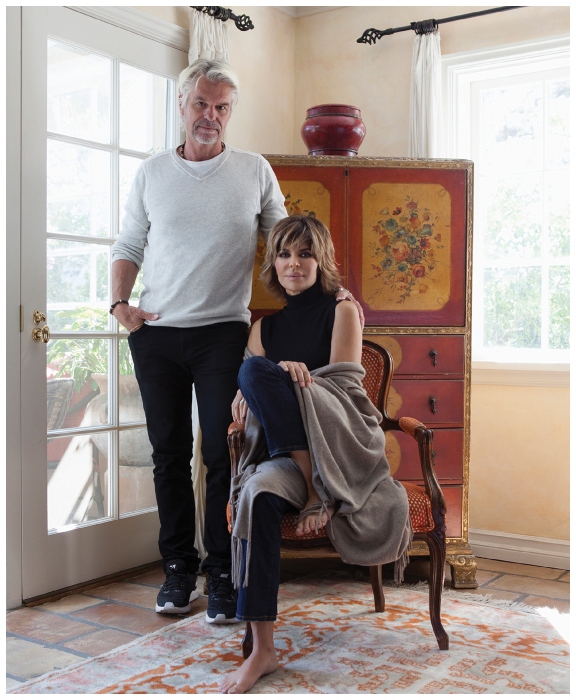 This eerie sensation led her to believe in ghosts. She could not find any rational explanation for the strange occurrences. Rinna's encounters demonstrate that the supernatural can affect even the most glamorous celebrities. Sometimes, these experiences can change their beliefs about the world around them.
Mike Colter
Luke Cage star Mike Colter shared his paranormal experiences during a 2019 TV show appearance. Growing up in the South, he experienced unexplained events that his mother attributed to a spirit attracted to his energy.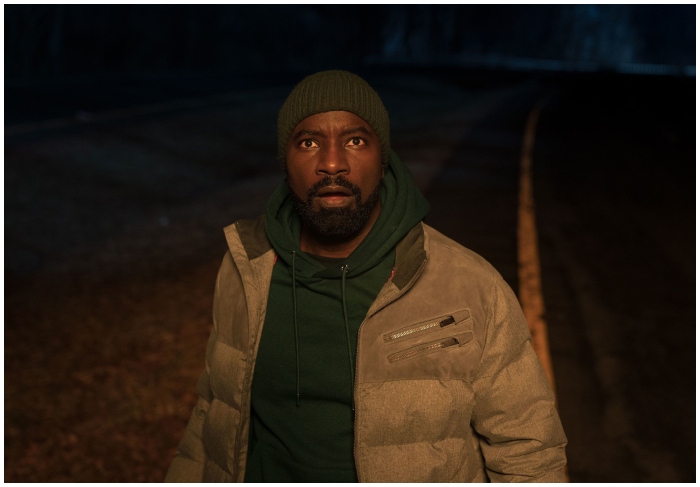 Colter recalled feeling a heavy pressure on his chest while he slept, as if a supernatural force was holding him down. His eerie encounters serve as a reminder that the supernatural world can touch anyone's life, no matter their background or fame. Colter's story highlights the enduring power of ghostly tales, especially those rooted in regional folklore and tradition.