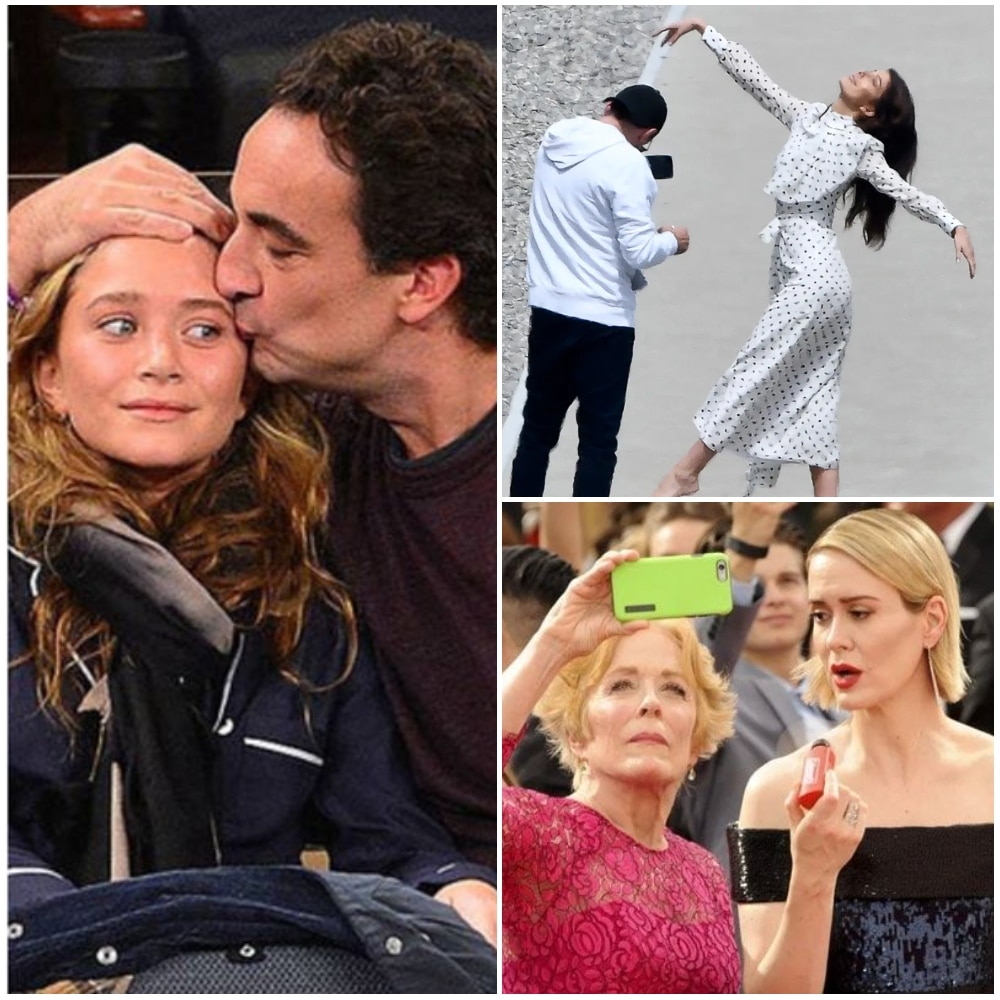 Love knows no age which many celebrities have decided to follow when it comes to some of the most famous Hollywood couples. Whether someone is substantially older or younger it does not seem to matter when it comes to attraction. You meet a person, feel the thrill of attraction and the resulting chemistry that comes along with it and it blinds you. For these famous couples, they definitely took one look at each other and seemed to know that they had found their famous 'one.' Just because a partner is a couple of decades older and has done a lot of living doesn't mean that they can't connect to someone a few decades younger which these celeb couples have proved time and time again.
Han Solo And Ally McBeal
This age gap won't come as much of a surprise because actor Harrison Ford and actress Calista Flockhart have been together for over 15 years. The two have been together since 2002 when they first bumped into each other and felt sparks at the Golden Globes of that same year.
Since then they have been inseparable and even have an adopted son together named Liam Flockhart Ford. The age gap between them is pretty substantial and it clocks in with Calista being 22 years younger than Ford but that has never seemed to be a problem for these lovebirds who continue to lead a very private life.
Catherine Zeta-Jones and Michael Douglas
This couple might have a pretty impressive age difference with Michael Douglas being 25 years Catherine's senior but they have survived some real ups and downs over their almost 20 years together. Catherine was there for Michael when he went through treatment for tongue cancer and he was there for Catherine's diagnosis of bipolar disorder.
These two seem to find strength in one another and that is why their relationship continues to endure. They also get to have a joint birthday party each year since they share the date September 25th which means they literally get to share every major holiday together.
Camila Alves and Matthew McConaughey
This gorgeous couple also shares a pretty substantial age difference although in terms of maturity levels we think they may just be identical. Their age gap is 13 years with Matthew being the older one.
Camila had a successful modeling career prior to meeting Matthew but once they met that was it. They quickly settled into married life and now have three beautiful children which they are raising in Austin, Texas at their primary residence. Rumor has it, Matthew is regularly seen to be playing his bongos by his neighbors which must be quite the free show for them.
Rosaline Ross and Mel Gibson
This might just be the biggest age gap of them all. Actor Mel Gibson had been married previously to Robyn Denise Moore and during their marriage, they had a grand total of seven children. As if that wasn't enough, he also had another child with an ex-girlfriend.
He has found love once more with Rosalind who is his junior by 34 years. What makes this age gap a little bit strange is that it means his wife is actually younger than his youngest daughter by ten years. We wonder what those family gatherings are like we have to admit, hopefully, everyone gets on just fine.
Dwayne Wade and Gabrielle Union
In a bit of change, we come to a celeb couple where the wife is older than the husband. Gabrielle Union is a decade older than basketball professional Dwayne Wade. These two have been together on and off since 2009 before finally tying the knot in 2014.
Dwayne came into the marriage with three children which Gabrielle fully embraced and is now a doting stepmother to all of them. Who knows maybe another one will enter the picture.
Beyoncé Knowles and Jay-Z
These two are considered music royalty at this point but they have a pretty big age gap between them. Jay-Z is 12 years older than Beyoncé but that hasn't seemed to cause them any problems as they brought three children into the world and have created a music empire together.
They have always been incredibly private which is why the world only ever finds out about them when they decide to share certain moments like the birth of Blue Ivy.
Brian Austin Green and Megan Fox
For the most part, the stars on this list met their future spouses when they were in their 20s but not Megan Fox. She was just 18 when she met Brian Austin Green of Beverly Hills: 902010 fame. He had just turned 30 but they both knew that they would be unable to be apart after laying eyes on each other.
After the birth of three sons, it would seem like this has proved right so far and Megan has always maintained that he is the love of her life.
Penny Lancaster and Rod Stewart
Rod Stewart has had a number of wives and girlfriends which has led to the production of 8 children to date. His current wife Penny Lancaster has been with him for around ten years now and the two share a couple of children but there is a pretty big age gap between the two.
Rod is almost three decades older than her, 26 years to be exact but that does not seem to phase Penny who continues to stand by his side.
Coco Austin and Ice-T
Coco and Ice-T seem to have the kind of love that can outlast anything as they have been together since 2002. That is seventeen years of wedded bliss which has been seen on various reality television shows that they have starred in.
Coco is significantly younger than Ice-T by 21 years. The age gap doesn't seem to have any effect on them though and they continue to be one of the Hollywood couples that will last forever.
Hilaria Thomas and Alec Baldwin
This somewhat unlikely couple seemed like they would not have been a fit but within a month of meeting each other, they decided to live together. Hilaria is 26 years Alec's junior but that hasn't meant anything as the two quickly got married and began starting their now rather large family.
Alec had a daughter from his previous marriage to Kim Basinger but he now has four other young children with Hilaria who documents their life together on Instagram for all to see.
Sunny Ozell and Patrick Stewart
Professor Xavier or Patrick Stewart wandered into Franny's restaurant one fateful day in 2008 and had the good fortune to be served by Sunny Ozell and the rest is history. He is 38 years older than her but it did not bother her, all she saw was the man she knew she was falling for.
Since that day the two have been together, Ian McKellan actually married them in a private ceremony back in 2013.
Emilie Livingstone and Jeff Goldblum
It makes sense that funny man Jeff Goldblum would fall for a contortionist which is kind of a quirky job in itself. When he met Emilie he knew that she would be his life partner but she is also a whopping 31 years younger than him, which is a pretty big age gap.
The two have been married for five years now and have two sons. It seems like these two are still very much in love which is nice to see.
Keely Shaye Smith and Pierce Brosnan
These two love birds did not meet on the not so sunny shores of the United Kingdom but instead on a sunny Mexican beach back in 1994. Since that time in Mexico together the two knew that they could not be separated and so they were quickly married back in Brosnan's native Ireland.
Their age gap is not as crazy as some, just a decade which isn't too big all things considered and they are still together after all this time which is a feat in itself.
Jerry Hall and Rupert Murdoch
Jerry Hall was a supermodel back in her day which brought her fame and her very public past boyfriend Mick Jagger was a major part of that. The two even had a daughter together. Now fast forward and she is married to a very famous man, Ruper Murdoch.
Murdoch is known for amassing one of the most impressive media empires in the world but there is also a huge age gap between him and Jerry, 25 years to be exact. Rupert is 88 years old now but it seems like their love will last for a whole lot longer.
Rosie Huntington-Whiteley and Jason Statham
This model-action star duo has been together since 2010 and after nine years have still yet to get married but we think that their nuptials may be coming fairly soon. Rosie had their first child back in 2017 and they have been engaged for three years which means it may just be time for them to walk down the aisle.
Jason himself is two decades older than Rosie but that seems to have no effect on their relationship which seems rock solid just like him.
Lisa Bonet and Jason Momoa
Lisa Bonet did not know this at the time but when she met Jason Momoa he had wanted to be with her for a number of years. Her stint on The Cosby Show was what made him first start crushing on her. He later went on to meet her in 2005 at a club and that was it.
He finally got his 'ohana' as he calls her even though he is 12 years younger than her. The couple now has two children together in addition to her half-daughter Zoe with ex Lenny Kravitz.
Deborra Lee-Furness and Hugh Jackman
This couple has been together for what seems like forever. They have been married for 23 years now but when Hugh and Deborra first met on the set of an Australian series he knew that she was the woman he was going to marry.
There is a pretty substantial age gap between these two though, Hugh is younger than her by 13 years but that doesn't mean anything because he absolutely adores his 'Debs' as he regularly posts about her on his social media.
Portia de Rossi and Ellen DeGeneres
These two have been together since 2004 and since then they have been by each other's side almost constantly through thick and thin. Ellen is 15 years older than Portia, although you would never know that the way Ellen is always goofing around on the set of her talk show.
Rossi and DeGeneres are closer than ever, and Rossi even took Ellen's last name as of 2010. This is the kind of love that seems to be everlasting.
David Furnish and Elton John
This is a celebrity couple that has been together for a long time since 1993 to be exact. That is a whopping 26 years and during this time they have paved the way by engaging in a civil partnership before legally getting married in 2014.
They also have two lovely sons which just goes to show that 15 years between their respective ages really doesn't mean anything. We love seeing this happy couple as they beam on red carpets.
Leonardo DiCaprio and Camilla Morrone
Leonardo DiCaprio seems to have a thing for models and we can't imagine why! He has been known to date more than a handful of younger models throughout his time but it seems as though he has made his latest girl official. 20 years younger than him, with him at 44 and her 22, he is now dating Camilla Morrone.
The pair have recently been pictured holding hands in Los Angeles as well as enjoying several date nights and if Camilla's smile is anything to go by, the pair seem very happy.
Holland Taylor and Sarah Paulson
This couple has one of the biggest age differences of them all but they seem to work so well together. Sarah and Holland have been together for about four years now and are regularly seen walking the red carpet together as Sarah is constantly starring in a variety of big and small screen pictures.
They have 32 years between them but it doesn't seem to matter as they see each other as intellectual equals and their mutual respect is what makes their relationship work so well.
Britney Spears and Sam Asghari
Britney Spears has been around for as long as we can remember, from when we first fell in love with her and her record 'Baby One More Time' to now where she has recently been smashing records with her Las Vegas residency.
More recently, she has been dating model and fitness instructor Sam Asghari. Regularly taking to social media to show off their compatible relationship, Spears is over a decade older than her new beau.
The Clooneys
When George Clooney got divorced from his first wife he swore he would never marry again, that is until he met the brilliant human rights lawyer Amal Alamuddin. There is a measly 17 years between them, with George being the older one of course.
After their Venetian wedding in 2014, they wasted no time starting a family of their own which brought them their adorable twins, Alexander and Ella. To fully complete this little family they also introduced Millie, a basset hound into the mix.
Adam Levine and Behati Prinsloo
Popstar and lead singer of the band Maroon 5, Adam Levine shares a family with Victoria Secret's model Behati Prinsloo. The model is 10 years Levine junior and it was in 2014 that the couple got married.
The pair share two daughters named Dusty Rose and Gio Grace who are two years apart in age. The happy couple met back in 2012 and called upon their friend, actor Jonah Hill to officiate the wedding.
Hayley Roberts and David Hasselhoff
David Hasselhoff is pretty much loved globally for all sorts of quirky reasons from his German singing career to his Baywatch days but one thing that he himself loves is Welsh rugby. If he didn't love it quite so much he may have never met his current wife Hayley.
He is about three decades older than her, Hayley and his daughter Taylor were actually born in the same year which might make family gatherings a bit interesting. We wish them the best and all the other couples on this list!
Mary-Kate Olsen and Olivier Sarkozy
Mary-Kate has had a lot of different titles over the course of her life from child actor to designer but what really made headlines was when she wed Olivier Sarkozy. The brother of Nicolas Sarkozy is by no means close in age to Mary-Kate, he is almost twenty years older than her, 17 years to be exact.
These two have been spotted together for awhile but their romance seems to have begun 2012 and three years later they got married in New York at a wedding with zero press.
Matt Bomer and Simon Halls
Longtime actor Matt Bomer began dating his longtime partner Simon Halls in 2008, and knew that this was the man he wanted to spend the rest of his life with. They have an age gap of 13 years.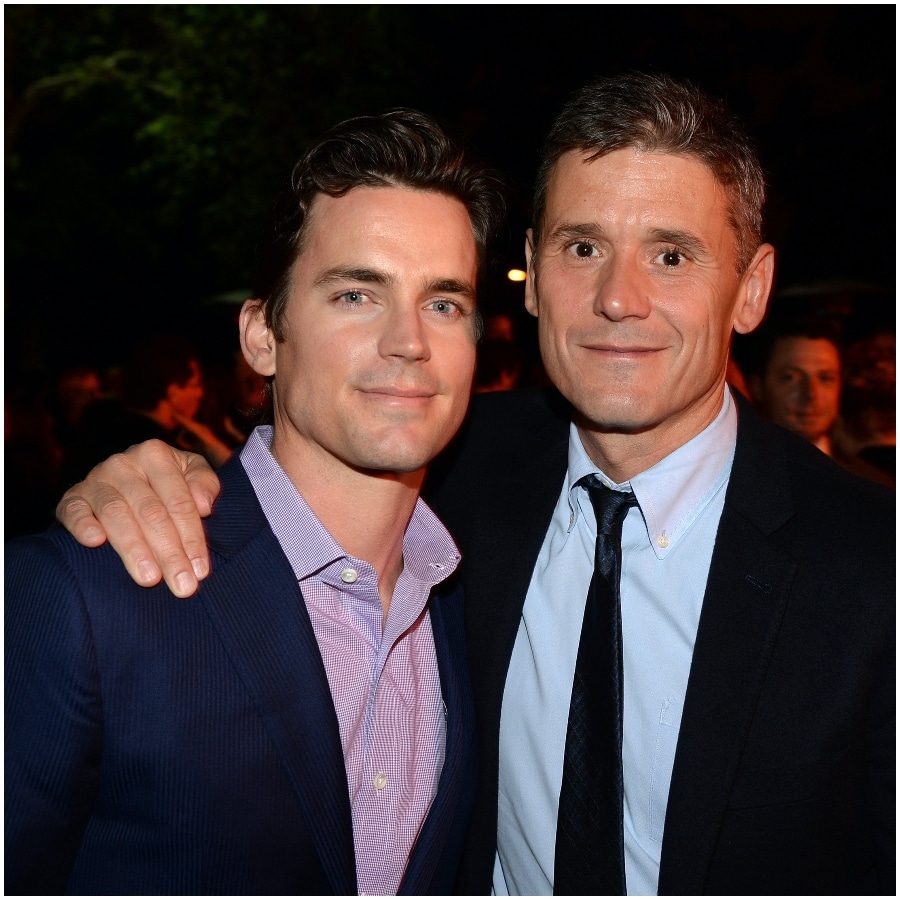 The two got married in 2011, and have since started a family. They are the proud fathers of three boys, 15-year old Kit,12-year old Walker, and 12-year old Henry.
Heidi Klum and Tom Kaulitz
Supermodel Heidi Klum met guitarist Tom Kaulitz and became immediately interested. He is 16 years younger than her, clocking in at 30 years old. However, the age difference has never been an issue for either of them.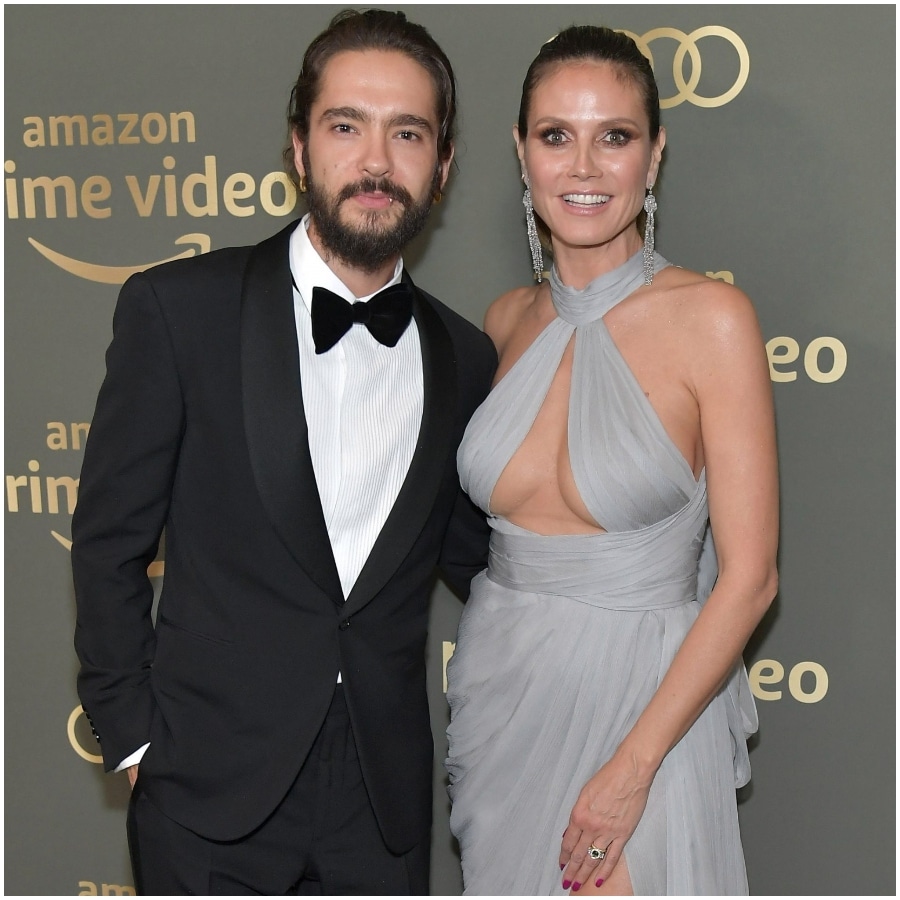 Kaulitz loves Heidi's children, and doesn't mind being a stepdad. The two decided to tie the knot in 2019, and are now living in wedded bliss.
Sylvester Stallone and Jennifer Flavin
Sylvester Stallone and Jennifer Flavin got off to a rocky start in 1988 when they first met. Stallone decided to pursue Janice Dickinson instead. After some time apart, Stallone and Flavin rekindled their romance and got married in 1997.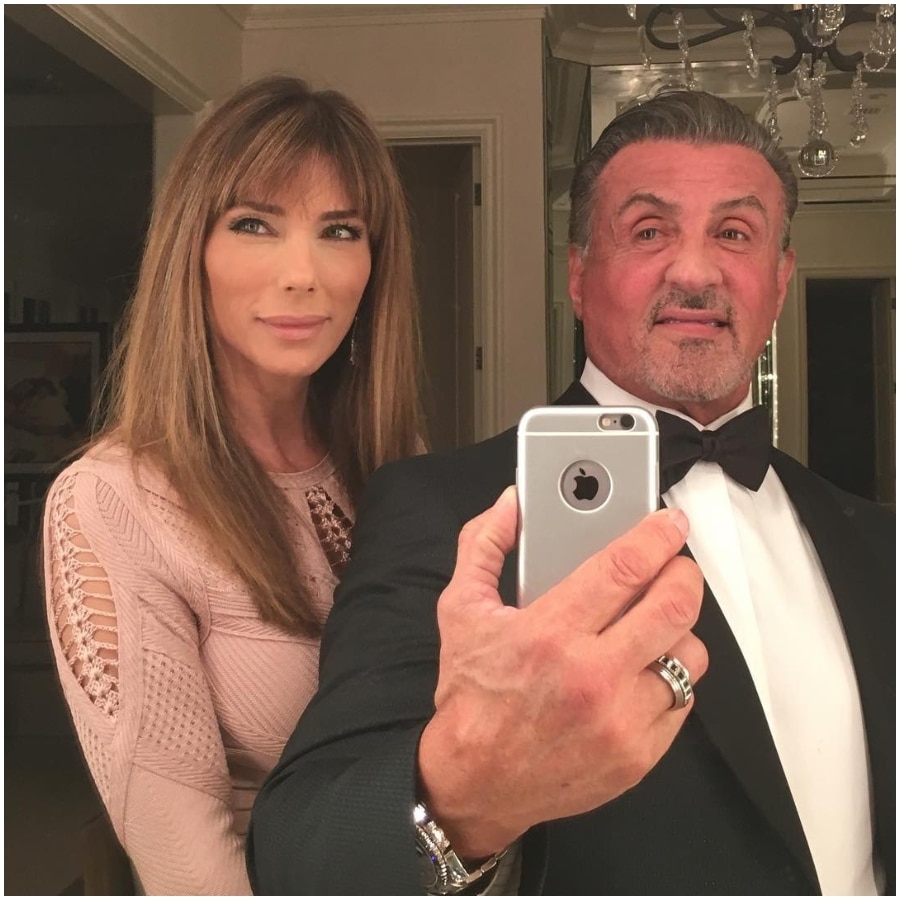 Stallone is 22 years older than Flavin, but that hasn't stopped them from having three daughters, all with the middle name Rose.
Bruce Willis and Emma Heming
While Bruce Willis was famously married to Demi Moore for years, he has since moved on with Emma Heming. Heming and Willis share a 23 year age difference, with Willis being the senior one.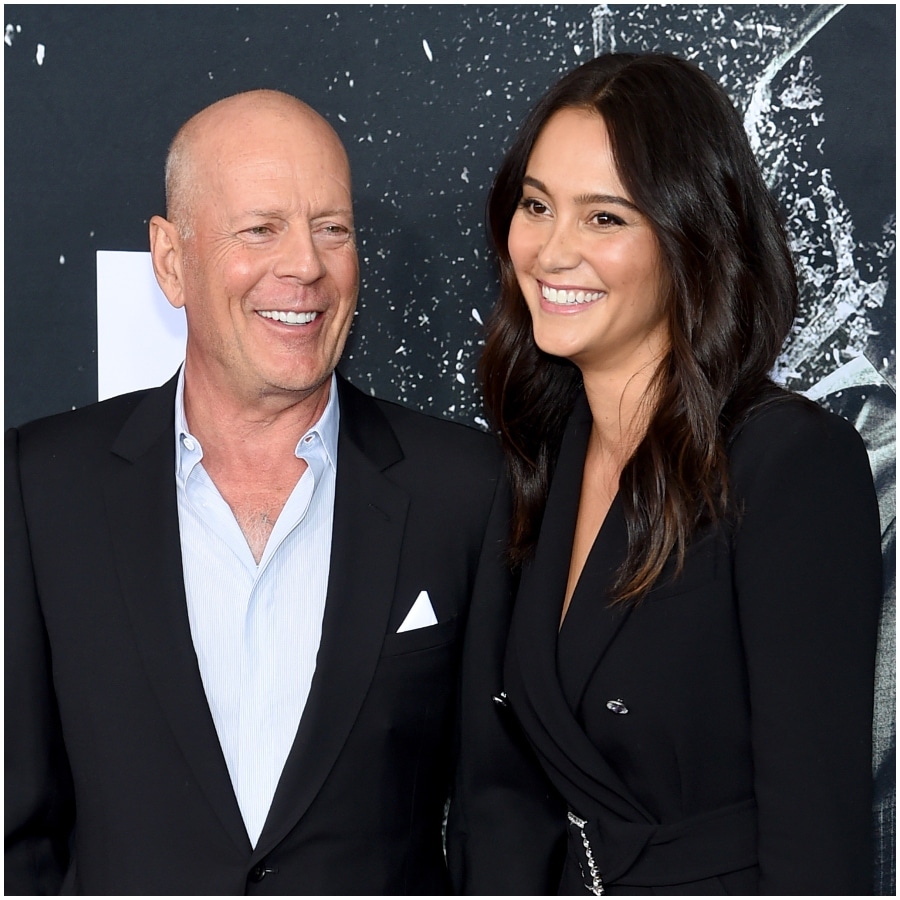 The two decided to tie the knot in 2009, and have had two daughters together – Mabel Ray and Evelyn Penn. Willis has three daughters from his previous marriage to Moore.
Brittany Furlan and Tommy Lee
Tommy Lee is best known for his drumming skills in the band Motley Crue. After seeing Brittany Furlan's social media channels, he knew that he needed to meet her. They have a 24 year age gap, with Furlan being only 33 years old.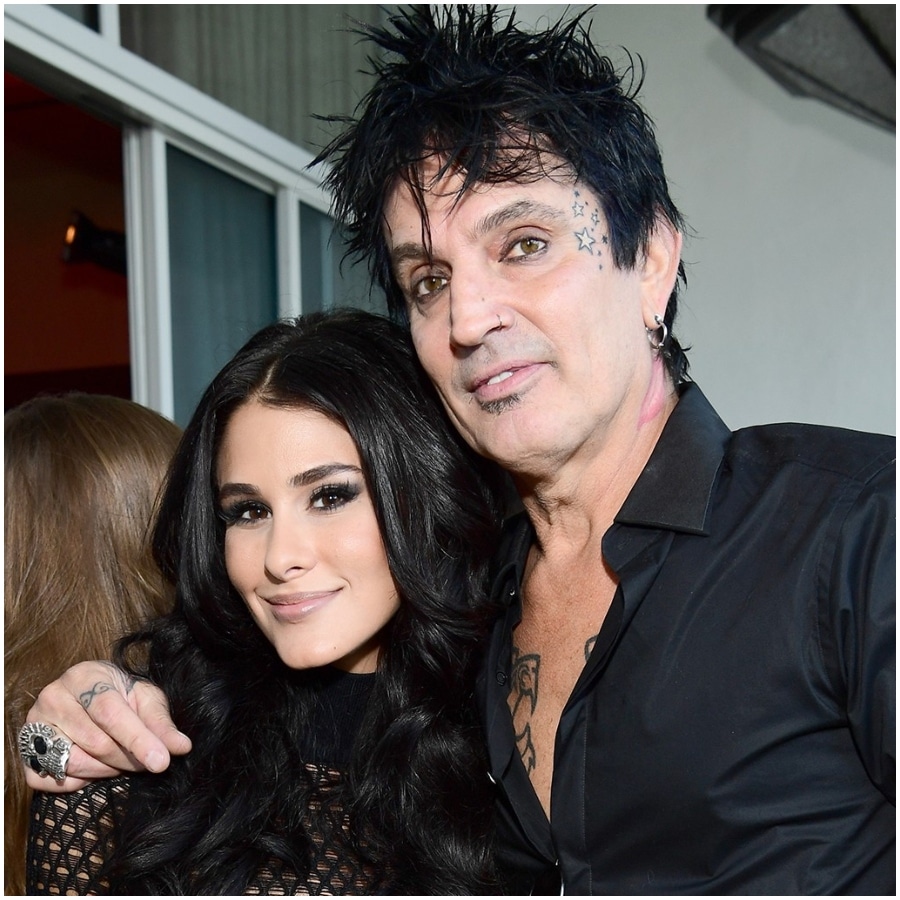 After falling love, and announcing their engagement in 2018, they have since tied the knot. They wanted their engagement and wedding to be extra special, so both the announcement and the wedding fell on Valentine's Day.
Dane Cook and Kelsi Taylor
Dane Cook, best known for his comedic acting chops in films like Good Luck Chuck has never managed to make it to the altar. However, he has been dating Kelsi Taylor for three years now.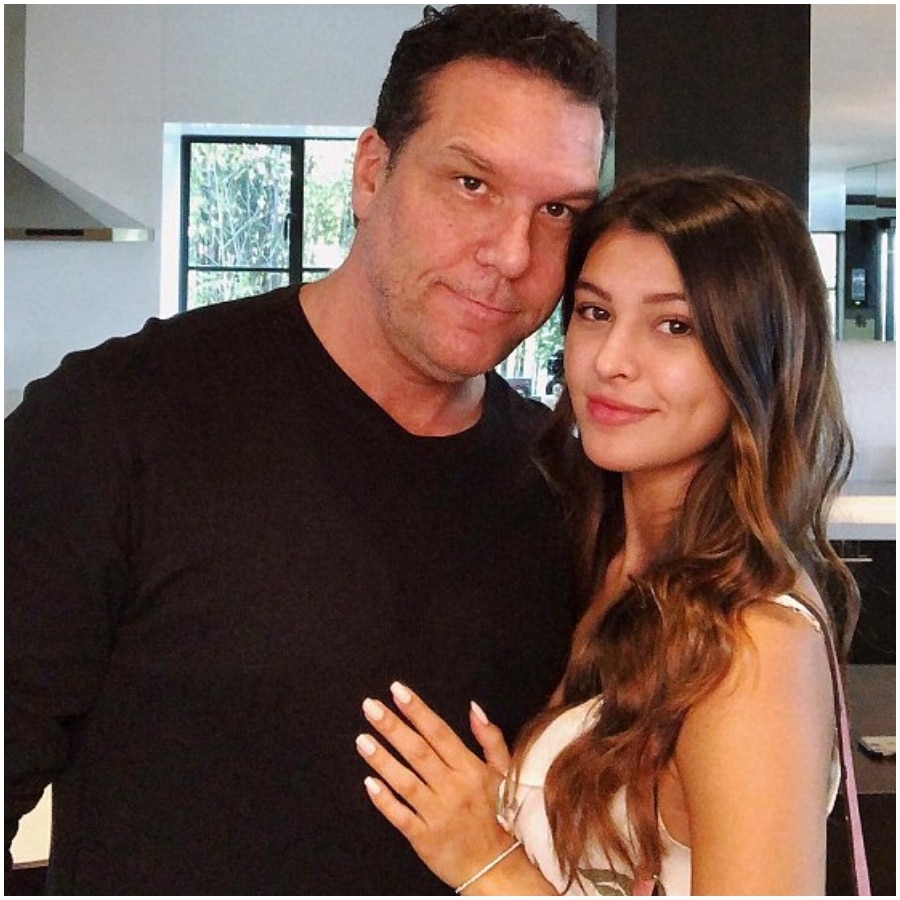 Taylor has a singing career, which has yet to really take off. Cook and Taylor have a pretty substantial age gap – 27 years to be exact.
Alejandra Silva and Richard Gere
Richard Gere has been wowing audiences for years with his award worthy performances on the big screen. In 2018, he and his longtime partner Alejandra Silva announced that they were married.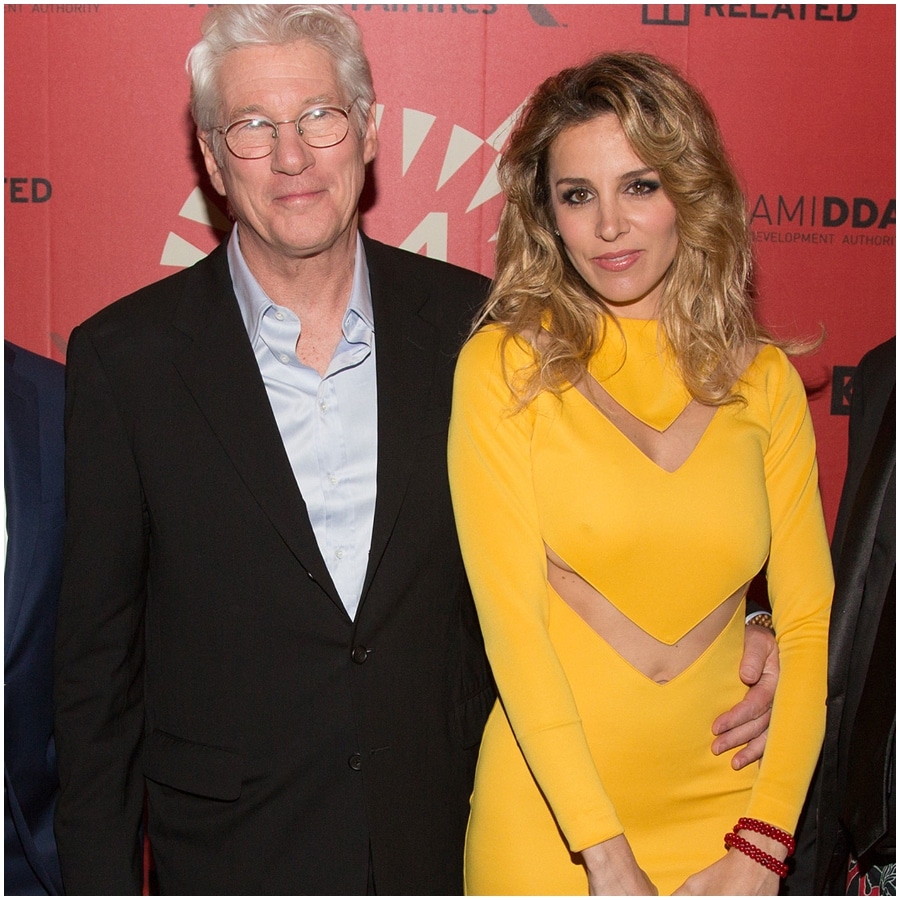 They have one of the biggest age gaps on this list, with Gere being 34 years older than his wife. The pair have welcomed two children into their lives since tying the knot.
Don McLean and Paris Dylan
Singer Don Mclean is famous for his hit "American Pie." Now the singer has stepped away from music and begun to enjoy his life with 26-year old Paris Dylan.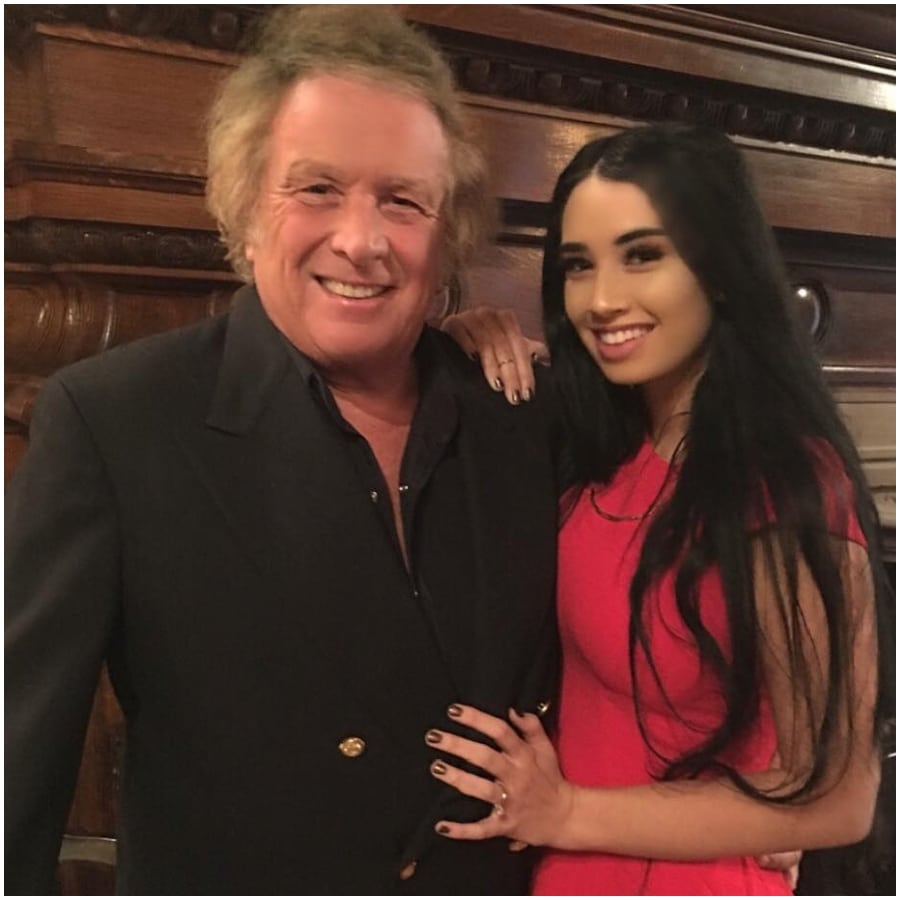 The part-time model and the singer have been dating for four years now, and show no signs of slowing down. Mclean is 49 years her senior and loves traveling with her.
Mick Jagger and Melanie Hamrick
As the lead singer for the Rolling Stones Mick Jagger has never stopped rocking. Now he is also the proud father of a son named Deveraux with ballerine, Melanie Hamrick.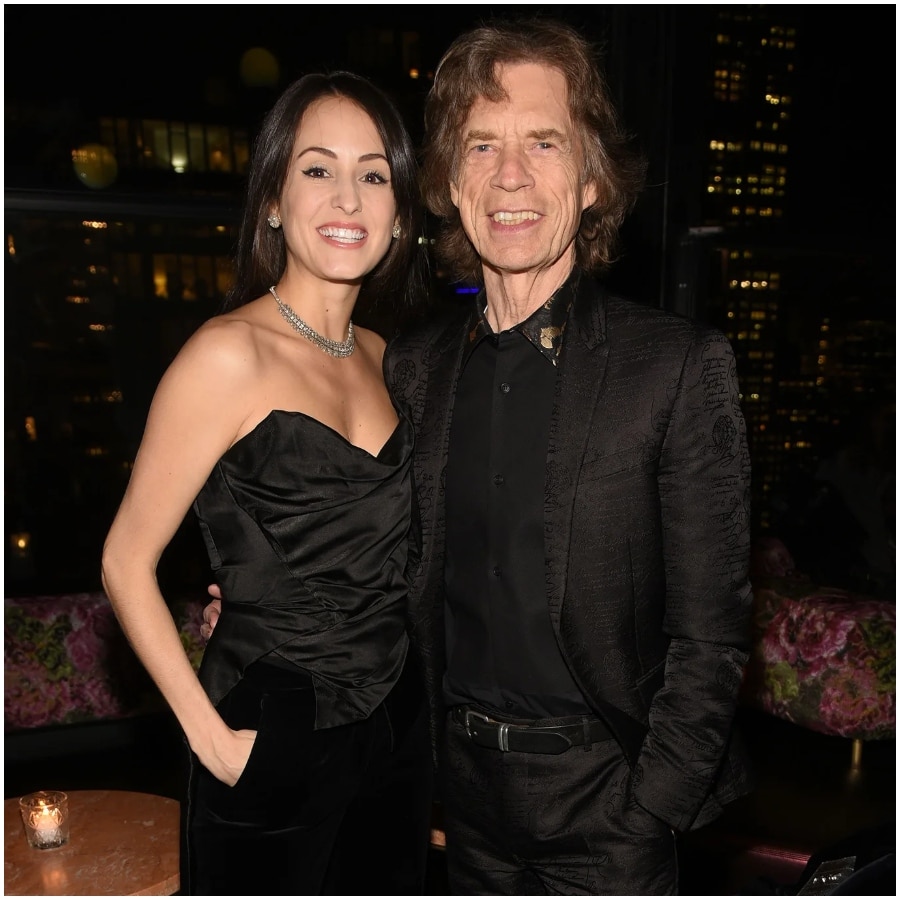 The two have been in a relationship for six years, and have largely kept themselves out of the spotlight. They have a 44 year age gap between them, with Mick being 76 years old.
David Foster and Katherine McPhee
David Foster, one of the most well-known composers and music executives in the world met actress Katherine McPhee and knew it was love.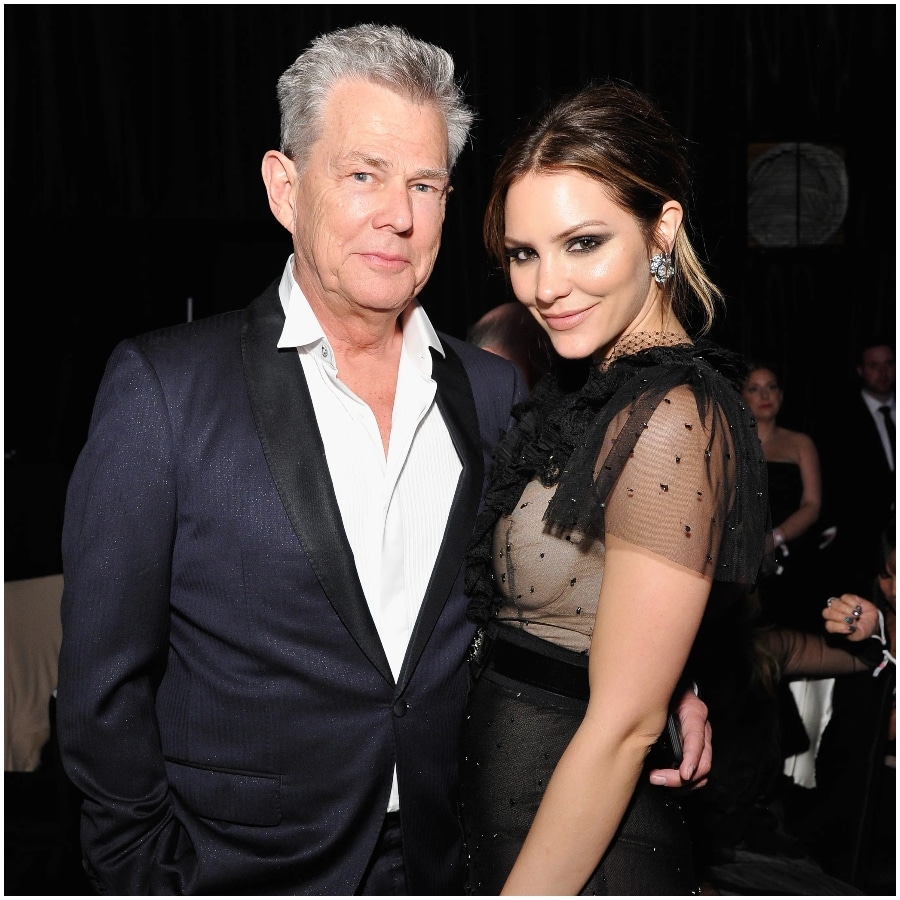 They did not date for very long before announcing their engagement in 2018, and made it official with a wedding ceremony in 2019. They share a 34 year age difference, and McPhee is pregnant with their first child together.