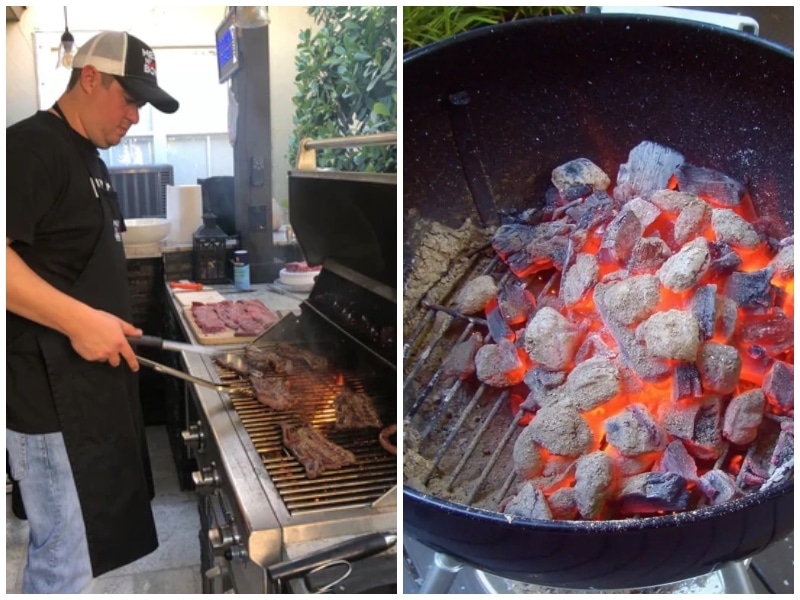 This article was originally published on absolutelyconnected.com and has been republished here with permission.
There's nothing like a good old BBQ party to get your neighbors or family together for some outdoor cooking. Cooking for a large group of people can be hectic, but at the end of the day, when you're all sitting together to eat, you know it's worth it.
It's time to get your grill out so that you can enjoy the sizzling sound of meat cooking on the grill with your friends and family around to help you out. Before you get ready to put on your chef hat, here are some of the best tips to follow when operating a grill.
1.Wait Before Cutting The Meat
You might not have any idea about this, but did you know that cutting your meat after taking it off the grill has been proven to be the wrong way to go? The pressure from the knife pushes out the juices from the meat and fries it up.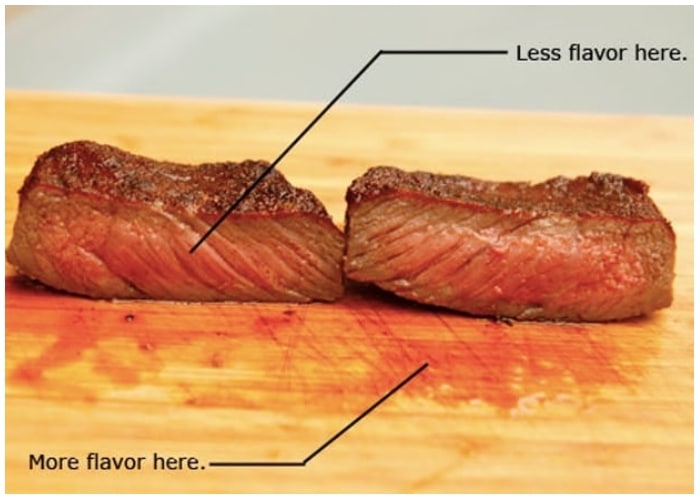 Instead, what you should be doing is to wait a few minutes after your meat is done cooking and then get your knife ready for cutting. This will keep your BBQ juicy, and you won't need glass after glass of water because of the dry food.
2.Briquettes Instead Of Coal
Trying to get your coals heated to a point where it is hot enough to cook your meat is a long and tiring process when you're not a pro at grilling meat. This is why you should change your coal out for briquettes instead, as these heat up faster.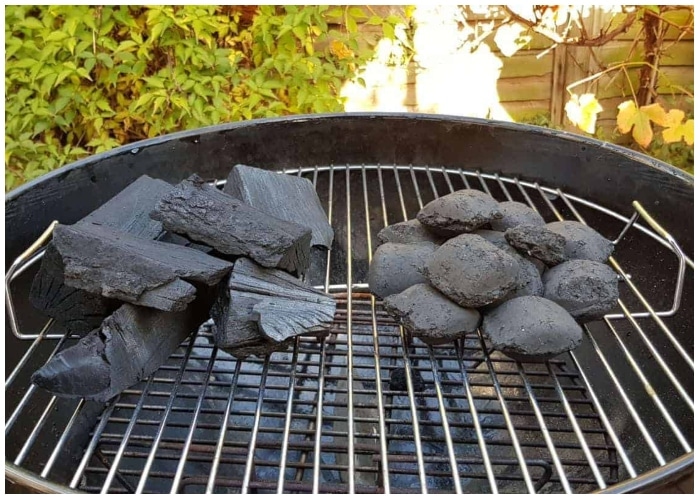 The reason for these briquettes burning for so long is that they have a few preservatives to give it an extra boost of heat to make your BBQ better. This is just what you need to make sure that all of your meat is cooked correctly.
3.When Your Coal Turns Grey
There isn't anything worse than waiting for your coals to heat up so that you can start placing your meat on the grill. On the other hand, waiting for a little bit longer might make a fundamental difference in how thoroughly your meat is cooked from the inside.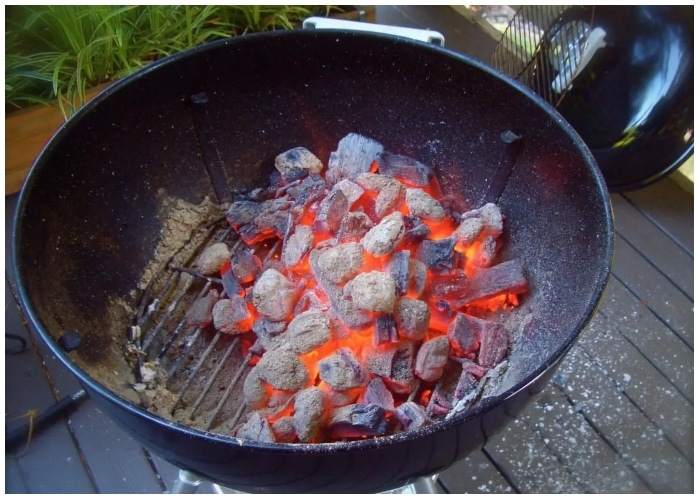 This is because the coals produce the perfect temperature for cooking meat when they turn gray and start burning a little red. This allows the heat to cook through the meat evenly, so waiting might be worth the hassle.
4.Keeping Your Tools On Standby
When you look at the creations of many famous craftsmen, you'll see how they can create the best of things when they have the right tools in hand. The same can be said for cooking and BBQ. The tools you use will help to make your grilling experience more effortless.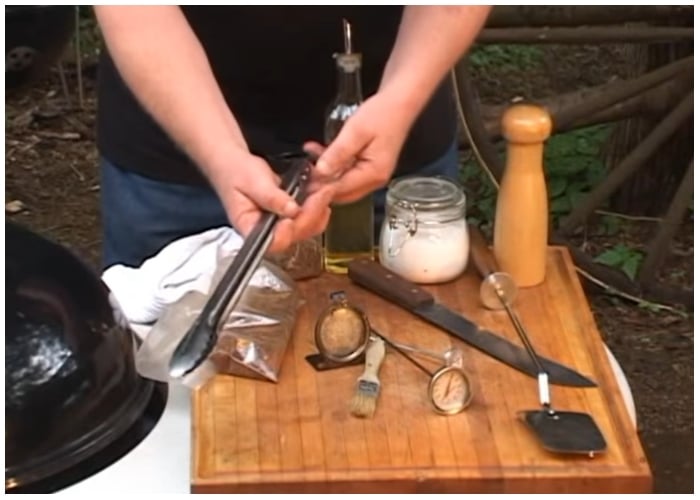 When you're cooking on the grill, you should get a quality tong or a spatula to help you flip your meat for even cooking on both sides. Just make sure to keep your tools and utensils clean, as grilling can get messy at times.
5.When To Apply The Rub
The rub you use on your meat is your best friend when it comes to making the best grilled food. Without the rub, you won't enjoy your BBQ. The mix of spices is what gives your meat that juiciness and extra flavor, which keeps people coming back for more.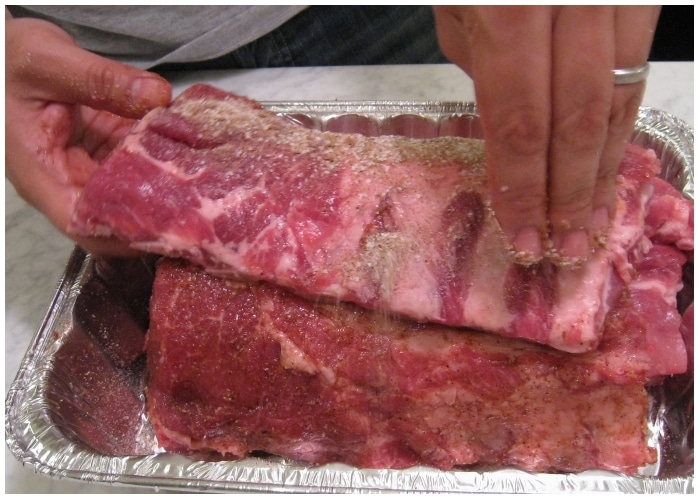 Apply your rub to your meat an hour before placing it on the grill, as it will give your meat enough time to absorb the flavors. When you take your first bite, you'll be able to experience all the flavors better.
6.Keep It Simple With Beef Patties
Cooking requires a bit of awareness of what you need to add to your food to bring out the best of its flavors, but sometimes salt and pepper are all you need. For example, beef patties don't require much to make them the best.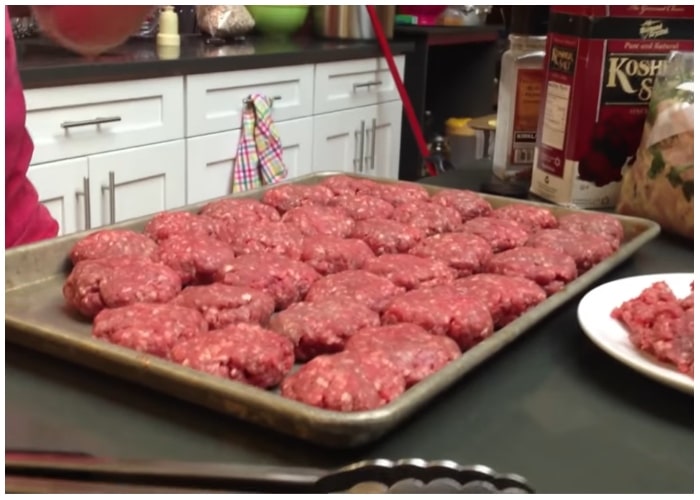 All you need to do is to ground up your meat and mold them into the shape of a pattie. When you've molded them into the shape you feel is okay, just add some salt and pepper and place your patties on the grill to cook.
7.Wood Chips For Flavor
Have you ever tried adding a few wood chips into your coal to create a mixture that burns hotter and brighter? The smoke produced from the burning wood chips is something you might heavily benefit from when you cook your meat on the grill.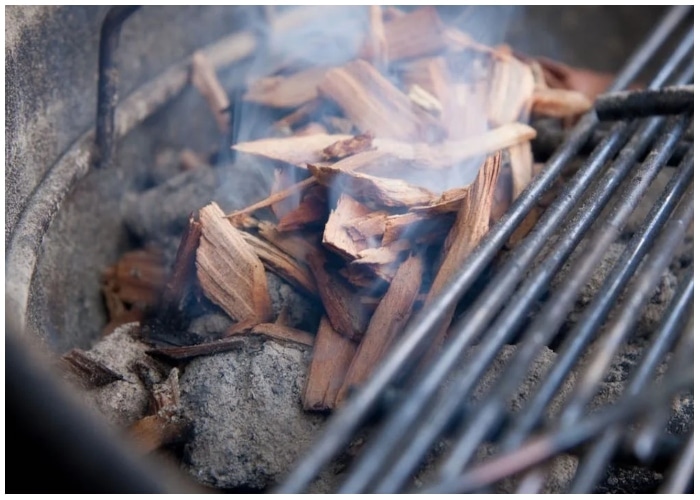 Close the lid of your grill, it will help the smoke infuse with your meat to create a combination of flavors that go well together on your tongue. You should know that the type of wood you use for your chips adds a particular taste, so get the one you like.
8.Retain Some Marinade
Anyone who owns a grill knows that marinating your meat overnight helps it get the best flavor possible and keep it juicy. What you need to do is to keep some of that marinade on the side, as it might be useful for you later on.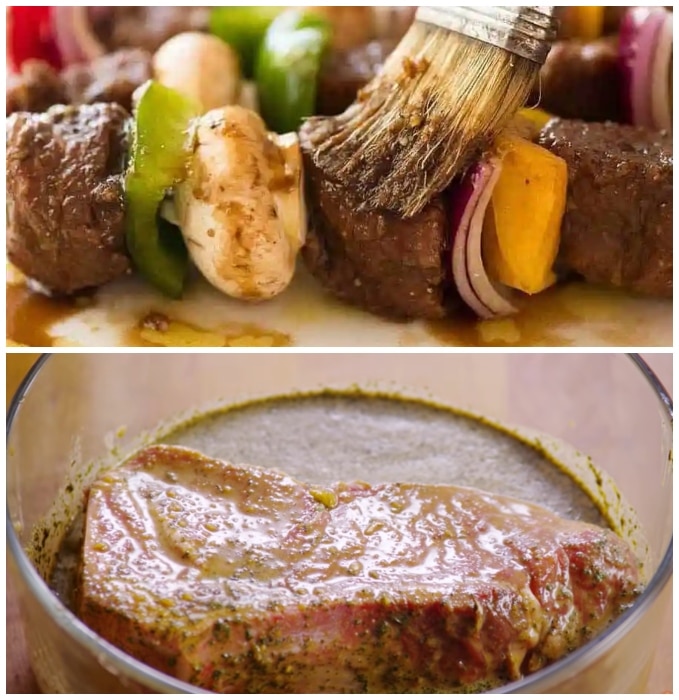 When you're done placing your meat on the grill, slowly add little by little of your marinade to the meat to give it some more flavor. This also prevents your meat from drying out from the heat and the rub.
9.Keeping Your Grill Clean
When you're done BBQ-ing some meat at the end of the day, you'll find that your grill has gathered a lot of grease and dirt from the heat and leftover spices. This is the sign that your grill needs a clean because no one wants to taste leftover oil from your last batch of meat.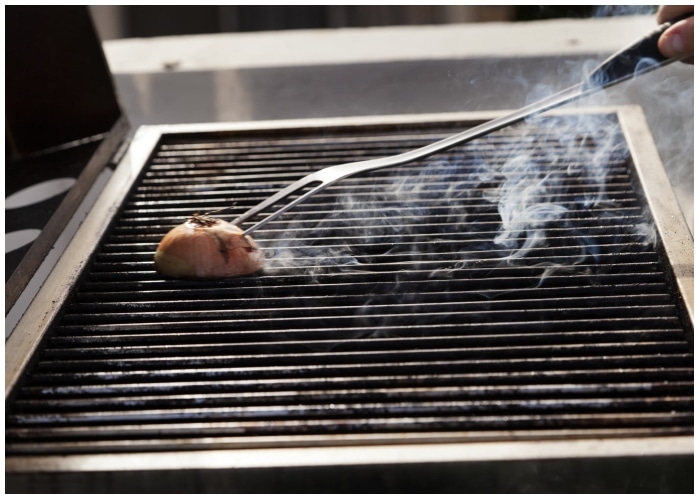 Many people will make the mistake of using a wired brush to scrape off the grease, and while it gets the job done, it scratches the grill. Slice an onion, stick it on a fork and then scrub for better results.
10. Use your thumb to tell if your steak is cooked
The problem with a meat thermometer is that sticking a hole in the flesh may allow the juices from the meat to escape. To ensure their steaks are cooked properly, most experienced cooks use the "finger test."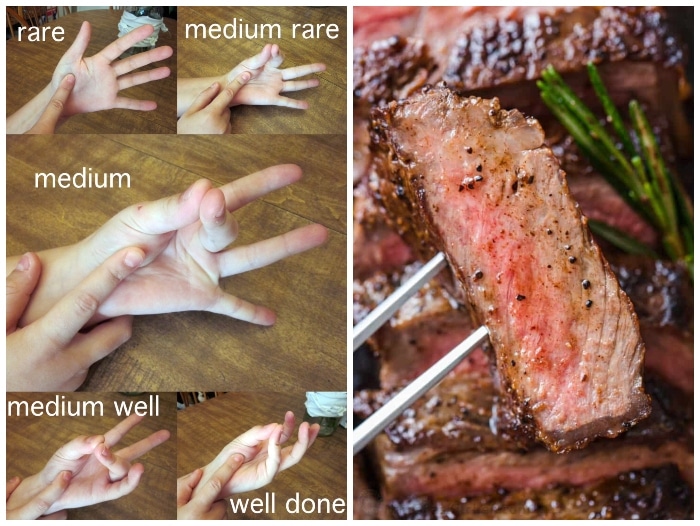 By bringing your index finger and thumb together, you can feel the fleshy part below the thumb. The feeling is similar to that of a rare steak. You will have a medium grip when you do the same thing with your ring and thumb. Similarly, the pinky and thumb are the same, comparable to a perfectly well-done steak.
11.Lump Wood Charcoal
It has been mentioned above that briquettes make a good substitute for coal when you want your meat to be cooked evenly. This might not be preferable to some because the additives give the meat an artificial or chemical taste.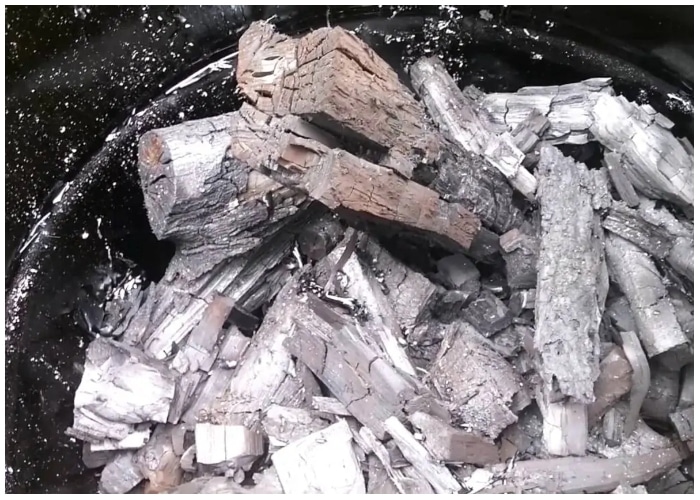 Lump wood charcoal is your best bet when you want to avoid briquettes, as these are like wood chips and charcoal in one. In addition to cooking your meat evenly inside and out, the lump wood charcoal produces smoke akin to chips to enhance the flavors of your meat.
12. Take the Meat off before it's done
Being careful about not overcooking is something that you need to keep in mind when grilling something. This is because you will often see that when you take your meat off the grill because it looks done, it somehow ends up being overcooked.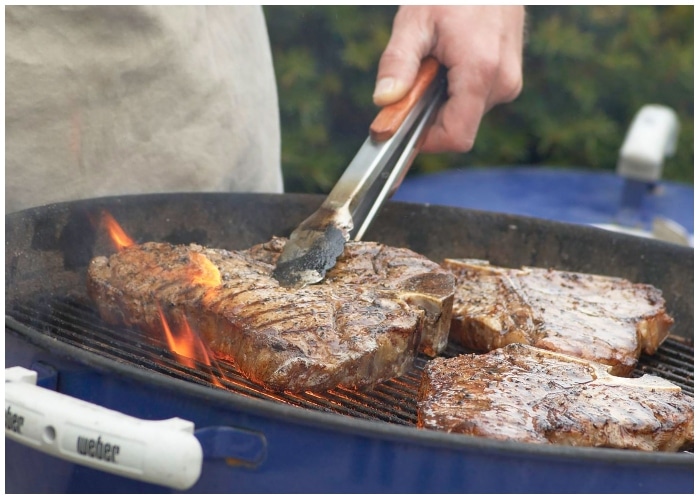 Well, the reason behind it is simple. The heat that is trapped in the meat from the grill and the moisture inside continues to cook the meat even when you take it off the grill. If you take your meat off a few minutes before it looks done, you will end up with meat that is not dry and overcooked.
13. Charcoal Grill, Best Taste
Yeah, you would be right to think that it's a lot easier and more convenient when you grill with gas. However, grilling with gas doesn't allow your food to develop the smoky flavor that you would want from your grilled food.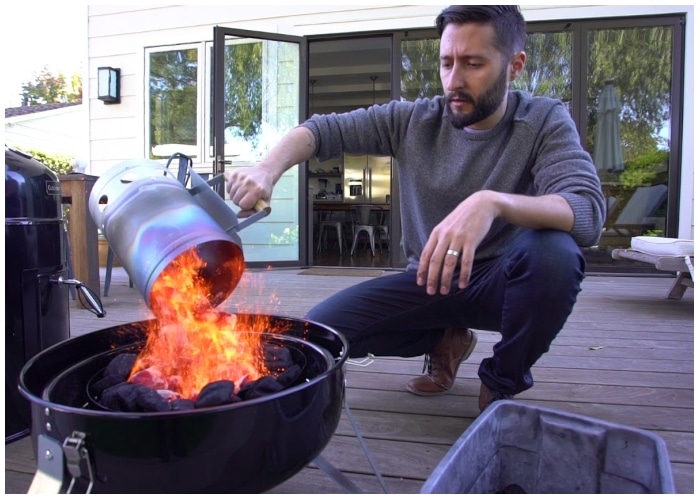 This is why if you want the original smoky barbecue flavor in your food, the only way to go is with a charcoal grill. Even though it might be harder to handle and work with, the result is worth it. So, get your hands on a charcoal grill and give yourself the smoky flavor that everyone wants.
14. Flip Your Meat Just Once
Keep in mind that when you are cooking, you should not flip your meat more than once. Many people flip their meat multiple times to get a good grill on both sides, but this only allows the core of the meat to lose its juices.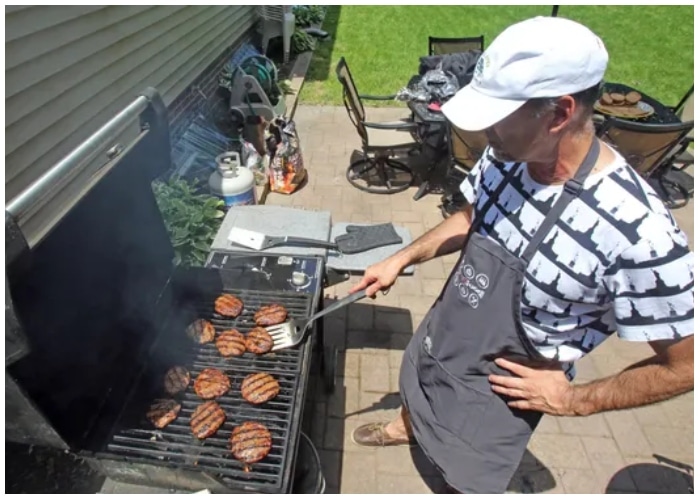 When this happens, not only is the flavor of the meat lost, but it also starts to become somewhat dry. Make sure to flip your meat once. When you have your meat on the grill, let one side cook entirely and then move to the other side. This will allow your meat to retain its juicy, smoky flavor.
15. Use Beer to Marinate
Cooking is all about trying out new things and figuring out what works best for you. If you haven't ever tried marinating your meat with beer, it is high time you do. Research has shown that beer is the most effective way to tenderize your meat.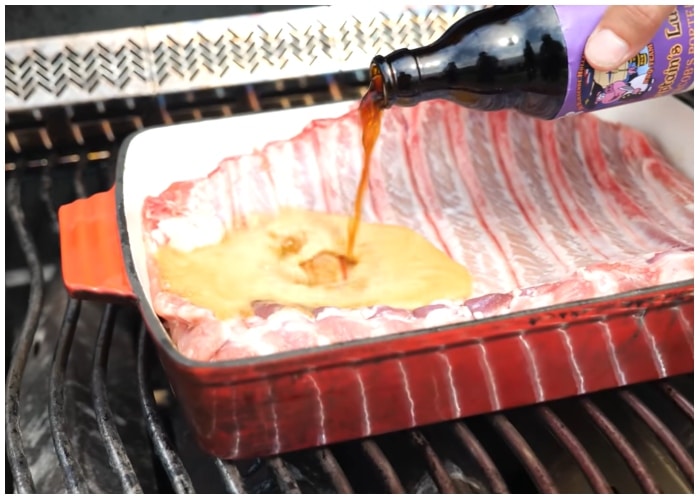 A lot of top chefs are seen using beer to marinate because it also adds a rich flavor of caramel to your meat, and you also have to cook for a shorter period. All you need to do is marinate your meat with the beer for an hour, and you are good to go.
16. Place Ice Cubes on your Meat
This might seem like a crazy idea, but make ice cubes using your beef or your chicken broth and then place it on top of your meat when it's on the grill. This process also allows your meat to stay moist when you are grilling it.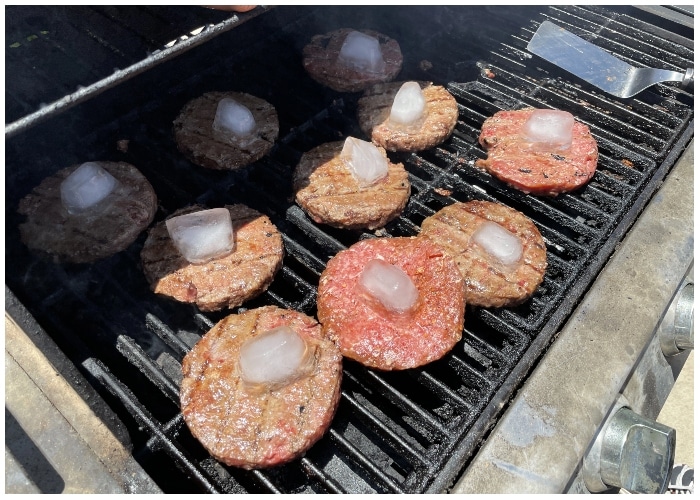 Of course, you do not need to make ice cubes out of your meat broth. You can also use things such as just plain water, water mixed with different spices, or even butter. The main idea of this process is for your meat to retain its moisture and to make better-cooked meat.
17. Perfect Grill Marks
If you have seen cooking shows on TV, you must have seen those beautiful grill marks on the juicy, tender meat. It just makes the meat look so much tastier. Of course, food that looks good does not necessarily taste good as well. However, grill marks do make your food taste good.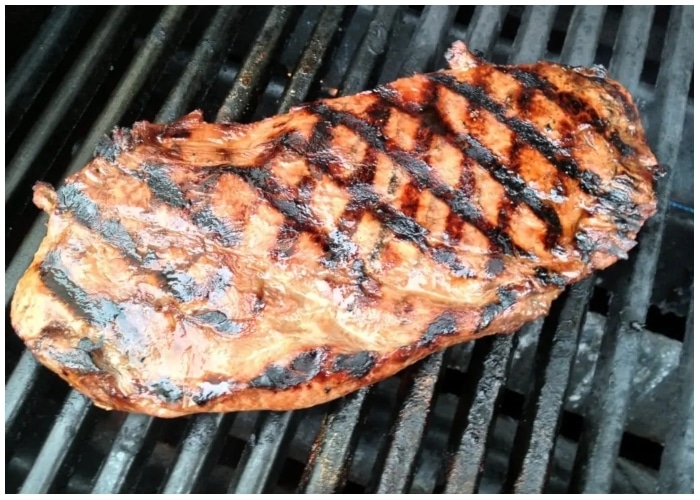 To achieve those perfect marks, all you need to do is place your meat on the grill in a way that one side of the meat points at 10 o'clock, and when you rotate it after a few minutes, make it point at 2 o'clock. Repeat this on the other side.
18. Use Two Skewers Instead
If you don't want your food to be flipping around on the skewer when you have it on the grill, you should start using two skewers to hold your food. Doing this allows you to toss around your food on the grill a lot more easily and also helps to cook it a lot more evenly.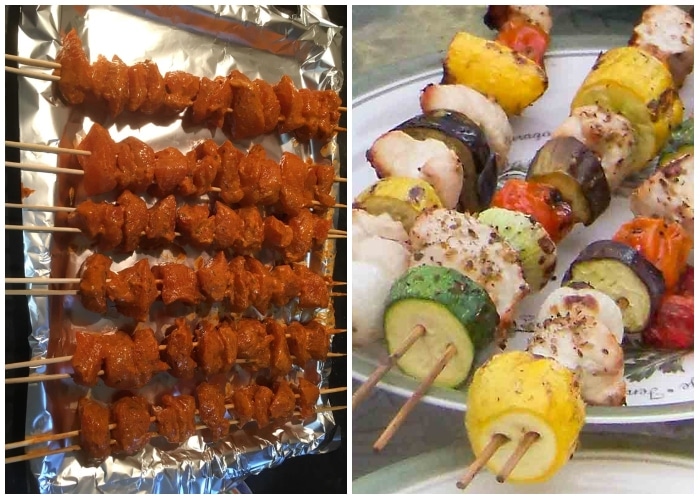 Having a good handle on your food and being able to toss it around to cook it properly will make the result taste a lot better. Moreover, you have meat that doesn't just twist around on the skewer.
19. A Muffin Tin is Enough
When you take a look around your kitchen, there are different containers that are used to store various items. When it is time for you to grill, it can be quite a lot of work to go around and open each container to find the ingredients you need.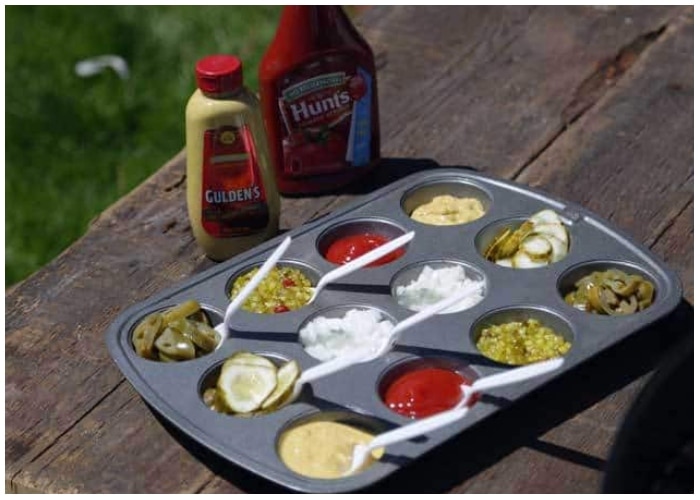 All you need is a muffin tin. Just place all the required ingredients in the muffin tin. It is a good storage idea and helps keep the ingredients organized instead of having different containers and a mess near the grilling station.
20. Defrost Steaks Before Grilling
If you want to cook your meat with the perfect consistency, then the best option for you would be to cook your meat when it is at room temperature. This is why letting your meat defrost before you start to cook is an amazing idea.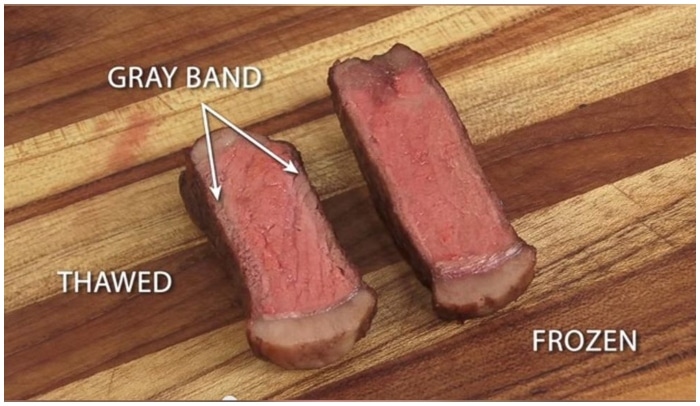 The most optimal time for letting your meat defrost is to keep it out of the refrigerator for at least 20 minutes before you start cooking it. This allows your meat to reach room temperature and reach its optimal consistency.
21. Roast Your Veggies
The best way to enjoy your veggies is to roast them beforehand. All you need to do is just put the veggies over on your stove or the charcoal and let the skin blacken and char a bit over the hot coals.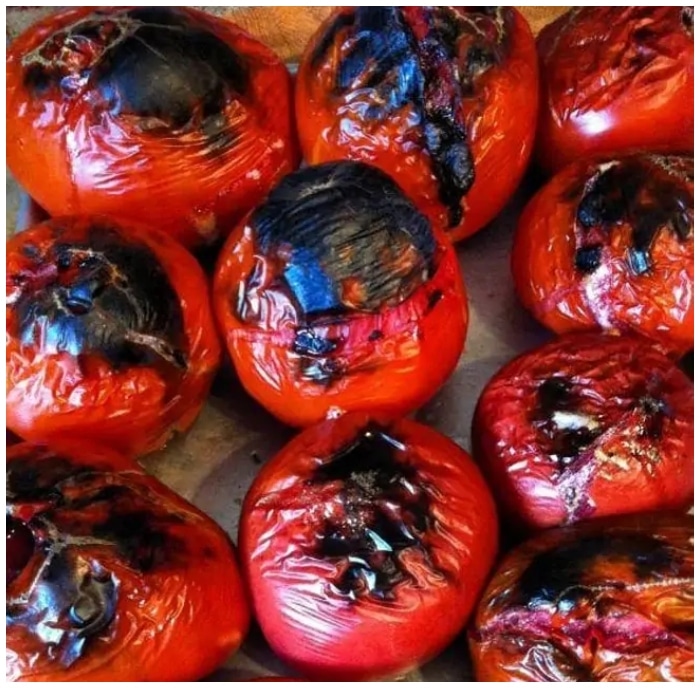 When you do this, you are getting a rich smoky flavor in your veggies that you would not get from just putting them into the oven. Roasting your veggies like this allows it to give you the most authentic taste. You might even start liking your veggies more than your meat after this.
22. How to Check your Propane Level
Many people are unaware that you can check the propane quantity in your tanks and cylinders in just a few steps. And here is how to go about it. First of all, pour a glass of boiling water down both sides of the propane tank or cylinder.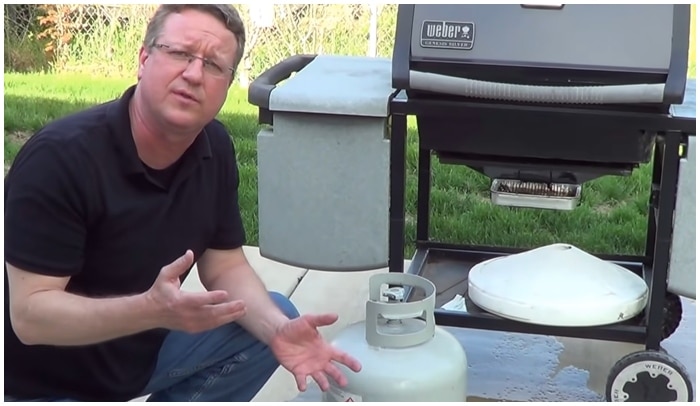 This would cause the surface of the tank to be heated while the base would remain chilly. The temperature gradient between both the heated and cooled portions of the propane tank will allow you to calculate the propane level in the tanks easily.
23. Add Mayo in the Mix
Whenever it concerns animal protein, specifically grilled chicken and beef or even turkey and so on, moisture is a critical aspect. Mayonnaise is a great way to tenderize and moisten grilled meats. Simply incorporate the uncooked meat as well as other seasonings with a dab of mayonnaise. After that, shape it into patties and grill and BBQ it.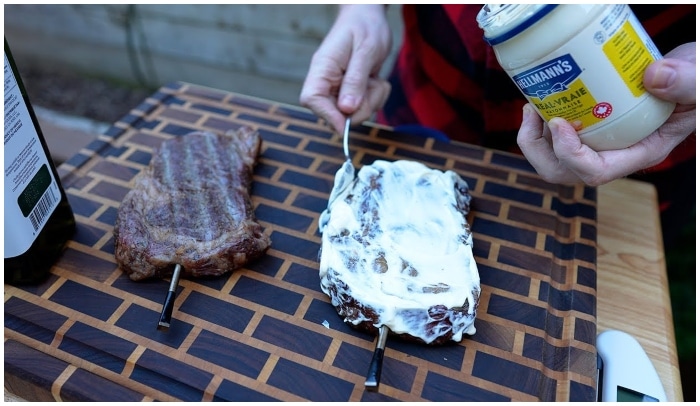 You can be confident that now the meat will stay juicy, tender, and succulent as it grills. If keeping your grill moist is important to you, which it should be, give this simple and quite reasonable hack a shot.
24. Keep Track of Orders Using Condiments
Once you run a diner, answering orders entails cooking meals in a specific manner, whether that involves using more or fewer sauces and garnishes or cooking the meat differently. It is your duty to keep track of everything. What is the best approach to stay on top of these things? Listing every one of these requests on the buns with requested condiments is an excellent method.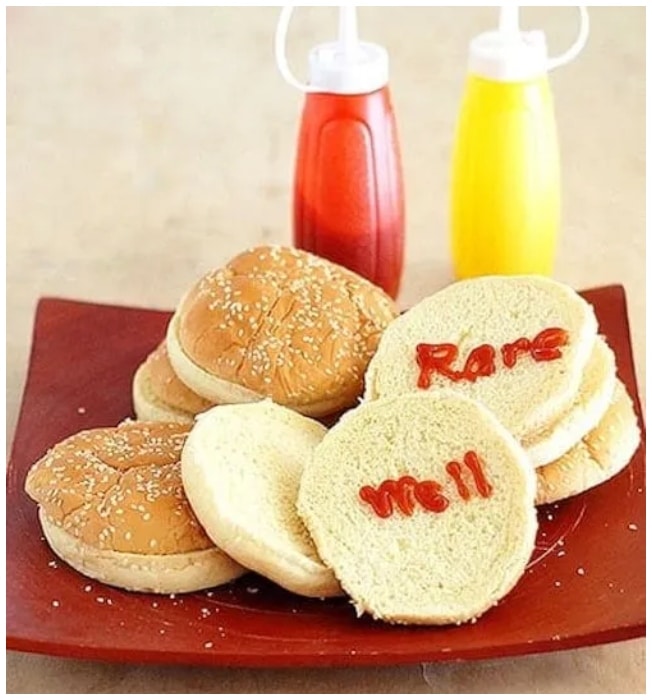 If you're making a lot of hamburgers, for example, simply write "sparsely spiced, medium, good with mustard," and more on the bun. You can be confident you won't make a mistake this way.
25. Keep your Pork Moist and Sweet
Would you like to give a little sweet taste to your pork or meat to make it tastier? Load a spray bottle halfway with apple juice and spritz the meat with it. It could also be used to grill various types of meats and good chunky steaks.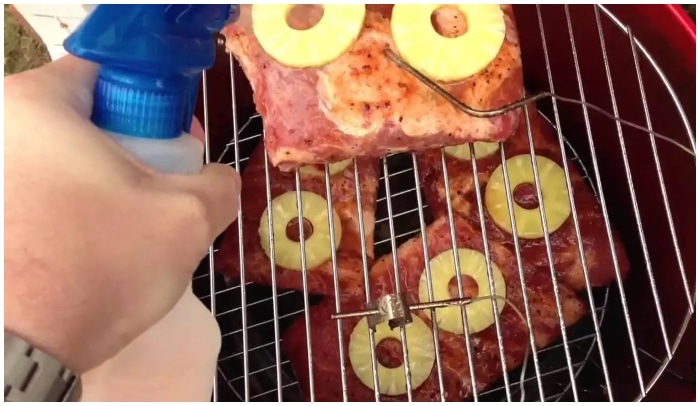 The apple juice adds a sweeter taste and flavor to the meat while keeping it perfectly moist and tender during the grilling process. It improves the flavor of the pork and adds more juice to it as you cut through it. Once you're prepared to start barbecuing, consider adding apple juice.
26. An Easier and Better Method
There is no need to be concerned regarding igniting your coal or briquettes during the beginning of grilling. You might find the following way to be more convenient. Firstly, load an empty egg carton with lighter fuel, then set your charcoal within. Then light the egg carton on fire using a lighter or a match.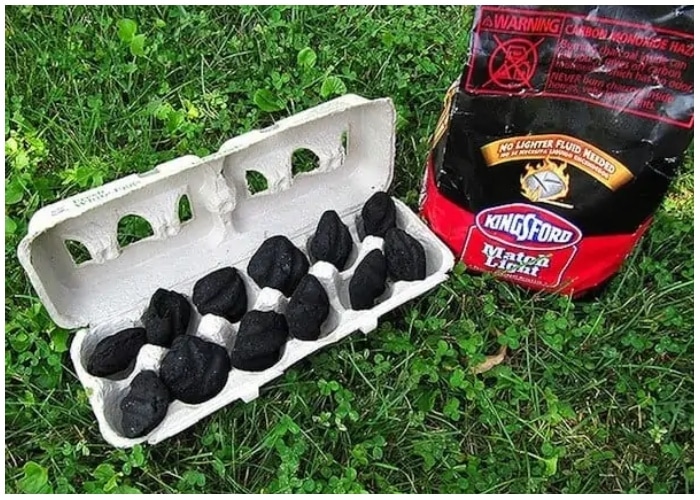 Your coal will light up when the egg carton bursts into flames. This is because the egg cartons act as a source of fuel for the charcoal, allowing it to be heated up quickly. Therefore burning the coals effectively becomes a stress-free procedure.
27. Keep Fish Intact
Fish tends to fall apart and then split into tiny little pieces when cooked on the barbecue. Lemon segments can be used to keep fish filets grilled in position to avoid this. Lemons do a fantastic job of binding the fish steaks next to each other while also directly contributing to flavor.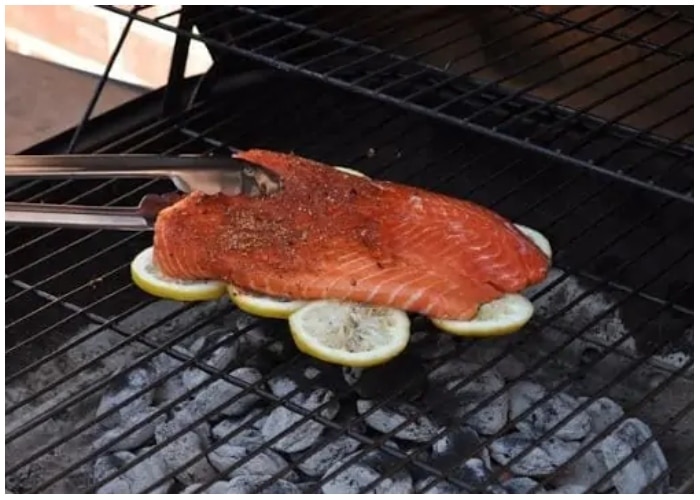 Firstly, arrange a sufficient number of lemons on the barbeque and put your seafood on top of them. Start picking up the lemons and place them just on the opposite surface of the fish as quickly as the fish is ready to be flipped.
28. You Can Use Chips
This particular following grill tip and trick is for you if you dislike the concept of combustible fuel. Like it or not, wooden chips or shavings are a viable substitute for lighter liquids. Burn your wood chips or shavings with a lighter and set them on the charcoal for grilling.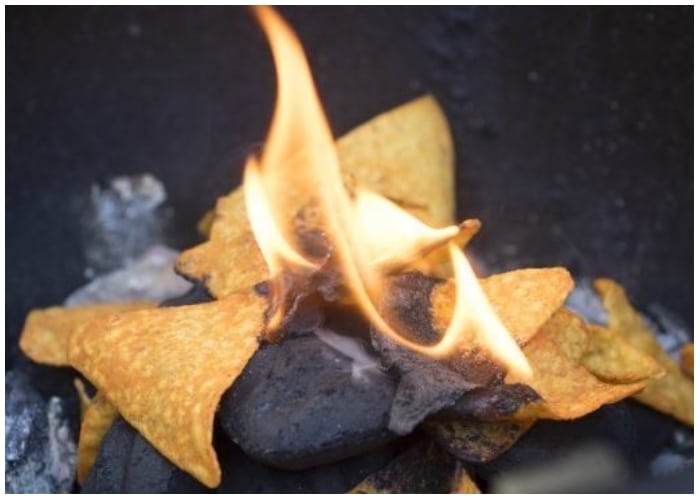 The wood chips will soon light up the charcoal and warm the grill in no moment. This form of coal-burning has the benefit of minimizing the consumption of lighter fuel. Because the chips contain hydrocarbons, they serve as an essential source of fuel for charcoal.
29. Food Warmer
Barbecuing using aluminum foil wrapping paper is a wonderful technique and a cheap hack. The foil allows the meat to absorb spread evenly and thus get grilled uniformly. This makes for a plate of tasty barbecued meat.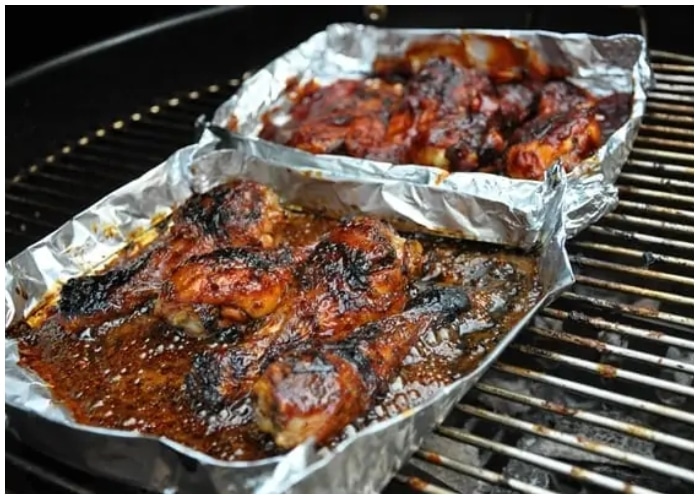 An additional benefit of aluminum foil sheets would be that these retain the heat of the food for a fair amount of time while also locking in moisture, minimizing the meal from drying out. Aluminum foil sheets guarantee that meat is prepared thoroughly and that no component of the dish browns before the first one.
30. Get Fancy with your Hot Dog
All kinds of dishes seem to be getting hyped all around the globe- for instance, this spiral hot dog. The hot dog will roast quickly if you swirl it. If you're curious, here is how you make the spiral incision.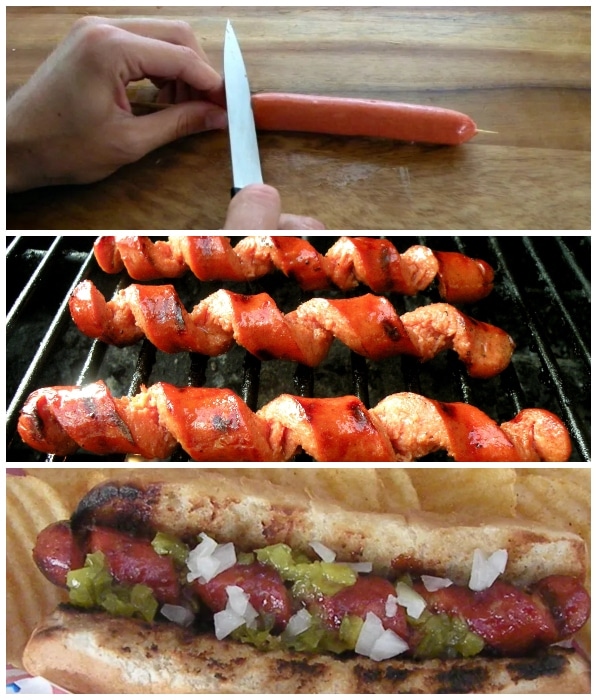 To make a fancy-schmancy hot dog, pierce it and drag a blade along it while spinning it. This spiral cutting not only aids in the cooking of hot dogs but also improves their flavor and juiciness. The only difference is that it is crispier, but all of the sauces adhere to the meat better as a result.
31. Let One Side of the Barbecue Have a Lower Temperature
This hack would save time and give you moist meat every time. Divide your grill into two portions or divisions. Only a half of the grill should be filled with charcoal, whereas the other half should be left untouched. While the remaining half portion of the grill stays cold, utilize the hot zone for grilling.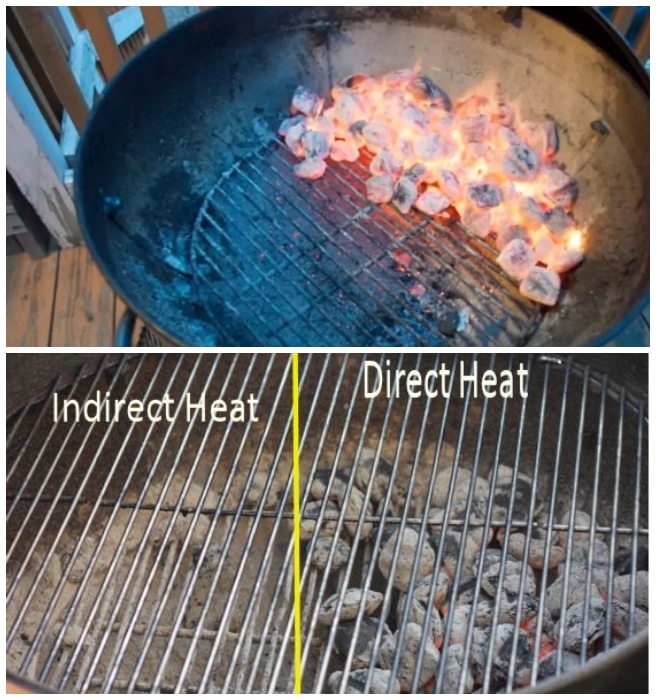 Remove the grilling meat from the hot section and replace that on the cold part two minutes before it can be completed. The heating remains in the center, which will continue to roast the meat for a few more minutes while also allowing it to be juicy.