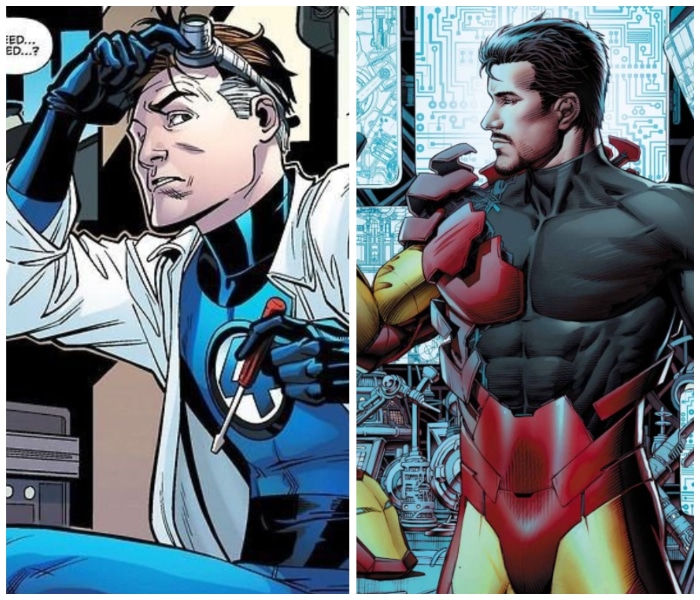 This article was originally published on absolutelyconnected.com and has been republished here with permission.
Some of the characters rely on gross power, while others are blessed with unparalleled brains. You already know about the major minds of the universe, like Tony Stark, Reid Richards, Doctor Octavius ​​and Green Goblin, but there are a lot of unappreciated talents. These are some of the smartest Marvel characters ever to grace the screens and/or comics.
40. Johann Schmidt- Red Skull
Johann Schmidt is known as the long-term archenemy of superhero Captain America – also known as the Red Skull, courtesy of the red skull mask he wears after suffering horrific facial disfigurement post-WWII. He was a proud general during the war and is the true embodiment of chaos, horror, and evil.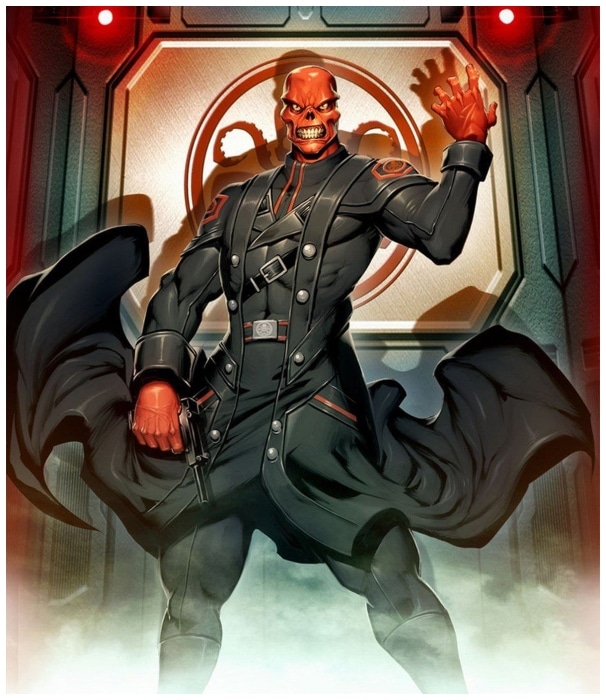 The Red Skull might only have limited formal education, but this fact barely bothers him. Being remarkably sharp, Shmidt is an expert in many fields, including military tactics, politics, engineering, history, counterintelligence, chemistry, physics, philosophy, and psychology. In addition to this, he is also a Strategic Genius and a brilliant organizer and planner.
39. Loki
Loki, also known as the Asgardian 'God of Mischief,' is the adoptive son and brother of Odin and Thor, respectively. Loki is one of the Marvel Universe's greatest villains, who is known to switch sides every once in a while, making him an antihero as well. Loki might not know much about science, but he is smarter than anyone he comes across.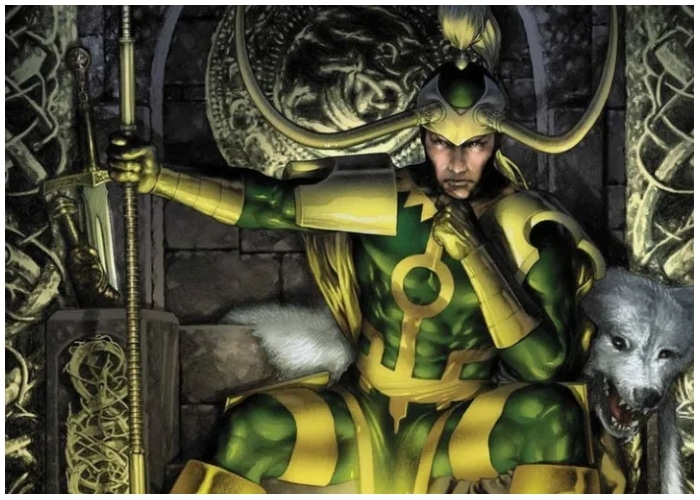 Courtesy of his keen mind and expansive knowledge of magic, Loki is smarter than his foes in many ways. In fact, most of his power and intelligence comes from the ability to trick anyone who comes his way.
38. Kingpin
We have seen many intelligent characters because of their scientific genius. However, in the case of Wilson Fisk, also known as the Kingpin of Crime, his genius comes from being street smart. So, it is no surprise that he built an entire empire out of nothing but his brains and will.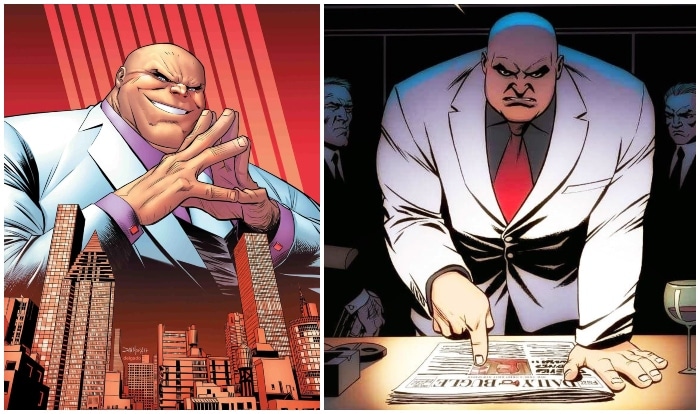 The Kingpin was a fat kid without any friends who feared everything. As an adult, he used these memories not to fear again. He built his empire to control assassins and villains without ever getting caught. His nickname Kingpin was first used to mock him but later stayed.
37. Jackal
Miles Warren was a professor of biochemistry and studied genetics. While teaching at the university, Miles fell in love with one of his students, Gwen Stacy. Unfortunately, Gwen, the girlfriend of Spider-Man or Peter Parker, was killed by the Green Goblin. Jackal blamed Peter Parker for her death and decided to try his hand out at different methods of cloning.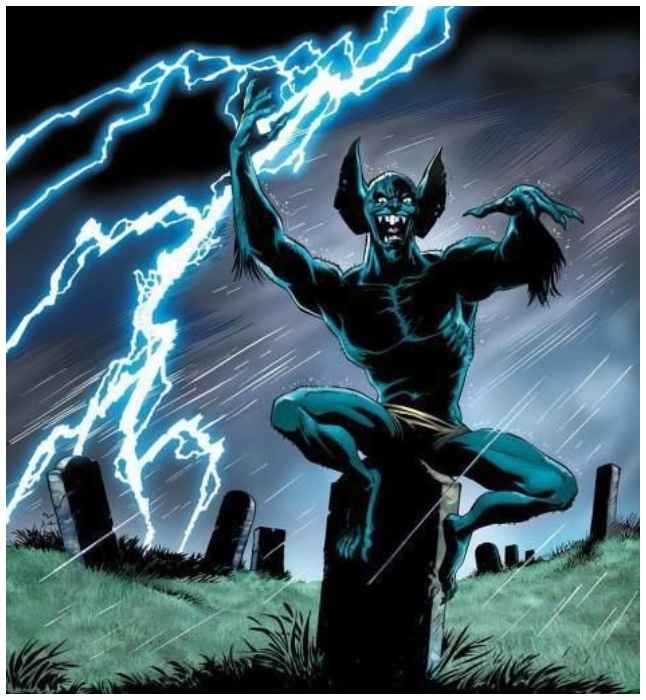 Jackal can easily be blamed for the worst moment in Peter Parker's life. He created clones of Peter Parker and Gwen Stacy and was responsible for creating Ben Reilly. Reilly believed he was Spiderman and was later known as the Scarlet Spider.
36. Kang the conqueror
We wonder what the future would look like. For Kang the conqueror Nathaniel Richards, it was much different. He wanted to go back to the past. This is what happened when he time-traveled from the 30th century to conquer Earth. This would pretty much give him the advantage of being a god in this universe and not just a normal person.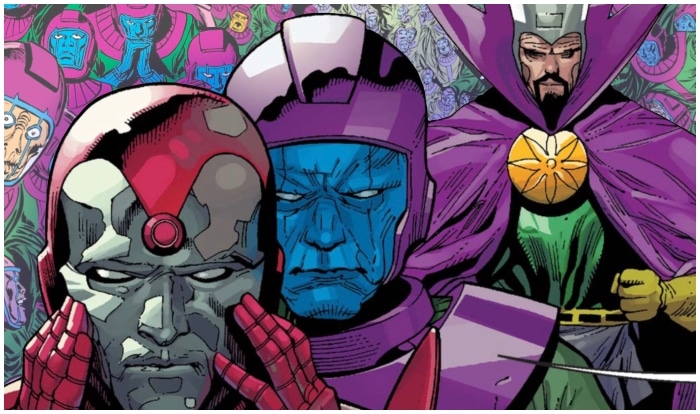 To make this possible, Kang even brought his own things to conquer the world. He would also send people back to where they were from – like how he sent Captain America back to the 40s, where he was originally from.
35. Dr. Curtis Connors
Dr. Curtis "Curt" Connors is a gifted surgeon and has two doctorates in biology and biochemistry. After enlisting in the U.S. Army, Curt was injured and had to amputate his right arm. Much like Micheal Morbius, who had a blood disease, Connors wanted to create a serum to grow back limbs.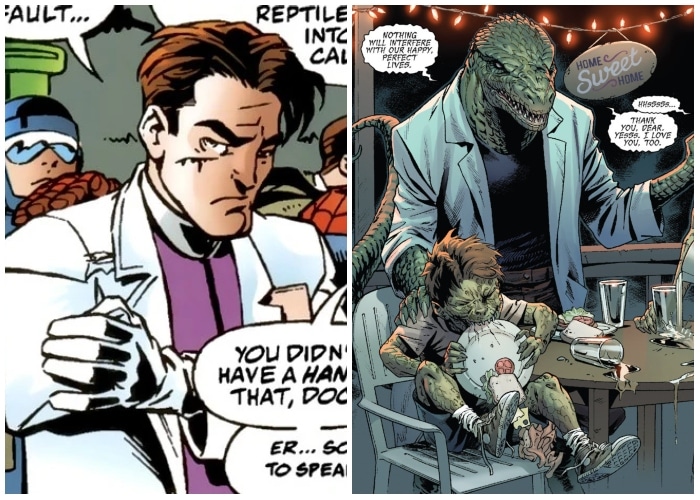 Connors creates a serum using DNA from reptiles who have the natural ability to regenerate limbs. He uses himself as the first test subject, and his arm grows back. However, the serum mixes and alters Connors's DNA, turning him into a vicious lizard.
34. Dr. Strange
Doctor Stephen Strange is probably one of the smartest Marvel characters. With an M.D. in neurosurgery, Strange was well on his way to being considered an expert in this field. Despite losing the ability to operate after a car accident, Strange is still in practice and guides and consults less skilled surgeons.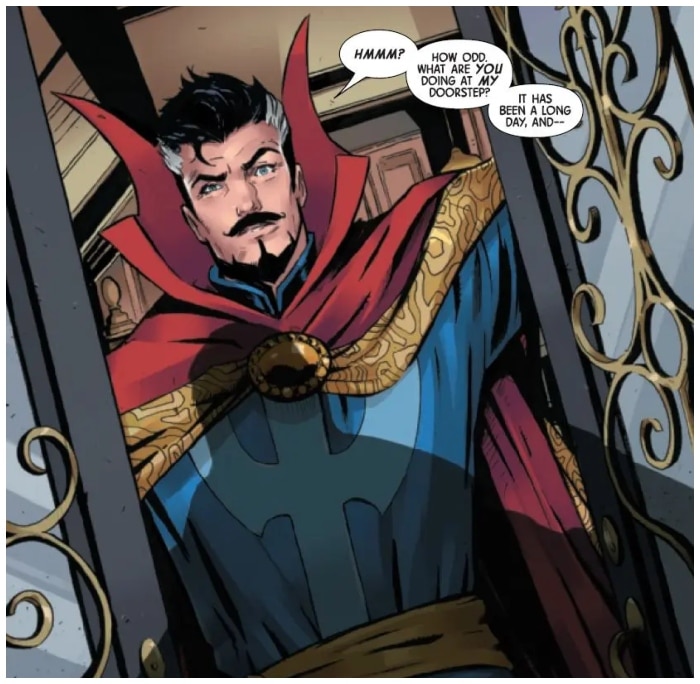 After his crash, while searching for healing, Strange came across the Ancient One, the Sorcerer Supreme. Becoming his student, Strange masters the martial arts and acquires mystical objects. He serves as the Sorcerer Supreme and protects the Earth against mystical and magical threats along with his friend and valet Wong.
33. Moira Mactaggert
X-Men fans would recognize Moira Mactaggert for not only her beauty but her incredible skills. This geneticist was the highest authority in her department, with her field of specialization being the study of superhumanly powerful mutants. Moira also received the Nobel Prize for her contributions to this field.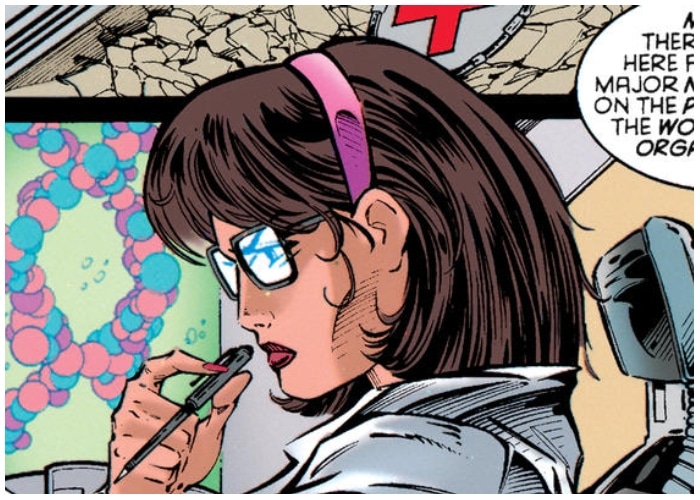 Mactaggert faced difficulties when she had to treat Legion, Xavier's son, who was suffering from an extreme case of multiple personality disorder. Professor X acknowledged her vast knowledge after getting first-hand experience of her dealing with complex mutations. After her death, Xavier rebuilt the mutant society of Genosha, keeping her in mind.
32. She-Hulk
Going by She-Hulk, Jennifer Walters is the smartest female Marvel character. She is Bruce Banner's cousin, which made her the She-Hulk in the first place. After an emergency blood transfusion was conducted to save her life, Walters gains the powers of Hulk.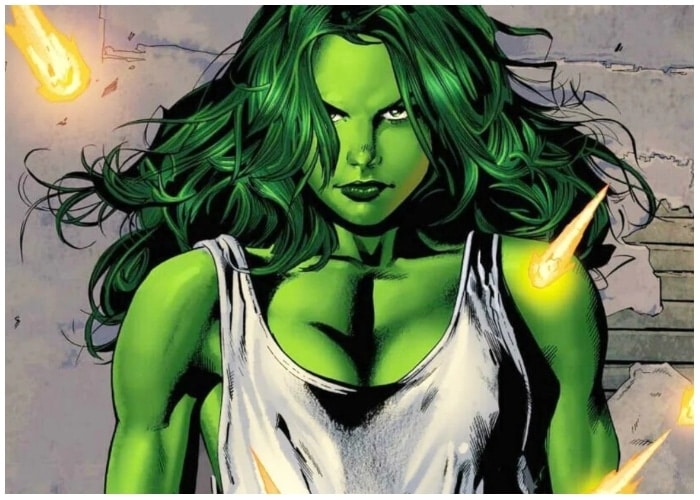 However, unlike her cousin, Walters is able to retain her intelligence and personality in her Hulk presence. Apart from her superhuman strength, she is also a talented attorney. Over time, She-Hulk gains recognition as one of the best defense lawyers in the MCU. She was incredibly resourceful during the Civil War.
31. Kitty Pryde
The "School of Gifted Youngsters" also housed mutants who learned to use their brain to an infinite standard. Kitty Pryde, who also went by Shadowcat, was exceptionally gifted in computer science. She was lightning-fast when it came to programming and quickly rose to fame as the best female hacker in the Marvel universe.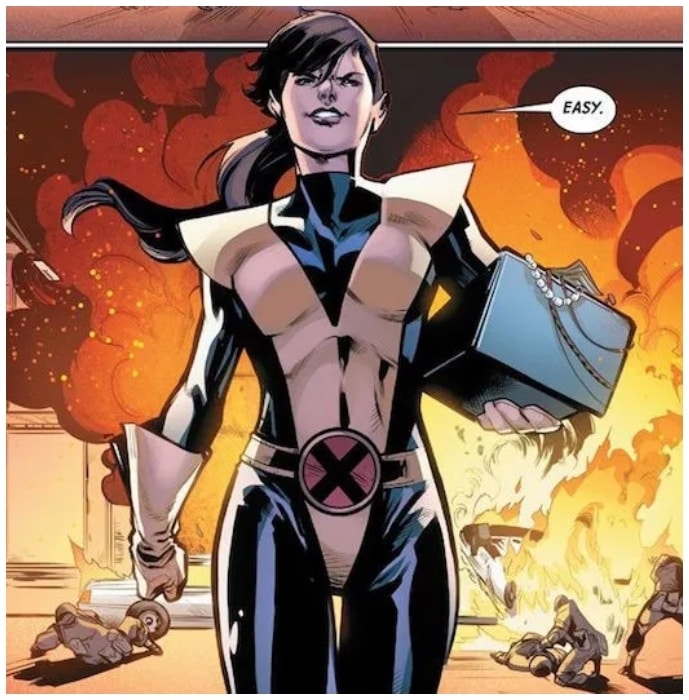 Fans also love Kitty for her powers to phase through technology and organic objects. Considering her super-genius ability and mutant powers, Shadowcat would be a force to be reckoned with for any enemy. Apart from that, she was skilled in multiple languages.
30. Blue Marvel
Before becoming Blue Marvel, Adam Bernard Brashear was an ex-Marine Corps. He is popularly referred to as the fastest Marvel superhero. In an attempt to harness antimatter, Adam gained superhuman abilities when the experiment went wrong and exploded. He swore to use his powers to fight crime.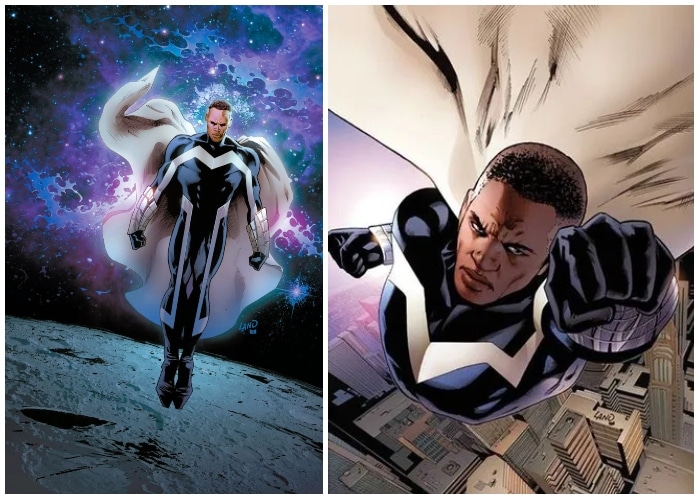 Minus the superpowers, Adam is a brilliant individual who is adept in theoretical physics; he has a Ph.D. in that subject. Blue Marvel tends to rely more on his scientific skills than artificial superpowers to protect civilization from cosmic-level threats. As an Ultimate, Blue Marvel was dedicated to solving the most important problems of the Universe.
29. Red Ghost
Red Ghost might be the creepiest supervillain of all time. He walks around with an armada of Super-Apes created by him. The interesting thing about Ivan Kragoff or the Red Ghost is that he also trained primates, a species of apes/monkeys. Ivan had a Ph.D. in radiology along with an in-depth understanding of communist and socialist theories.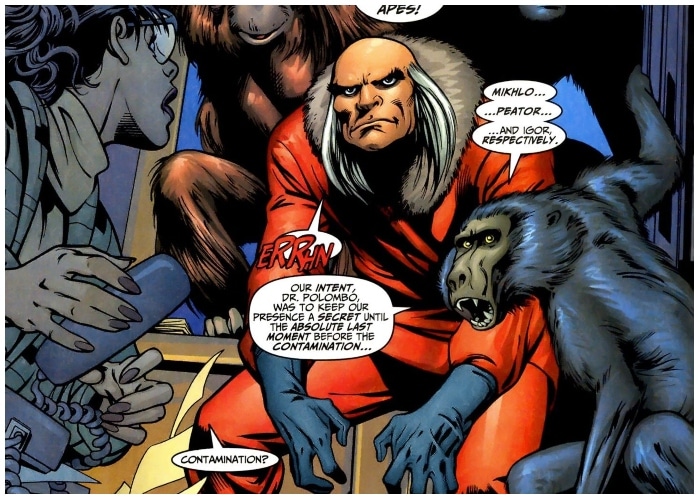 His specialties lay in engineering, genetics, rocketry, robotics, communications, hypnotism, and physics. Red Ghost was seen squaring up the Fantastic Four, Spider-Man, Iron Man, and more. Over his supervillain career, he created a bunch of weapons and force-field devices.
28. Magneto
The X-Men's most notable anti-hero, Magneto, first appeared on the pages of The X-Men #1 in 1963. Magneto is regarded as one of the strongest mutants ever to exist and gained his name thanks to his power over magnetic fields. Apart from his unique mutant skills, Magneto is shown to be adept in many other areas such as particle physics and genetic manipulation.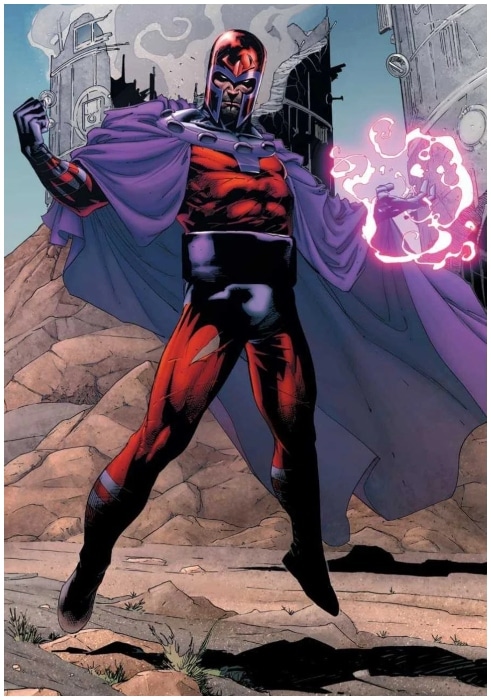 He designed space stations, advanced weapons, artificial earthquake generators, powerful humanoid lifeforms, and machines to block mutant powers. One thing he learned by himself is reading other people's microexpressions to decipher how they feel.
27. Nadia Pym
Given how smart Henry Pym is (one of the world's smartest people), fans could already tell that his daughter would be no less. Nadia Pym was raised by a black ops unit named the Red Room in Russia. The unit also trained famous names like the Black Widow and the Winter Soldier. Pym, however, ended up under the wing of Winter Soldier.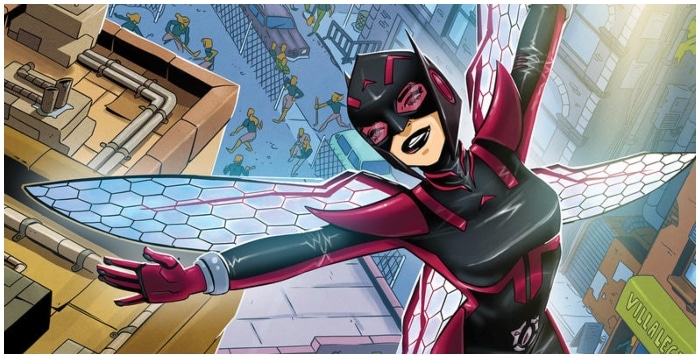 According to the Red Room, Nadia's intelligence was a gift of genes. She is an excellent addition to the Avengers and once protected Vision from turning superthermal.
26. Xiaoyi Chen (ISO)
Xiaoyi Chen also goes by the ISO and is an inhuman genius created by Ryan Stegman and Charles Soule. She entered the Marvel world in 2014. She was an expert in mechanics, and she soon learned to use her skills to help the famous mutant of X-Men, Hank McCoy, aka Beast. Chen was acclaimed by both the Beast and Inhuman Queen Medusa for her remarkable work to come up with a remedy for M-Pox.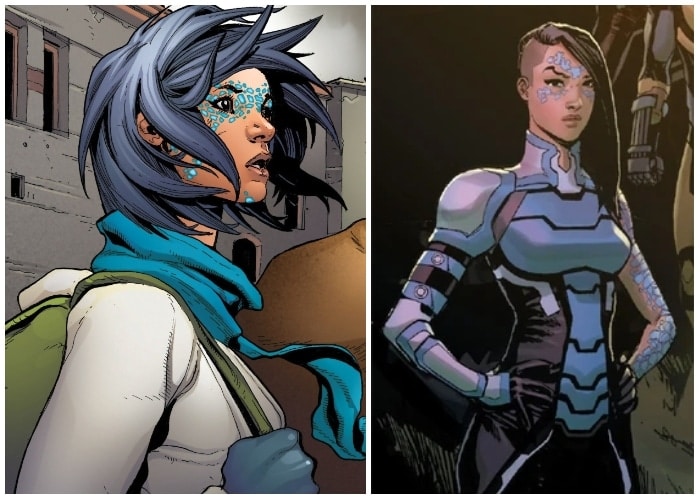 Terrigen Mists bestowed pressure manipulation powers on Xiaoyi Chen. Once military units got to know about her gift, they wanted to weaponize it.
25. Green Goblin
Norman Osborn is the OG arch-nemesis of your friendly neighborhood Spiderman. The Green Goblin appeared on the pages of the Amazing Spider-Man #14 more around five decades ago, in 1964. The head of Oscorp Company, Osborn was always smart. But it wasn't until his cells were infused with Goblin Formula that he learned how to use those smarts for all the wrong reasons.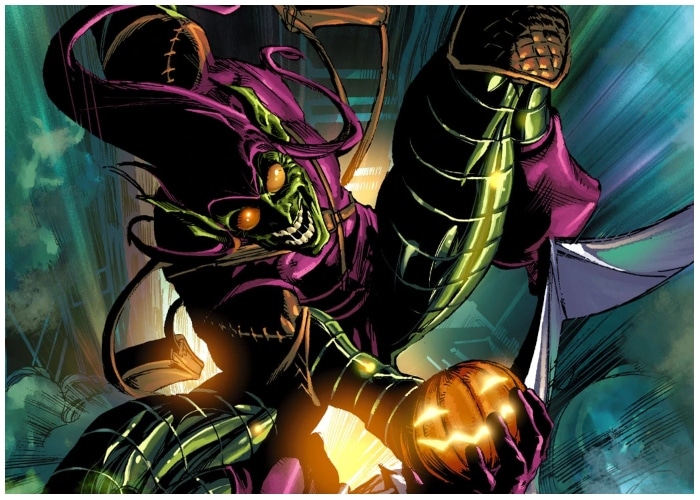 His skills in robotics, genetics, physics, engineering, mathematics, and applied chemistry helped him give Spider-Man a worthy competition each time. Just look at those pesky Pumpkin bombs! Plus, Norman could hack into sophisticated systems.
24. Arnim Zola
Who can forget Dr. Arnim Zola? You may better know him as Scientist Supreme – the child prodigy that went rogue. When it comes to the brain, MCU's Scientist Supreme owns all the traits of his comic counterparts. He created the equipment that harnessed the powers of the Tesseract in Captain America: The First Avengers.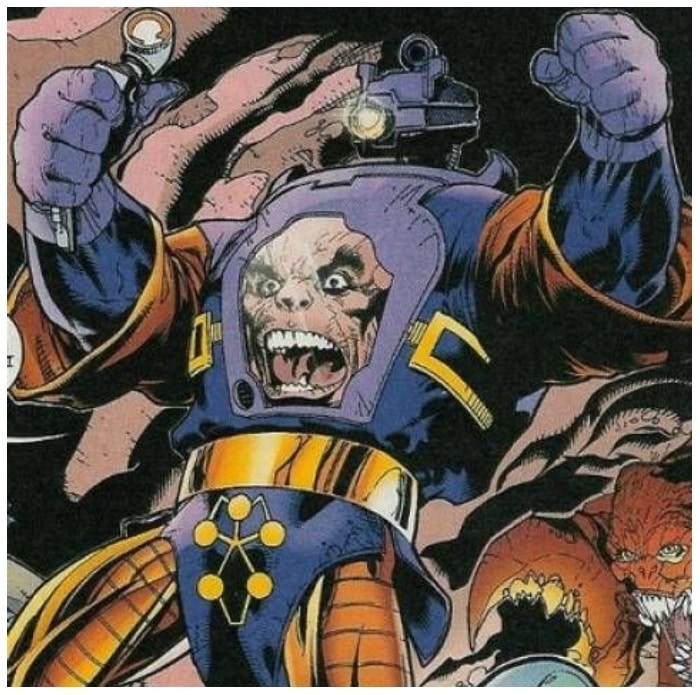 In the comics, Zola is noted for his significant contributions to genetic engineering. As he doesn't possess superpowers like most others on the list, his scientific mindset became his biggest asset, along with his grip on cloning, neuroscience, and genetics.
23. Ironheart
Riri Williams, aka Ironheart, is a tech prodigy who was bestowed with genius intellect when she was five. Hence, she was ultimately accepted into a top university, MIT, when she was just 15. Fans get to meet Riri in Invincible Iron Man Vol. 3 #7. Riri stole hearts with her witty character, designing a suit for herself from scraps. She used an old Iron Man Mark 42 armor and relied on her reverse engineering skills.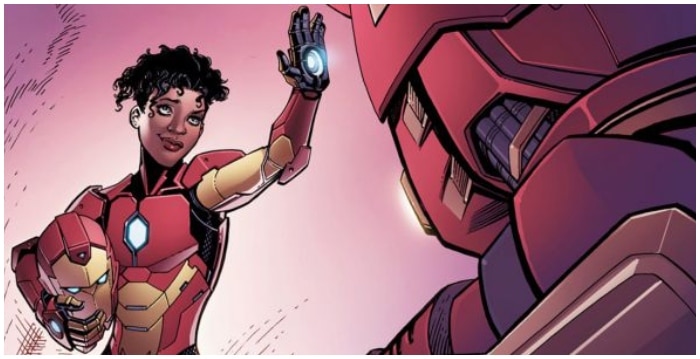 With her skilled engineering and inventing skills, Riri took on the role of a superheroine. Her final suit, Ironheart, made her powerful enough to defeat Rhino in one punch.
22. M.O.D.O.K.
M.O.D.O.K. stands for Mental/Mobile/Mechanized Organism Designed Only for Killing, and he appeared for the first time in Tales of Suspense #93. 75% of his body is his head. Thus we can already tell what's the biggest asset assisting him on his journey of carnage.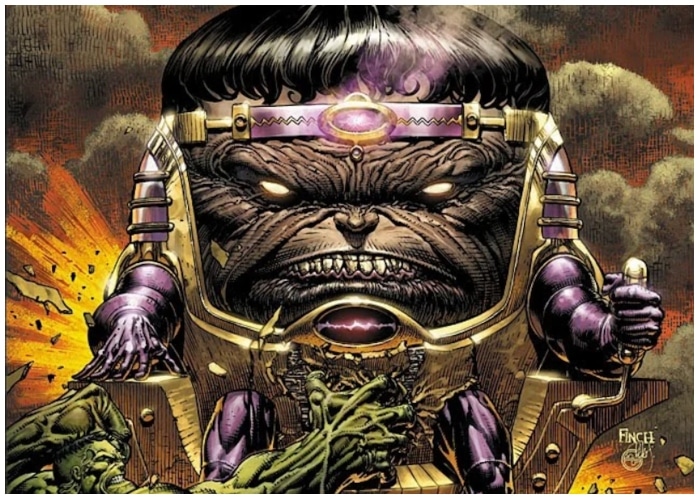 In order to make the Cosmic Cube, George underwent a mutagenic procedure which ultimately turned him into a super-intelligent creature. At the start, the process was meant for computers exclusively, named MODOC. George decided to go against his superior and pursued the powers of M.O.D.O.K.
21. Shuri
The moment fans saw her as Wakanda's astute scientist, fans have been wondering whether Shuri is the smartest female in Marvel. First to appear in Black Panther Vol 4 #2, the brilliant mind going by the name Shuri is T'Challa's sister.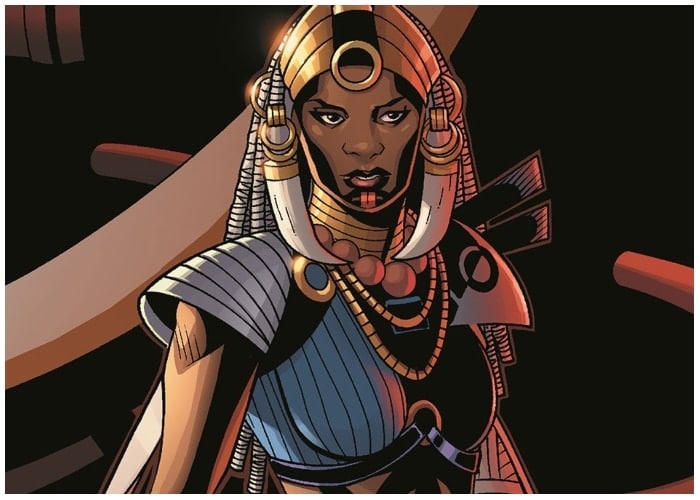 As her brother is one of the eight smartest Marvel characters, the path to be a genius was already set up. Unlike the comic version, the MCU's Shuri is intelligent, rational, and possesses knowledge on a wide range of topics like advanced science. She was able to usher Wakanda into a technological revolution at an extremely young age.
20. Spider-Man
Regardless of how many Spider-Mans swing around the city, the only one who can make his own web-shooter is the web-slinger himself. Peter Parker first appealed to the fans in Amazing Fantasy #15 and became an instant hit. With his IQ of 250, Peter is acknowledged as one of the most intelligent men in the world, alongside brilliant minds like Hank Pym and Reed Richards. In fact, Reed Richards had the same IQ as Parker when he was his age.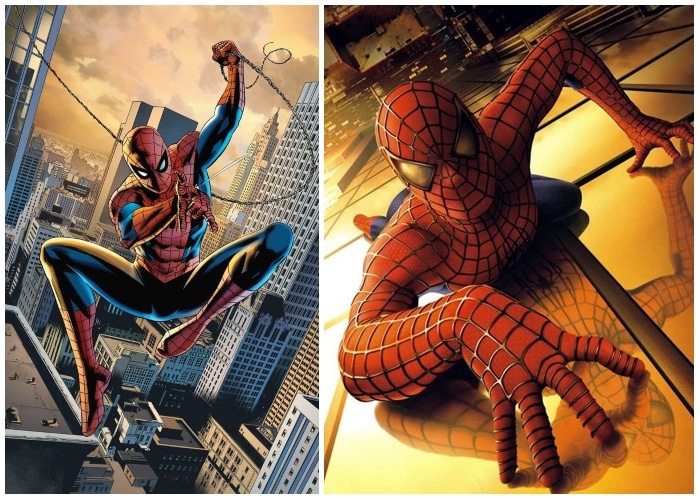 In both the movies and the comics, Parker's genius impresses Tony Stark when the teen hacks into the Stark System.
19. Thanos
According to a fan theory, Thanos was trying to do a good job when he wanted to wipe out half the human population. He had the bigger picture in mind: Humans aren't the best for Mother Nature. This goes to show how Thanos is more than what meets the eye. He had a very valid reason. In an attempt to get on Mistress Death's good side, he became the greatest rival of the Avengers, starting the Civil War.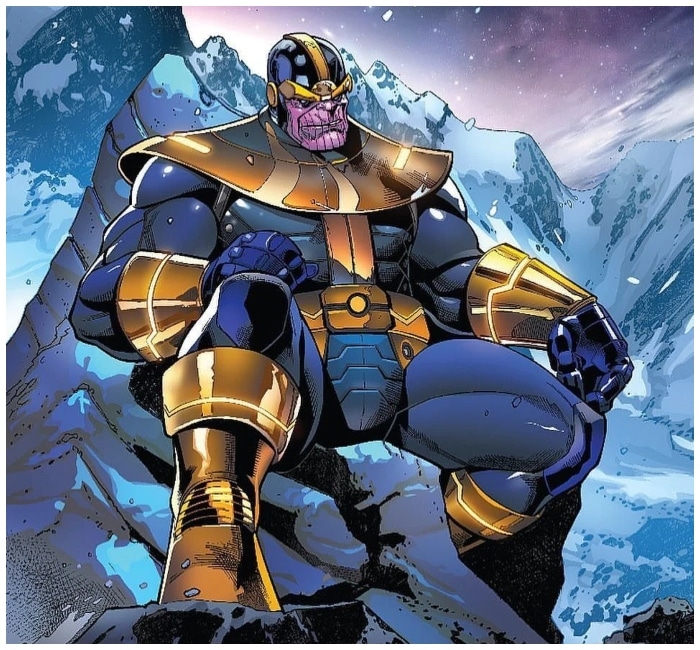 In his race, Mad Titan was recognized for being a genius. He was granted a long life, allowing him to polish his skills and become a powerful force in the Universe.
18. Charles Xavier
Many of the greatest supervillains in the Marvel universe are some of the smartest characters as well. This shows that having a sharp mind isn't enough to be a hero; you must know how to control it. Professor X, aka Charles Xavier, has trained and taught numerous mutants to use their gifts for good rather than being a threat to humanity. Even from his childhood, Charles was known to possess superhuman brilliance.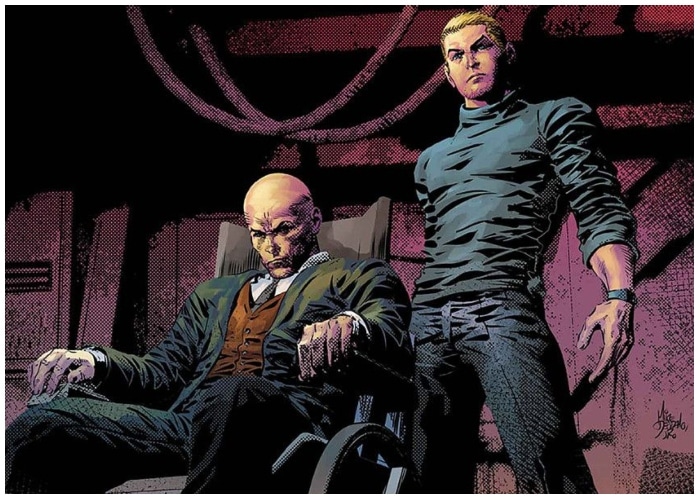 Due to his powerful telepathic ability, he was said to have a super potent brain. Although Professor X isn't as smart as some of the other Marvel characters, he possesses considerable knowledge in the field of mutation, psionics, genetics, and other life sciences.
17. Doctor Octopus
Who cares if Dr. Otto Octavius isn't an official part of the top eight smartest people on Earth? He is one of Marvel's most iconic supervillains who continues to rule fans' hearts with his rich backstory and powerful presence.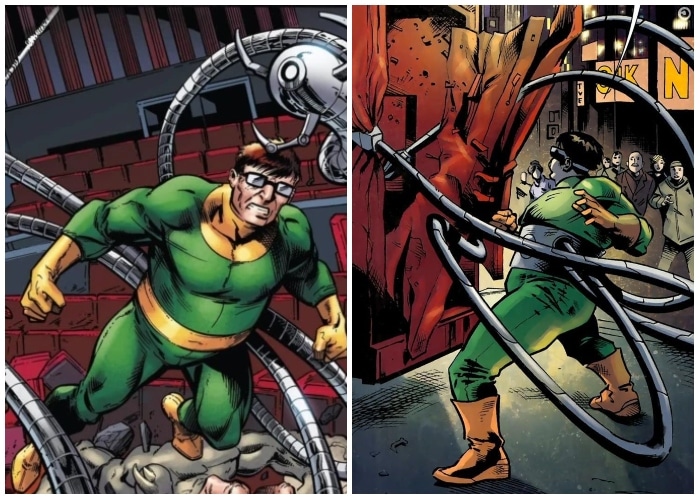 In the movies and comics alike, Doc Ock is titled as a scientific genius who holds a great understanding of atomic physics and nuclear science. He even has a Ph.D. in the latter. Sometimes, even people like Reed Richards, who could arguably be the smartest superhero of Marvel, required his assistance. His four robotic arms grant him physical leverage as well.
16. Maximus The Mad
Not all villains are equal parts brain and brawn, but Maximus The Mad indeed is. Brother of Black Bolt and Enemy of the Inhuman Royal Family, Maximus holds unbelievable intelligence. He was created by Jack Kirby and Stan Lee and entered the Marvel universe in Fantastic Four #47. Although he was naturally gifted as a child, Terragenesis amplified his powers and made him stronger than ever.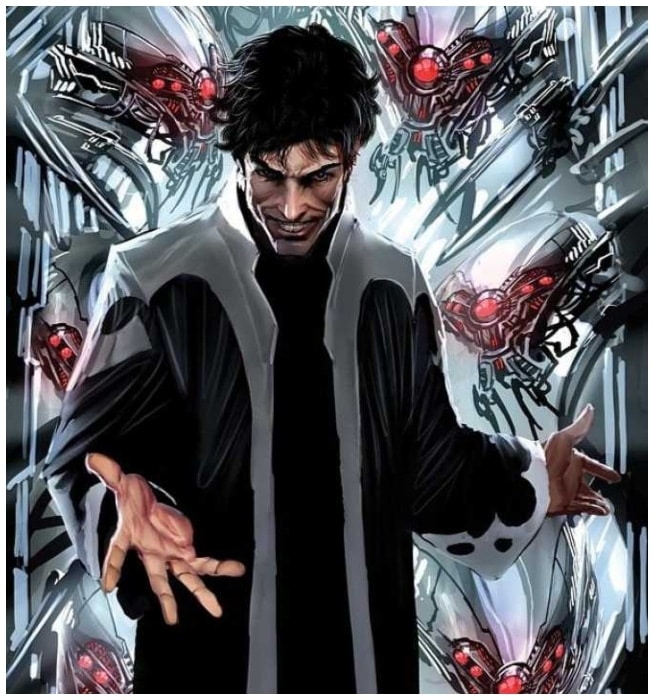 Maximus also has a great understanding of topics such as physics, mechanics, and biology. Pair his mind-controlling skills with his knack for making destructive gadgets, and he lives up to his name.
15. Prodigy
The title of Smartest Prodigy ever was passed on from Reed Richards to David Alleyne, and thus, the name Prodigy was popularized. David, aka Prodigy, is a part of New Mutants and possesses innate mutant skills to replicate the powers of others around him. He is sharp as a tack, mighty, and knows how to outsmart anyone in the room.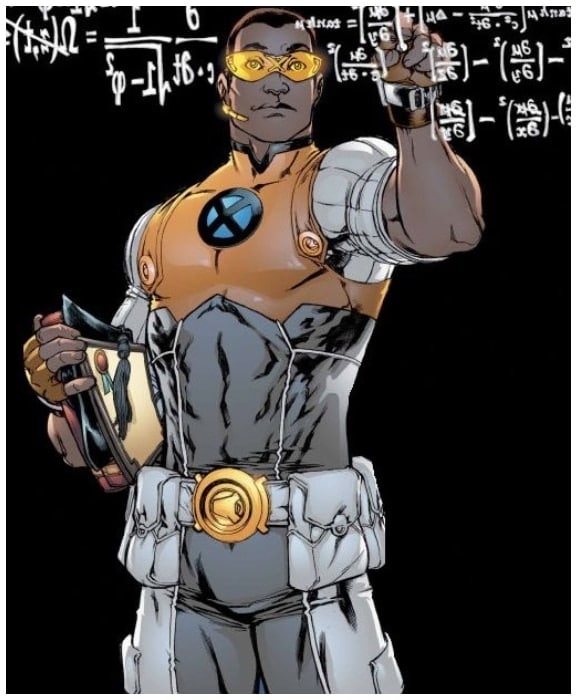 Although he always had these powers inside him, it took a while of manifestation to bring everything out in full glory. Prodigy was able to complete all college courses in his teenage years.
14. Mister Sinister
One of X-Men's infamous antagonists, Mister Sinister, appeared for the first time in Uncanny X-Men #221. He is a genetically mutated superhuman with developed mental and physical attributes. Mister Sinister's real name is Nathaniel Essex.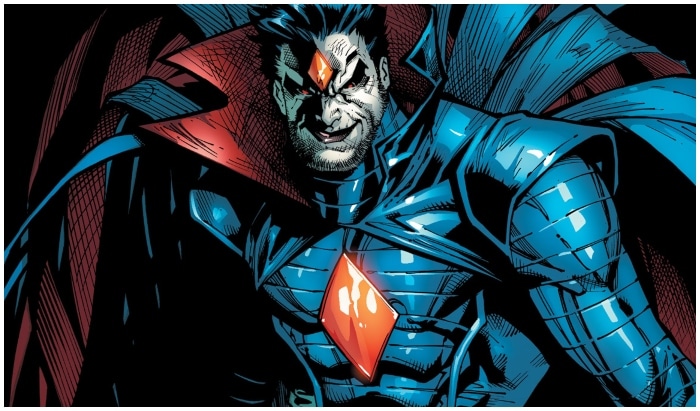 The mind-controlling genius holds expertise in multiple scientific fields like cloning, biology, physics, genetics, and engineering. Although he isn't officially listed as one of the top eight minds on Earth, experts have deduced that his intelligence can be compared to Doctor Doom and Reed Richards. Thanks to his long life span, the supervillain was able to gain vast knowledge in many fields, becoming a formidable force. He is a skilled inventor and vile villain.
13. The Leader
The Leader appeared as one of the Hulk's rivals in Tales to Astonish #62. Samuel Sterns, aka The Leader, was stuck to deal with the repercussions of a Gamma radiation spill like Bruce Banner. However, unlike the Hulk, the events change his mindset, and he takes on a different outlook on life. The accident impacts his brain, granting him great memory. He could remember anything from the moment he was bestowed those powers.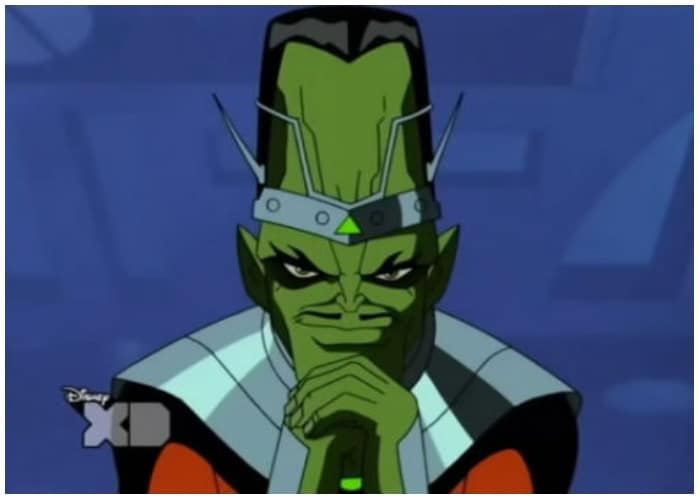 Samuel's skills lay in his incredible reasoning and logical senses for the most part. The smart antagonist possessed pattern solving, philosophical and intelligent structuring skills, enhanced intuition, information retrieval, storage, etc.
12. Ultron
Die-hard Marvel fans would know that, unlike the MCU version, Ultron was created by Hank Pym in the streamlined comics version. However, both Ultrons had nearly the same set of strengths and abilities. Ultron shows amazing expertise in strategy and robotics in Avengers: Age of Ultron. He designs explosive weapons, bodysuits, and much more.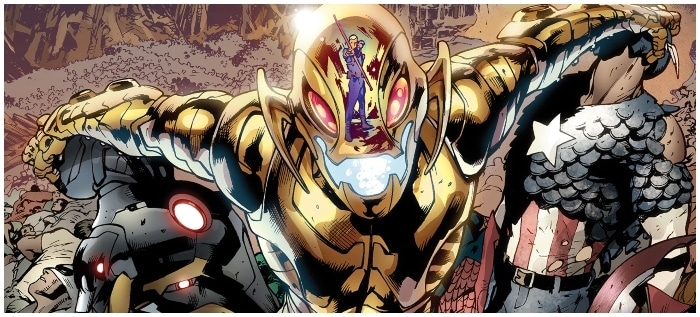 As a skilled inventor, the robot can repair his armor, possess analytical skills, and perform calculations precisely at superhuman speed. With all his knowledge and skills, he constructed a range of high-tech equipment like Robotics and drones that could swallow human bodies.
11. Black Panther
The T'Challa of MCU had so much growth potential in contrast to his comic version. In the movies, fans see a black hero creating a Panther Habit suit, which is later developed by Shuri, whereas in the comics, T'Challa is the wealthiest superhero on Earth.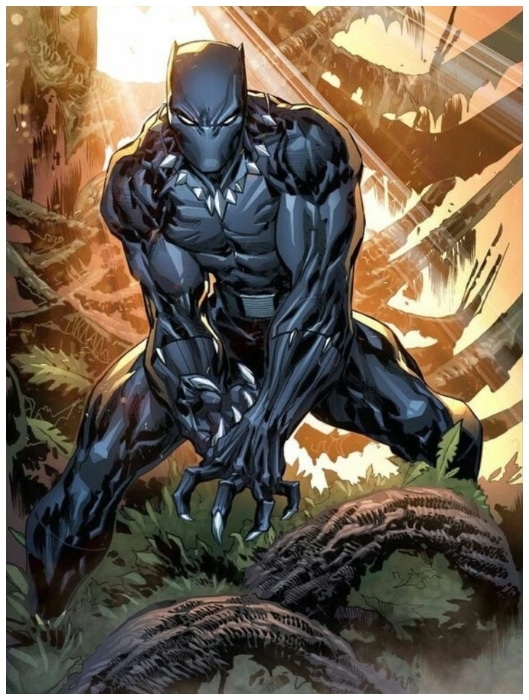 Furthermore, he was brilliant in more than one way, effortlessly drawing out all the ability, knowledge, and experience of the past Black Panthers—couple his outstanding engineering proficiency with his understanding of physics. Black Panther gets a spot alongside Reed Richards, Tony Stark, Bruce Banner, Victor Von Doom, and others as the top eight smartest people on Earth.
10. Amadeus Cho
Amadeus Cho, also going by the name Mastermind Excello, was a follower of Bruce Banner. He appeared for the first time in Amazing Fantasy Vol 2 #15. It's assumed that Amadeus' intelligence was so incredible that he had the mind of a hyper computer. In the comics, he is capable of solving complicated calculations in split seconds.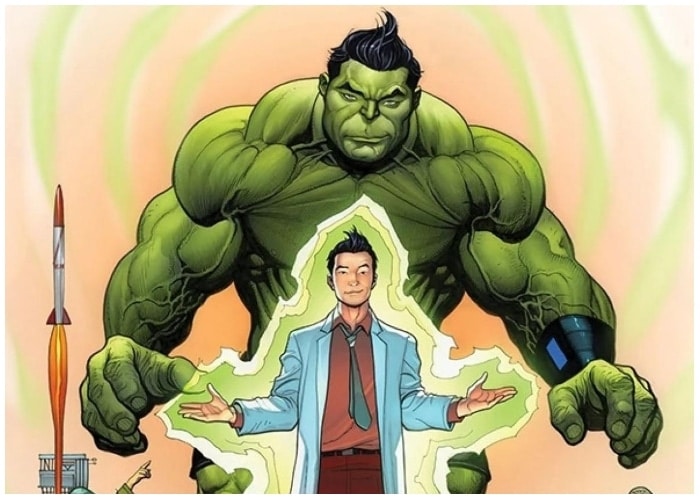 In Incredible Hercules #135-137, it was proven that Amadeus could recall almost anything he learned in his life. Thus, Amadeus Cho takes the eighth position in the top 8 smartest Marvel characters on Earth, as described by Bruce Banner, his mentor. In fact, his smart feats were compared to that of Greek Gods like Hephaestus and Athena.
9. Hank McCoy
Famously known as Beast, Hank McKoy is an incredibly bright, rational, and wise scientist in the X-Men series. In the movies, Henry devises various devices and costumes for young mutants. The time-traveling machine Cerebra was one of his creations. Beast also falls within the top eight smartest minds on Earth. Similar to his fellow members in the community, he holds seven Ph.Ds.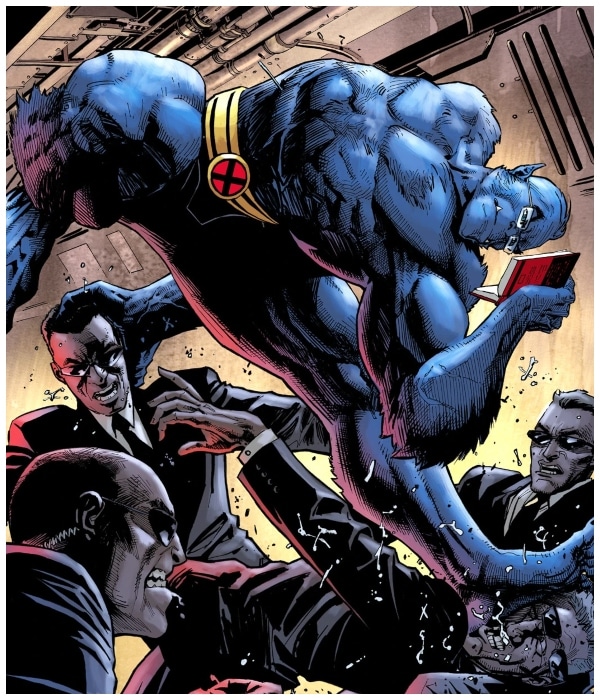 What distinguishes him from other smart individuals is his unshaken dedication and willpower to unearth the science between mutants and humans. In addition to his technological proficiency, Hank (Henry) seems to be multilingual.
8. Bruce Banner
Bruce Banner is notably referred to as the fourth smartest person on the planet, and he was able to prove that effortlessly in the Incredible Hulk Vol 3 #5. He processed long strings of data to understand complicated computer systems that were set to take over the world. He was able to inject a virus into the computer when someone as smart as Tony Stark. This led Tony to praise him as the most gifted nuclear scientist on Earth. Granted, in his Hulk form, Bruce isn't the sharpest tool in the shed.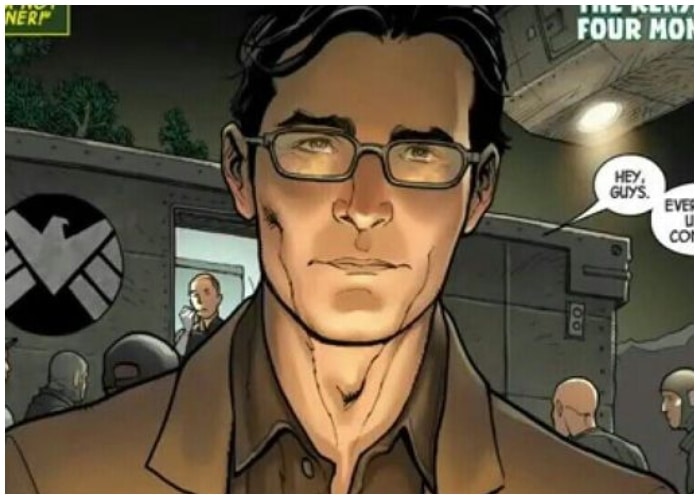 In the MCU, his intelligence is only rivaled by the likes of Tony Stark, Shuri, Hank Pym, Erik Selvig, and Helen Cho.
7. Tony Stark
A newbie Marvel fan could easily confuse Tony Stark as the smartest Marvel hero, but Stark was still not on the level of Reed Richards. Even though he wasn't as diversified as Richards, Stark possessed abundant skills. Apart from donning the suit of Iron Man and being a superhero, Stark was a prodigy who graduated as a mechanical engineer from the renowned institution MIT when he was just 17.
During his heroic days, he made incredible suits for himself and his companions so they could fight evil more efficiently. Dubbed "The World's Best Multitasker," Iron Man can fight, talk, move, and process information in three different modes simultaneously.
6. Lunella Lafayette (Moon Girl)
Lunella Louise is a modern super-genius inhuman blessed with remarkable intelligence from birth. The brilliant nine-year-old was titled the "smartest person in the whole world" by Amadeus Cho, one of the eight smartest people in the world. Her intelligence by a Banner B.O.X., a gadget made to test someone's intellectual aptitude.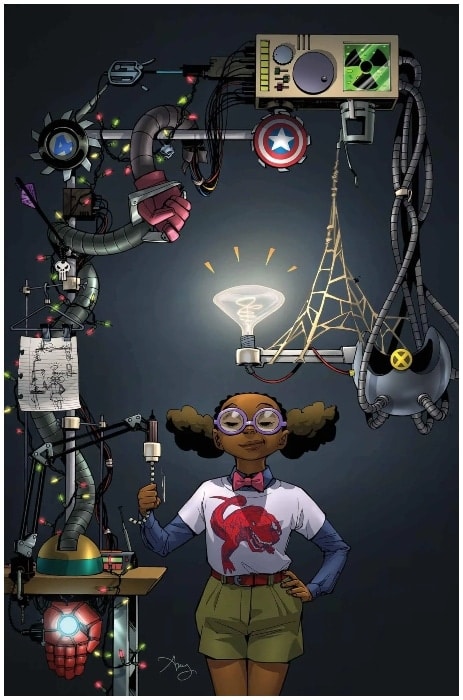 Moon Girl expertly crafted a device to detect Kree technology in the comic. Thus, fans expected to see a glimpse of her in Captain Marvel.
5. High Evolutionary
Out of the many immortal Marvel characters, High Evolutionary deserves a special mention. High Evolutionary was born during the '30s as High Herbert Edgar Wyndham. He showed high interest in evolution from a young age and even conducted a genetic experiment on himself. In the process, he boosted his genetic growth and gave himself his extraordinary powers.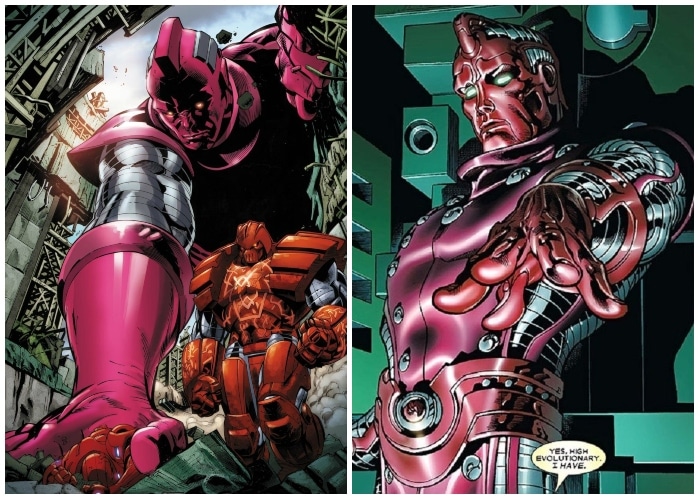 Wyndham's mind grew beyond that of any regular human, making him an easy entry in the rundown of smartest Marvel characters. After taking his transcendent human form, High Evolutionary alters his genes further and almost achieves deity powers.
4. Hank Pym
Hank Pym has two versions: One from the Marvel comic books and the other from the MCU. In both scenarios, he is a genius who comes up with Ant-Man's suit. He is unarguably one of the most intelligent comic book characters right after Reed Richards. With his skilled grip over subjects like robotics, subatomic physics, artificial intelligence, entomology, cybernetics, programming, optics, and emergency medicine, he easily gains the title of Earth's "Scientist Supreme."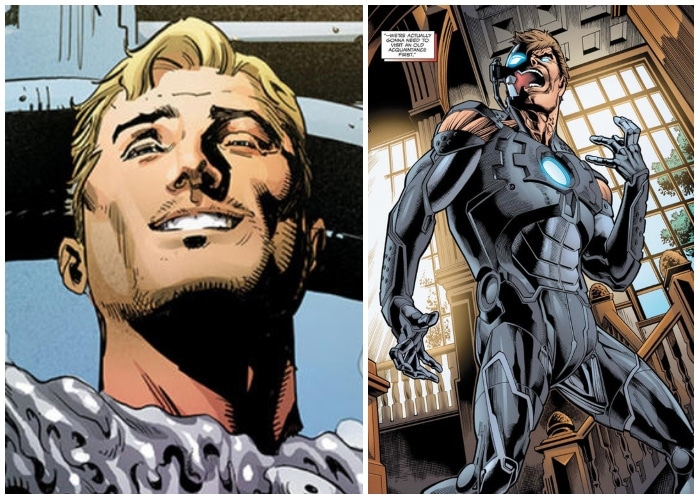 On top of that, Pym is the mind behind Ultron, one of Marvel's most powerful (and smartest) villains. Peggy Carter and Howard Stark saw his potential and hired him as a consultant for S.H.I.E.L.D.
3. Reed Richards
Who doesn't know Mr. Fantastic? Reed Richards, aka Mr. Fantastic, was the leader and founder of the Fantastic Four. A prodigy, Reed possessed unique super-genius intelligence. He held mastery in subjects such as electronics, aerospace, electrical and mechanical engineering, biology, and chemistry. If that wasn't enough, Mr. Fantastic also had a Ph.D. in all physics levels.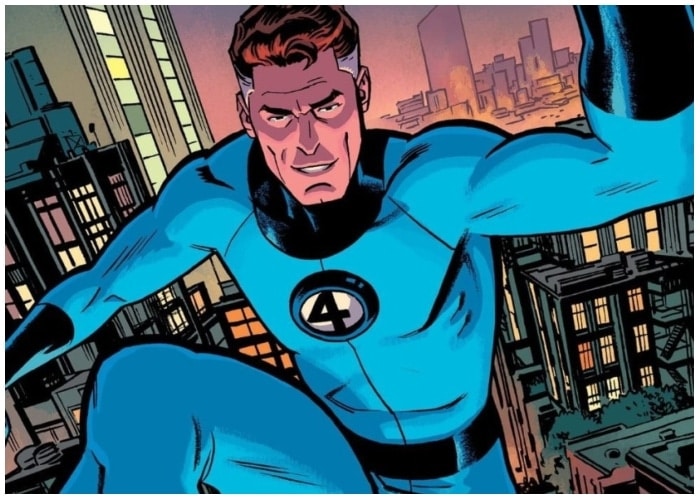 In both the comics and the movies, Richards is able to successfully find a way to travel in time, space, and extra-dimensional space. However, his understanding of all sciences originating on Earth made him an asset to the mutant lineup.
2. Valeria Richards
You can easily understand that there is a connection between Reed Richards and Valeria Richards from their names. She is the child of Reed and Susan Storm and possesses an immense intellect. Thus, she is able to rival her father when it comes to intellectual ability. Valeria Richard, who also goes by the name Brainstorm, is Franklin Richards' younger sister. And while he is superior when it comes to brawn, Valeria is a player of the mind.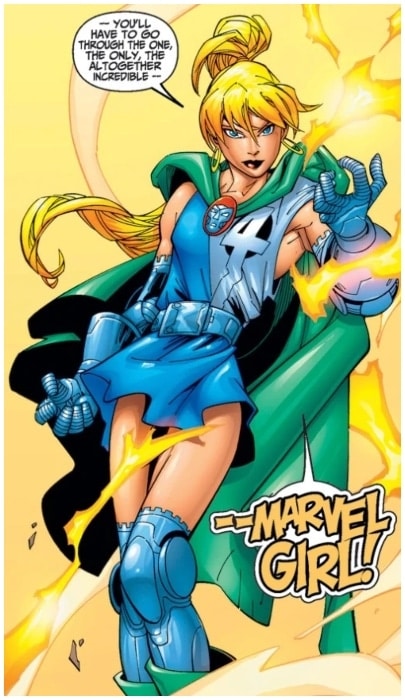 Valeria is said to be smarter than her father in Fantastic Four #573. Reed claimed that she surpassed him in brainpower at the tender age of three.
1. Doctor Doom
Who is the most threatening villain from the Marvel Universe? A few answers could pop up in your head. Victor Von Doom, or Doctor Doom, is the main antagonist of the Fantastic Four series. Even with his superior intellect, it would take Tony Stark a decade to go toe-to-toe against Doom's technology. And to no one's surprise, Doctor Doom's greatest weapon is nothing other than his smarts.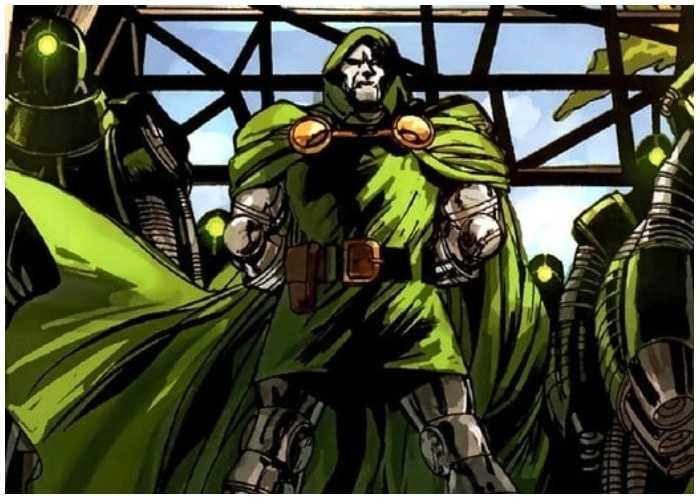 This great supervillain earns an easy spot on the list of eight most intelligent Marvel characters in the entire universe. He specializes in leadership, strategy making, politics, and manipulation. This enables him to create mind-blowing machines and gadgets, like his Doombots.