In Hollywood, it is hard to know what is fact and what is fiction. Over the years many celebrity couples have broken up because of alleged cheating scandals. It isn't until paparazzi catch them canoodling with someone new that the public finds out. This has led to some pretty messy situations. Keep reading to find out about some of the juiciest celebrity cheating scandals.
Jack Nicholson And Anjelica Huston
Jack Nicholson has always been known as a man about town, but it wasn't until his now ex-girlfriend Anjelica Huston spoke publicly about her relationship that some new information came to light. The two dated for almost 20 years, although some of that time was spent apart.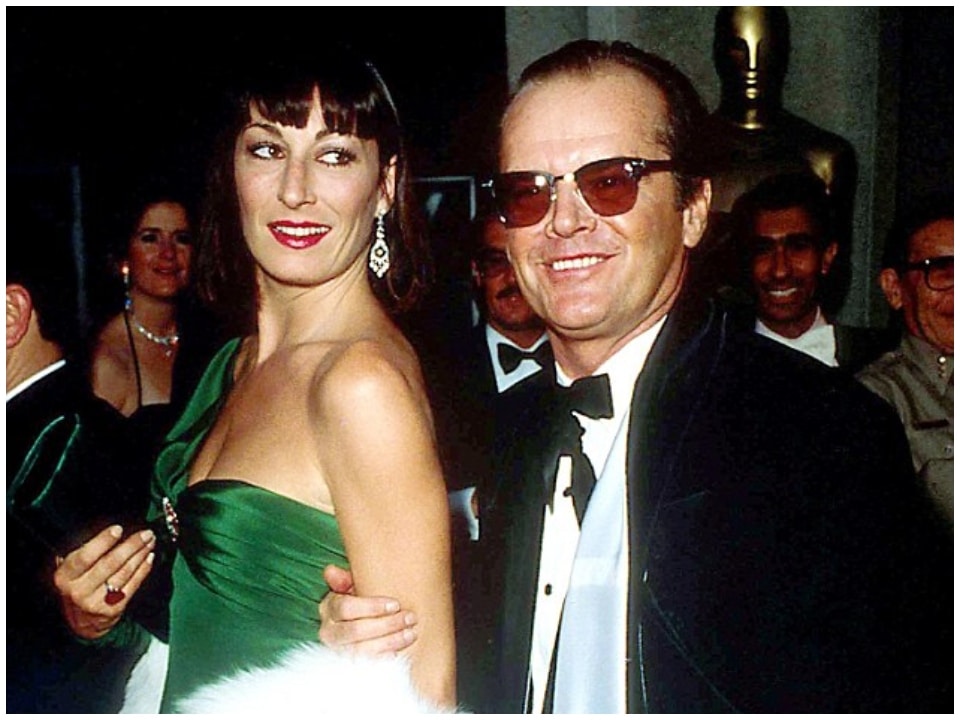 They truly loved each other, but Nicholson ended up having a child with another actress by the name of Rebecca Broussard. Huston no longer wanted to pursue a relationship with Nicholson when she found out. Since then, the two only speak kindly about each other. It seems that time heals all wounds.
Tiger Woods And Elin Nordegren
This is probably one of the worst cheating scandals in Hollywood history. Tiger Woods' wife Elin Nordegren found out that Tiger had been cheating on her with Rachel Uichtel, and a variety of other unnamed women. All of this went public on Thanksgiving weekend in 2009.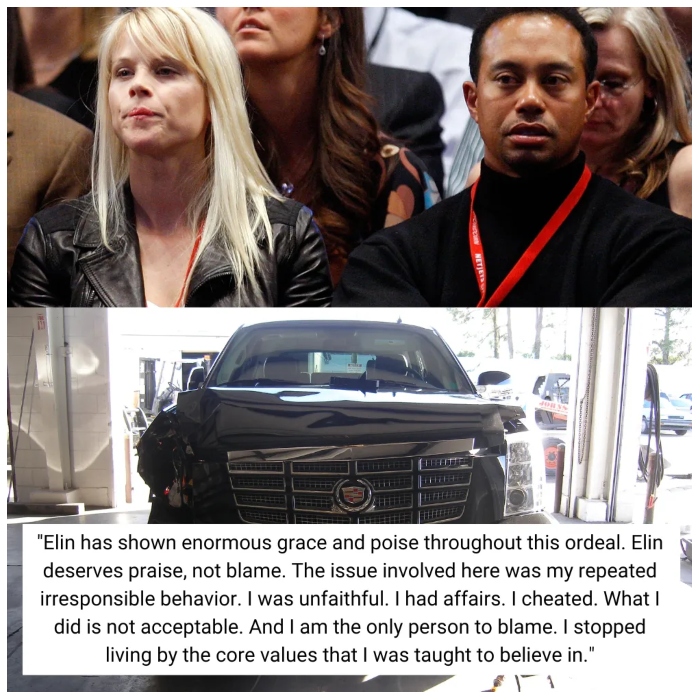 Woods had to be admitted to the hospital because he had sustained some wounds during a vehicle accident. It was unclear how his collision with a fire hydrant had resulted in minor facial cuts.
Elizabeth Hurley And Hugh Grant
Hugh Grant and Elizabeth Hurley were together for over 5 years, but their relationship was not without its problems. In 1995, Hugh Grant was arrested for engaging in lewd conduct with a woman by the name of Divine Brown.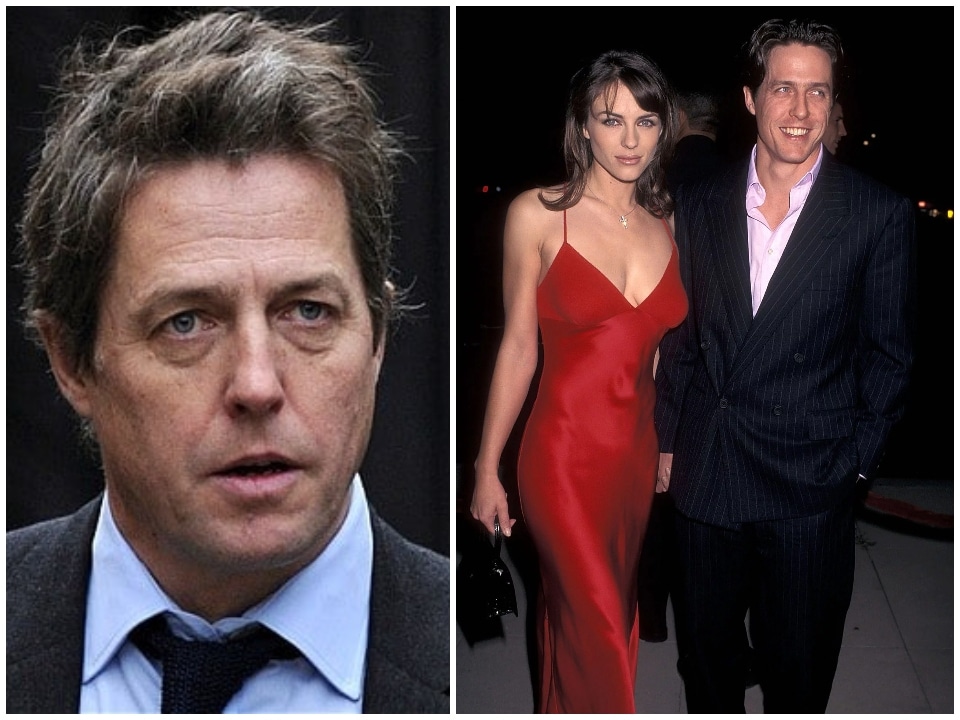 Hurley weathered the scandal with Grant, and their relationship continued. However, they eventually ended their relationship five years after the incident. Hurley would go on to marry entrepreneur Arun Nayar, and then divorce him in 2011.
Will Smith And Jada Pinkett Smith
Will Smith and Jada Pinkett Smith did not always have a stable relationship than they do now. Pinkett Smith admitted on national television that she had been involved with singer August Alsina.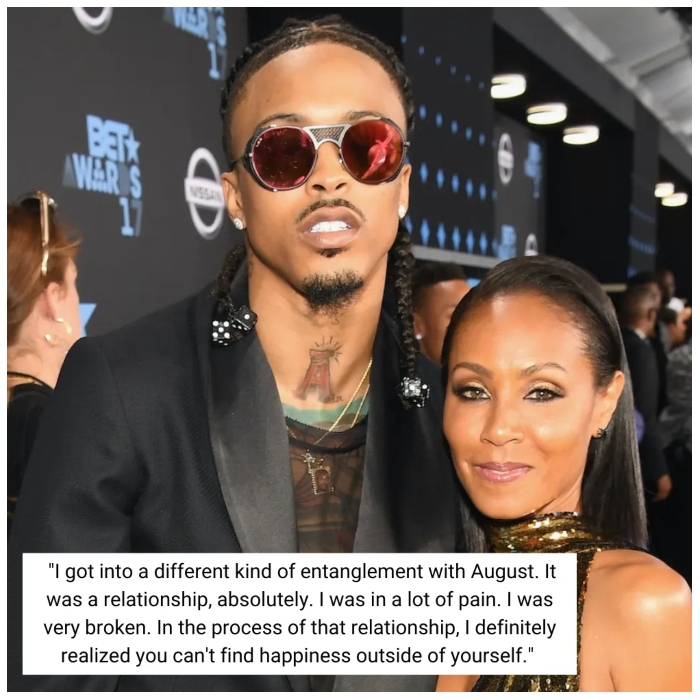 Smith had been aware that his wife was seeing someone else during their marriage, but the couple ultimately decided to work out their marital problems and stay together. There has been no mention of Alsina since then, and Jada and Will appear to be stronger than ever together.
Jude Law And Sienna Miller
After Jude Law's divorce in 2003 from Sadie Frost, he began dating fellow Brit Sienna Miller. They were a golden couple of Hollywood until his nanny Daisy Wright told the press that the two had been engaged in an affair.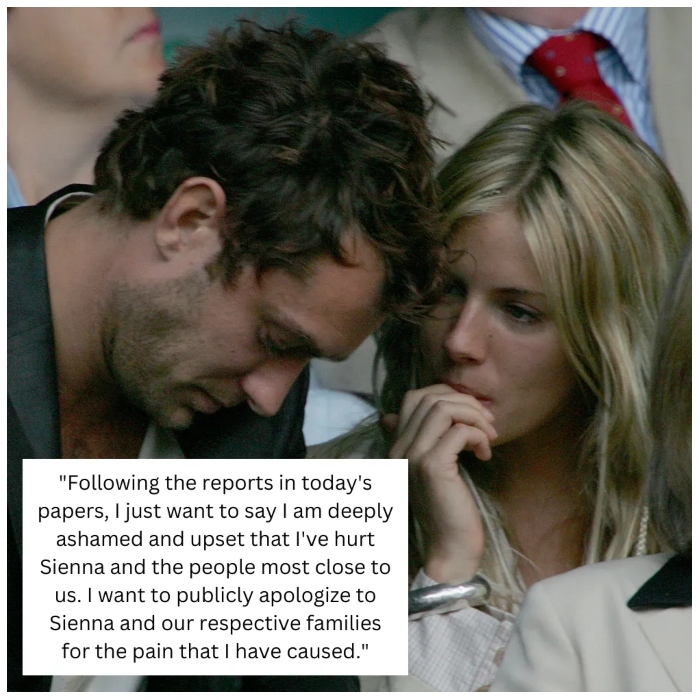 Miller and Law were engaged at the time, and when he announced via the British Press Association that what Wright had said was true, Miller called it quits. Law has since gone on to marry Phillipa Coan.
David Boreanaz
Actor David Boreanaz, who is known for starring in cult classics Buffy: The Vampire Slayer and Angel, had his own period of unfaithfulness. He confirmed in an interview with People magazine that he had cheated on his wife, Jaime Bergman in 2010. While he never named who he had been unfaithful with, he admitted regret and guilt.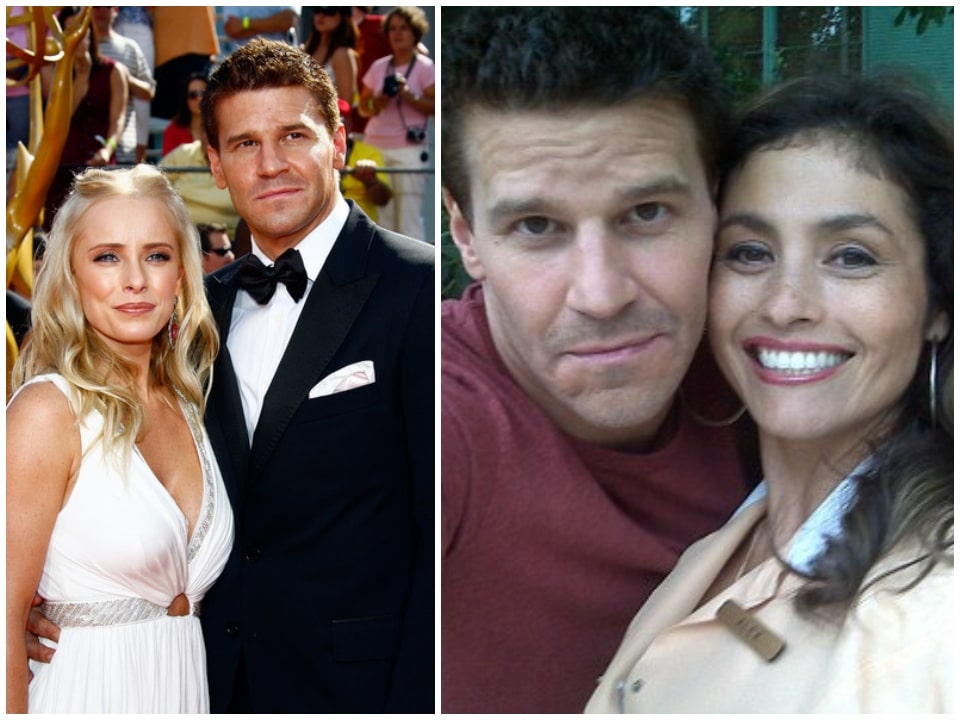 Since then, he and his wife have worked through his infidelity and have managed to stay together. There were rumors that he had an affair with Rachel Uchitel. That's the same woman that pro-golfer Tiger Woods also had a relationship with while married.
Nick Young And Iggy Azalea
Nick Young and Iggy Azalea were engaged in 2016, but that engagement quickly came to an end when a major cheating scandal was broadcast across social media. Young had been caught on camera discussing some women he had been seeing while he was engaged.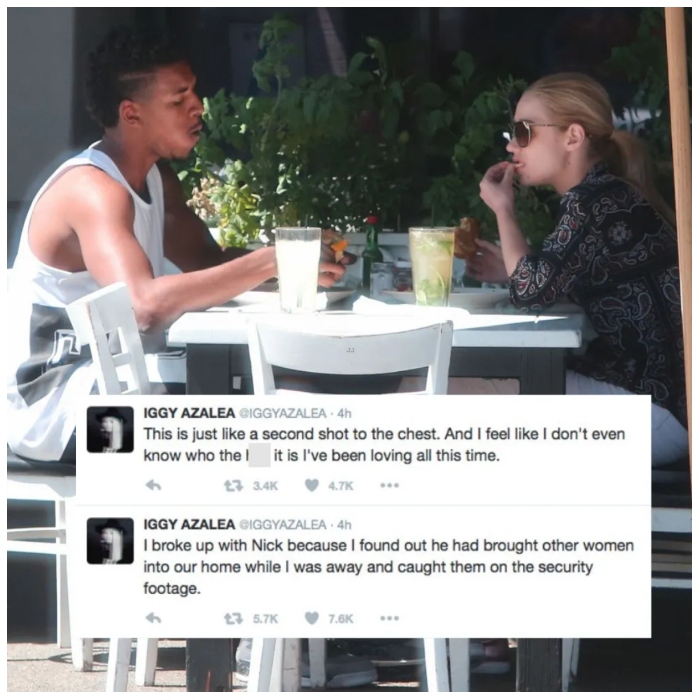 Azalea initially believed him when he said it was a joke, but security camera footage of him with some girls and a pregnant ex-girlfriend proved that it was true. She promptly called off their engagement.
Woody Allen And Mia Farrow
One of the most notable Hollywood cheating scandals occurred in the mid-90s with Woody Allen and Mia Farrow. They had been in a relationship for ten years when Allen fell in love with Farrow's adopted daughter Soon-Yi Previn. The two began an illicit affair, which eventually ended in Allen leaving Farrow for her daughter.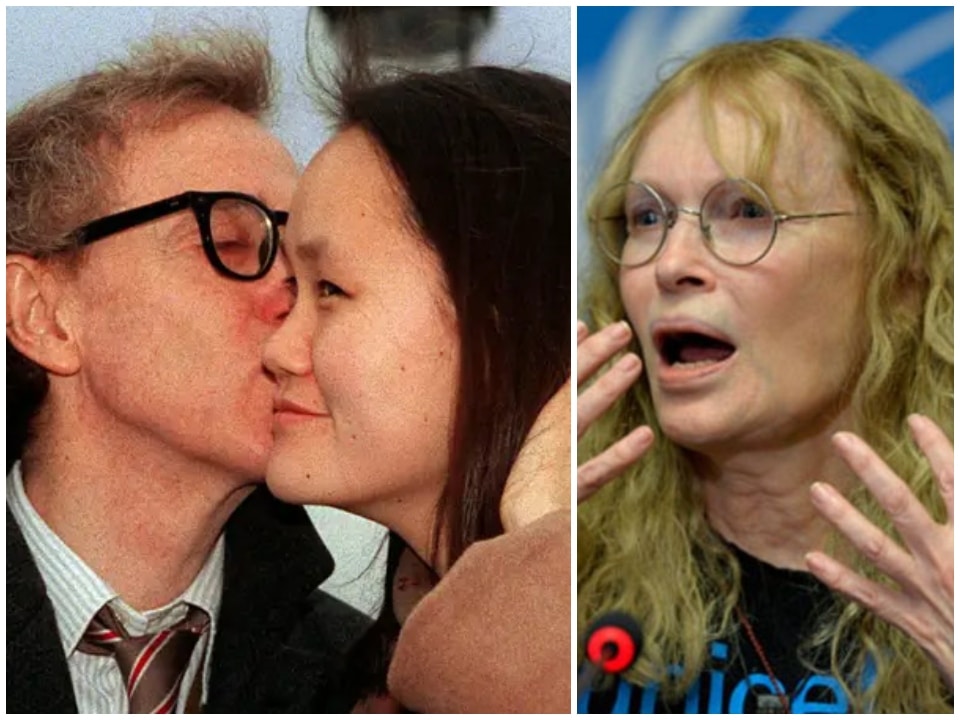 A major legal battle ensued after Farrow and Allen split-up regarding the custody of their shared son Rowan. Allen and Previn eventually married, and are still married to this day. Their son Rowan mentioned that the family dynamic is a strange one, as he feels that Previn is both his sister and his step-mother.
Jay-Z and Beyoncé
Jay-Z and Beyoncé are hip-hop royalty but in 2016 Beyoncé released her acclaimed album Lemonade which chronicled Jay-Z's cheating. While the person he was unfaithful was never named, Jay-Z has since admitted to his infidelity.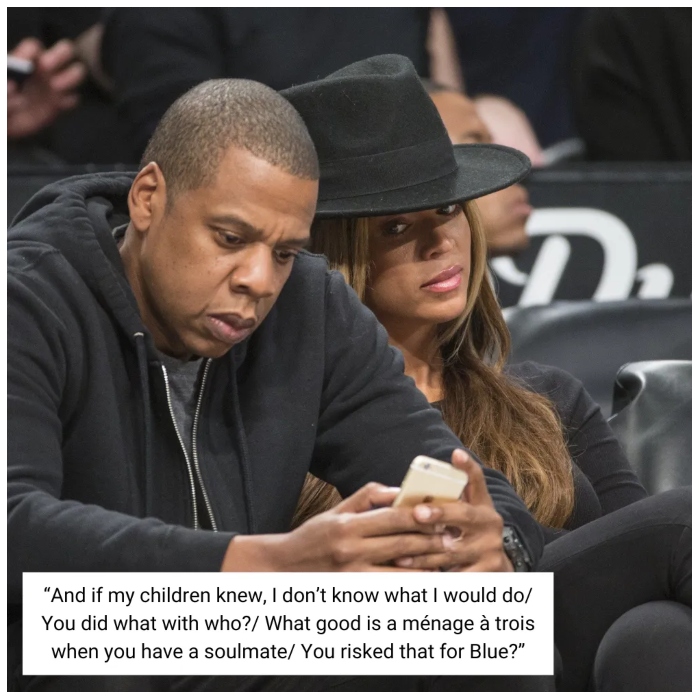 To make up for his mistakes, he released an apology album titled 4:44 which was an homage to Beyoncé and their daughter Blue Ivy. He made it clear that they are his world, and the couple is now stronger than ever.
Kristen Stewart and Robert Pattinson
We've lost count of how many couples had their start as on-screen relationships. When you spend so much time playing someone's partner, it's usually inevitable that you find you have great chemistry together.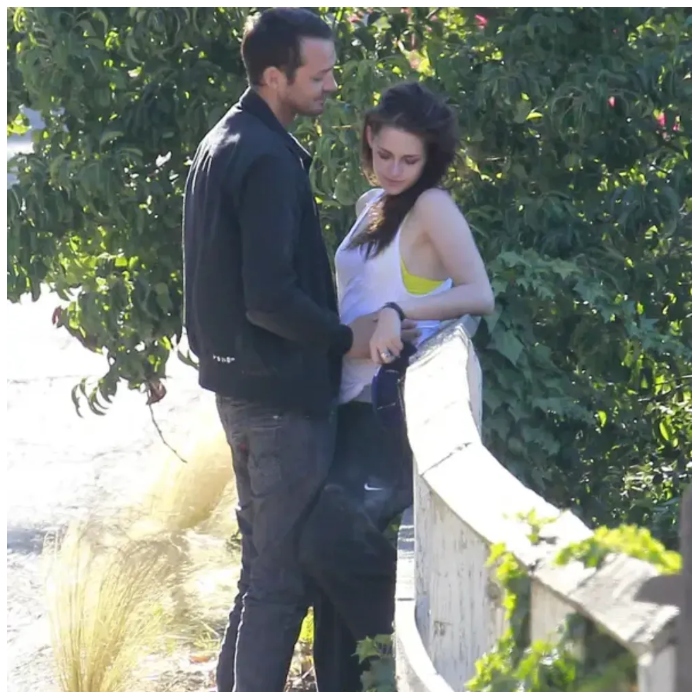 That's what happened with Robert Pattinson and Kristen Stewart who played the tormented lovers Edward and Bella in the Twilight movies. Unfortunately, they struggled to keep the spark alive after Stewart was pictured getting it on with one of her movie directors.
Arnold Schwarzenegger and Maria Shriver
A similar situation happened with Arnold Schwarzenegger when he was with Maria Shriver. However, rather than sleeping with the nanny, the actor opted for his housekeeper. He also went one step further than Law and actually got the woman pregnant.
It happened back in 1997, more than ten years before the couple revealed they were separating. Although Schwarzenegger isn't necessarily proud of what he did, he has made an effort to build a relationship with his son.
Kevin Hart And Eniko Parrish
The funnyman, Kevin Hart has been married to Eniko Parrish since 2016. The couple has two children together, and while Parrish was pregnant with their first child Hart was caught in an extortion scandal.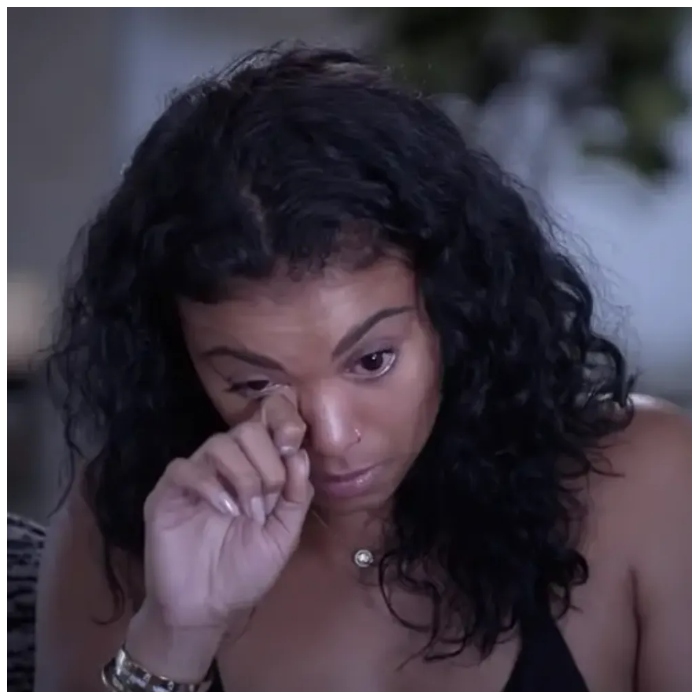 There was a video of him with another woman, and he decided to come clean to his wife and the world rather than meeting the extortionist's demands. His wife forgave him, and he has actively worked on himself and strengthened their marriage.
Eddie Cibrian And Leann Rimes
At first, this seemed like an unlikely couple, as both Leann Rimes and Eddie Cibrian were married to other people. While on the set of Northern Lights, the two fell in love and began having an affair.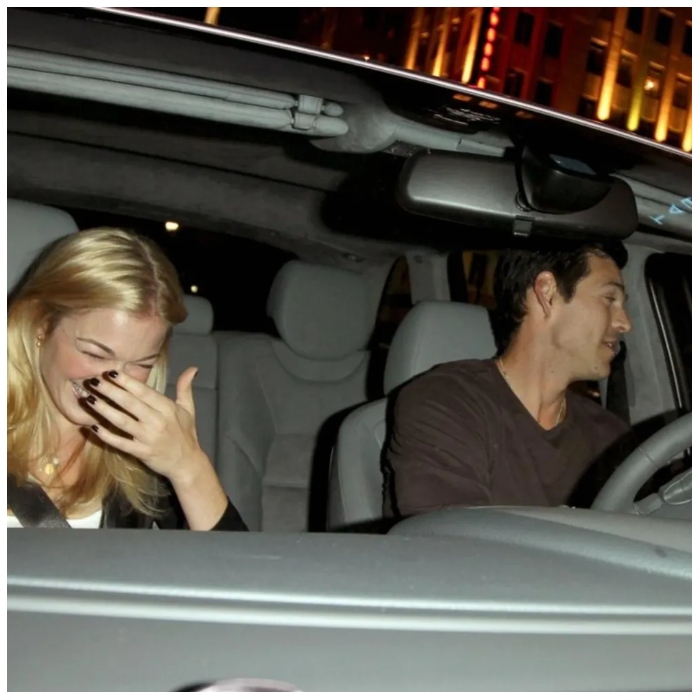 They ultimately decided to divorce their spouses and marry each other. The relationship got a lot of media coverage, but since then it has largely died down. The two have now been married for 9 years.
Usher And Tamika Foster
Usher and his ex-wife Tamika Foster were only married for a couple of years when their marriage began to show some wear and tear. Usher admitted that he loved his wife, but he had not been loyal to her.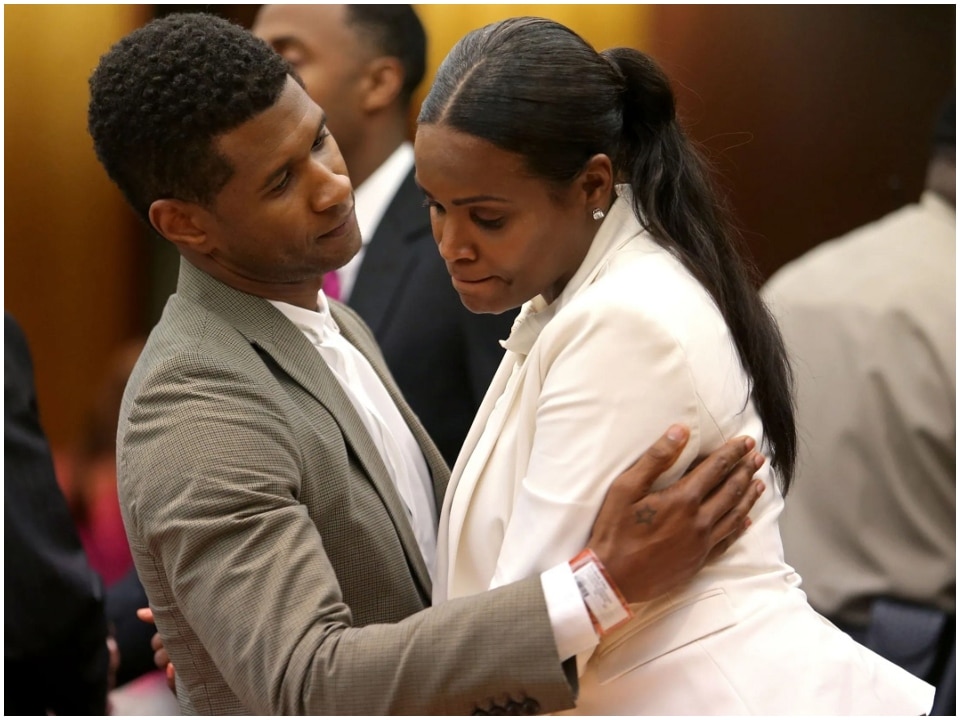 He later admitted that he had a brief affair with one of Foster's bridesmaids, and that led to the demise of their marriage. There was a huge court battle over assets, and custody once the divorce was filed.
Tori Spelling And Dean McDermott
Dean McDermott and Tori Spelling had a similar meeting to LeAnn Rimes and Eddie Cibrian. The two met, were already married, and ultimately left their partners for each other.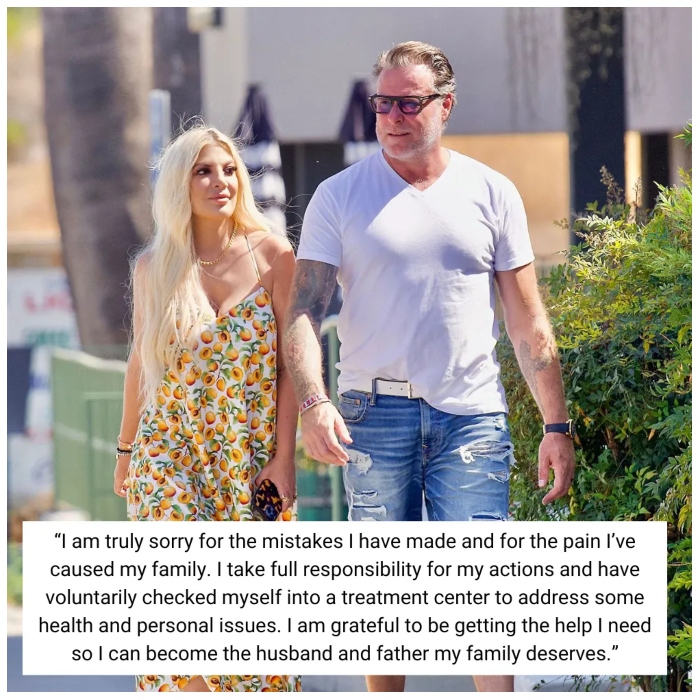 After a few years of marriage, and a successful stint on reality television, rumors emerged that McDermott was cheating on Spelling. He admitted it on their reality show and quickly checked into rehab to begin working on himself to preserve their marriage and their family.
Morena Baccarin And Austin Chick
Morena Baccarin who starred in Homeland and Deadpool was starring in a television show called Gotham when she met fellow co-star Ben McKenzie. The two quickly fell head over heels for each other, and Baccarin announced that she was having McKenzie's child.
ֿ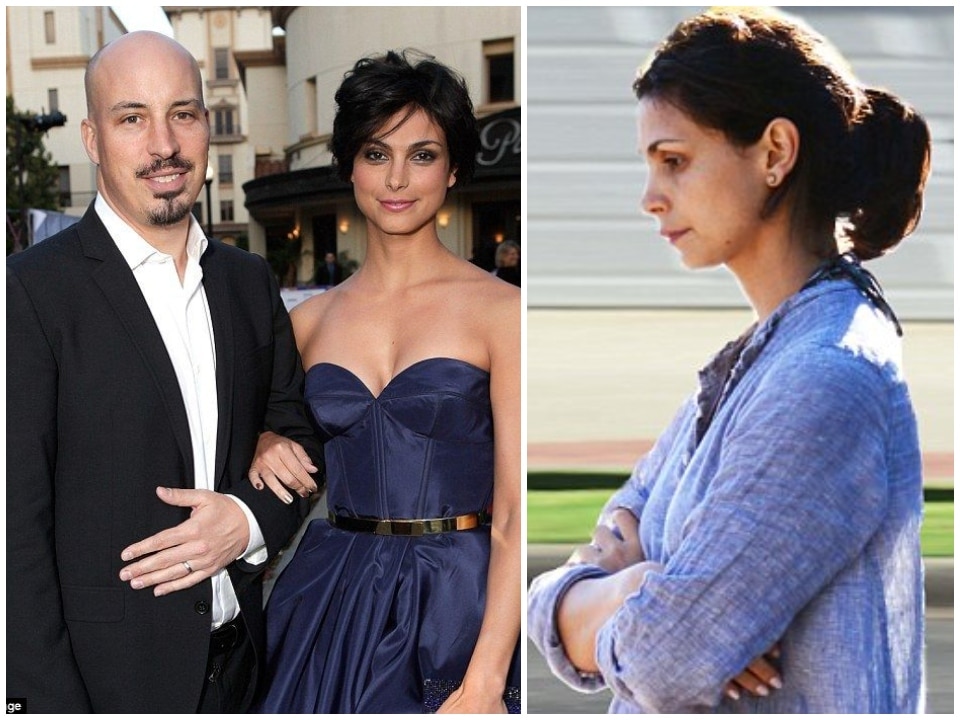 There was just one problem. She was still married to Austin Chick, who was blindsided by the news. Baccarin filed for divorce, and as soon as it was finalized, she married McKenzie.
Emma Thompson And Kenneth Branagh
These two well-known Brits appeared to be happily married until rumors began circulating that Branagh was attached to his co-star Helena Bonham Carter. Thompson and Branagh had been married for six years when Branagh admitted to being with Carter.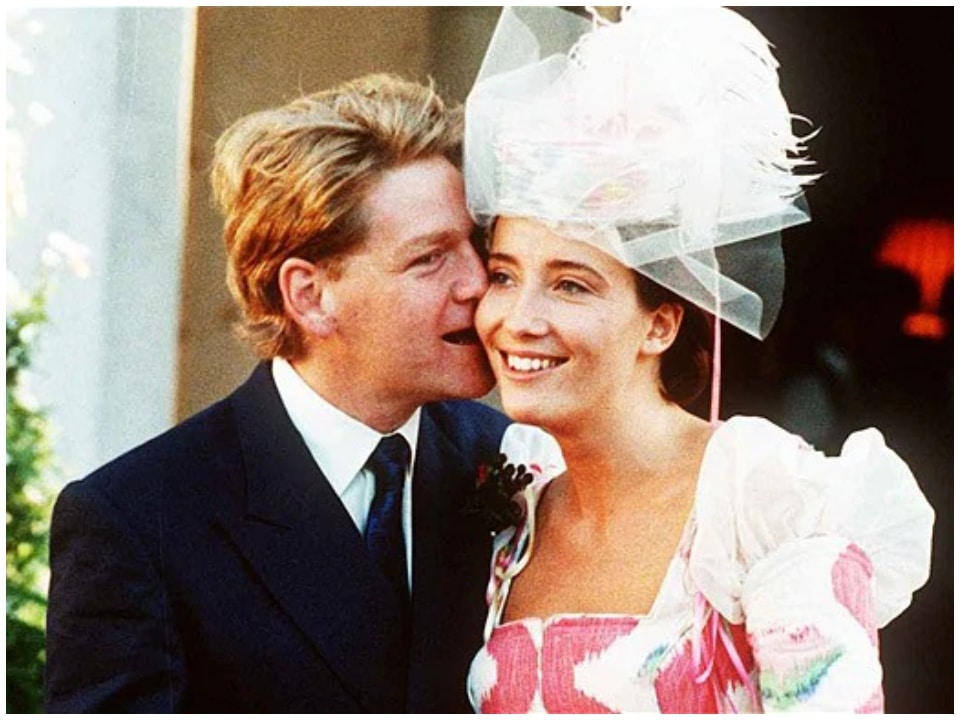 Carter and Branagh would stay together for 4 years before they also called it quits in 1999. Thompson would later admit that Branagh broke her heart, and the famous scene in Love Actually where she finds out her onscreen husband is cheating was based on how she found out about Branagh.
David Letterman And Regina Lasko
David Letterman and Regina Lasko have been together for over 20 years, but that did not mean that Letterman was always faithful. In another extortion scheme, a former partner of his had a boyfriend who was a producer at CBS by the name of Robert Halderman.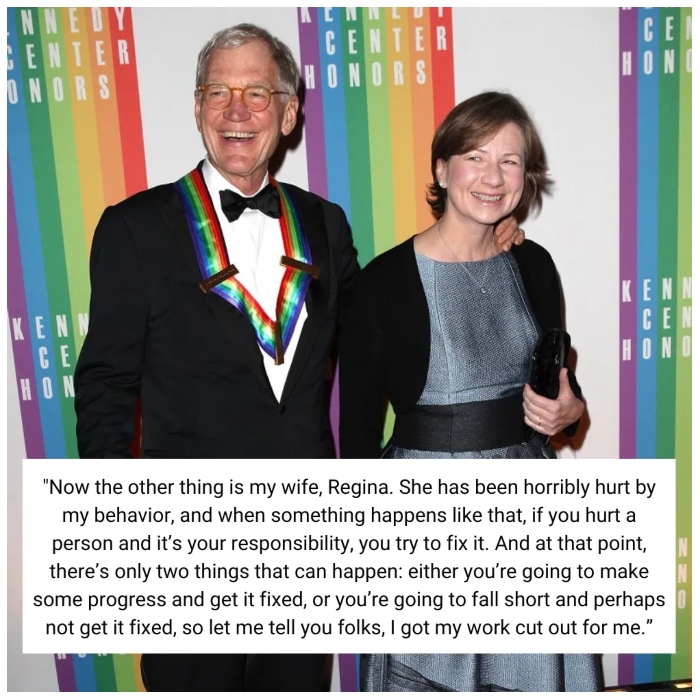 Halderman was aware of a previous romantic liaison between Letterman and his then girlfriend Stephanie Birkitt. Letterman refused to pay himoff, and simply admitted to the entire affair on air. He and Lasko are still married.
Hank Baskett and Kendra Wilkinson
There's never a good time to cheat on your other half. However, doing it when they're pregnant with your child really is as low as it gets. Unfortunately, that's what Hank Baskett did when Kendra Wilkinson was just a month away from giving birth.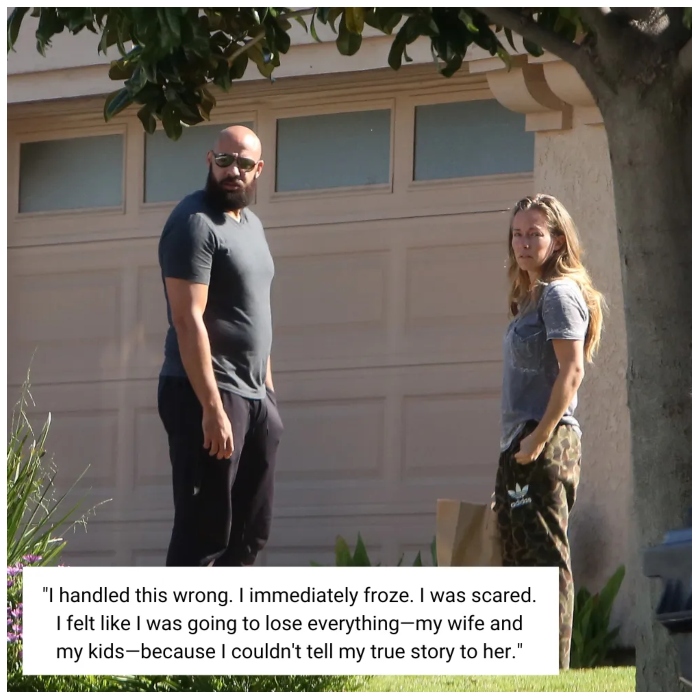 The man was apparently intimate with a transgender model behind his wife's back, and his infidelity resulted in the pair getting a divorce. Kendra simply couldn't move past her husband's betrayal.
Jesse James And Sandra Bullock
Jesse James and Sandra Bullock were married in 1995 for five years when cheating allegations were made. James had been reported as being seen with multiple women over the years they had been married. When Bullock found out, she filed for divorce and decided to adopt her now son Louis.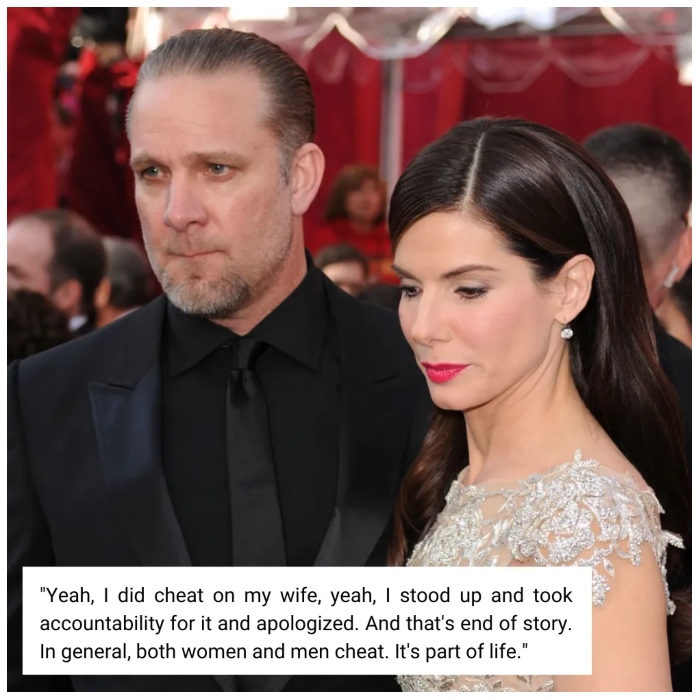 James entered into a rehabilitation facility, and when asked many years later about that time in his life he said that he would not have done anything differently. At least he was honest about his actions, but it might have been better to be upfront about it before deciding to walk down the aisle.
Kourtney Kardashian And Scott Disick
Scott Disick and Kourtney Kardashian have had an on again off again relationship since Keeping Up With The Kardashians first began filming. Since then, Disick has been accused of having many dalliances outside of his relationship with Kourtney and has even sought treatment for his behavior.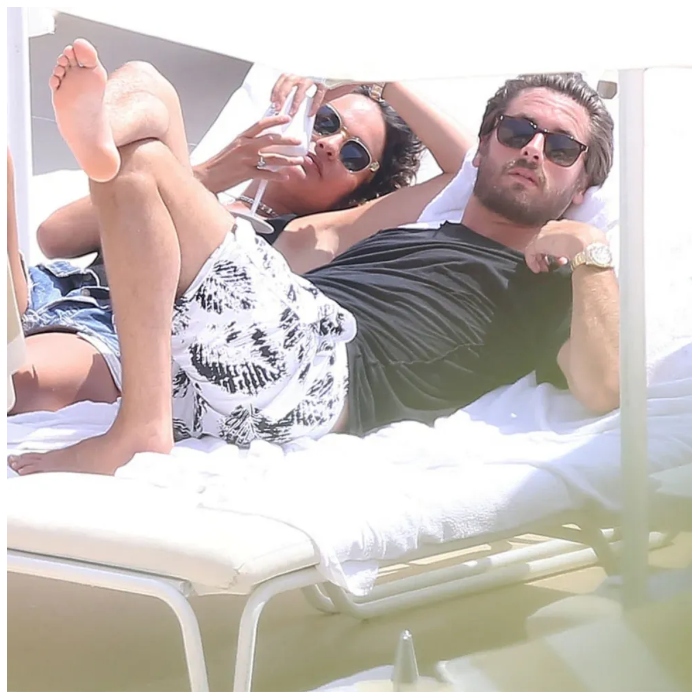 The two are no longer together, but Disick remains very close to the Kardashian clan as she and Kourtney share three children. Disick had reportedly been dating Sofia Richie, Lionel Richie's daughter but has since finished the relationship.
Robert Kardashian And Kris Jenner
Robert Kardashian was Kim, Kourtney, and Khloe Kardashian's father. He was married to Kris Jenner for a number of years, but she admitted that she had an affair with a close friend during their marriage.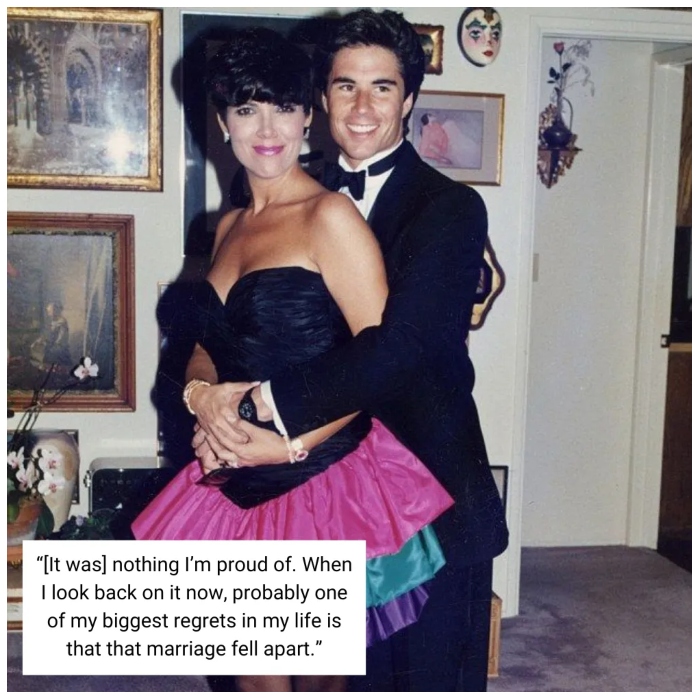 His name was Todd Waterman, and in recent interviews, he admits that he believed it was a mistake, as does Kris. Apparently, it affected Kourtney Kardashian quite badly growing up, and Kris regrets hurting her husband with the affair.
Khloe Kardashian And Tristan Thompson
Khloe Kardashian was weeks away from giving birth to her daughter Dream, when she found out that her partner Tristan Thompson had been cheating on her. CCTV video footage was sold to TMZ, which was promptly released of Thompson with two other women at a club.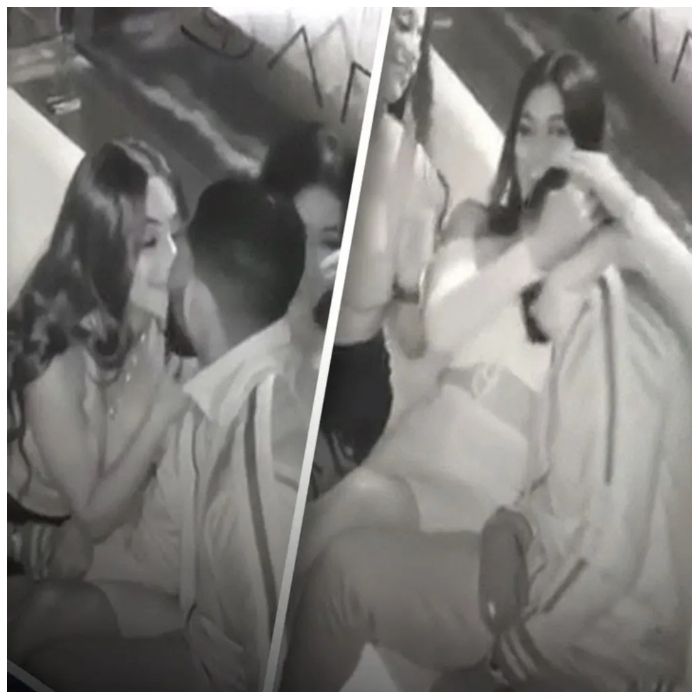 From there, it went from bad to worse. He cheated on Khloe once more, with her sister Kylie's friend Jordyn Woods. The two are no longer together, but maintain an amicable relationship for their daughter.
Balthazar Getty And Sienna Miller
Sienna Miller was the other woman for Balthazar Getty and his wife Rosetta Millington. In 2008, the two were photographed canoodling all over Europe and it made Getty a household name.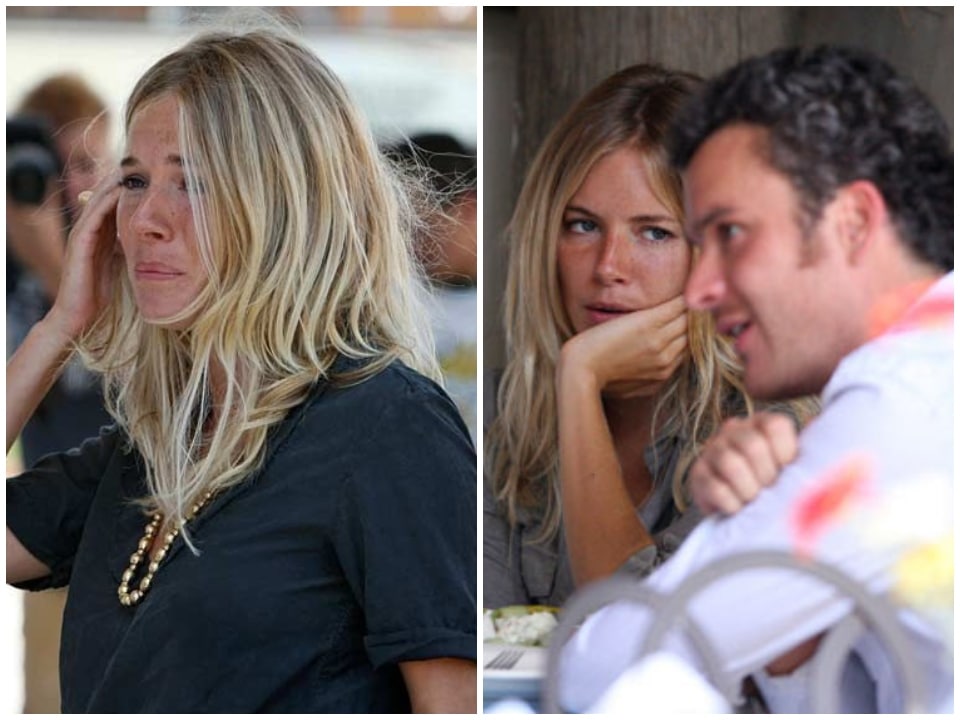 Since then, the affair has fallen to the wayside, but Getty maintains that it actually strengthened his marriage of 16 years. He and his wife separated for two years, and then reconciled and are now happier than ever. The two share 4 children.
Justin Timberlake And Jessica Biel
While Justin Timberlake and Jessica Biel have just welcomed their second child together, the two were not always on rock-solid ground. Timberlake was caught holding hands with his co-star Alisha Wainwright in New Orleans in 2019.
He quickly issued an apology and explained that there had been no affair, just some hand-holding which was still unacceptable. He has since made amends, and he and Jessica are a united front.
Gavin Rossdale And Gwen Stefani
Gwen Stefani and Gavin Rossdale had been married for 13 years when she found out he had been seeing their children's nanny. Not only had they been having an affair, but the nanny herself was pregnant.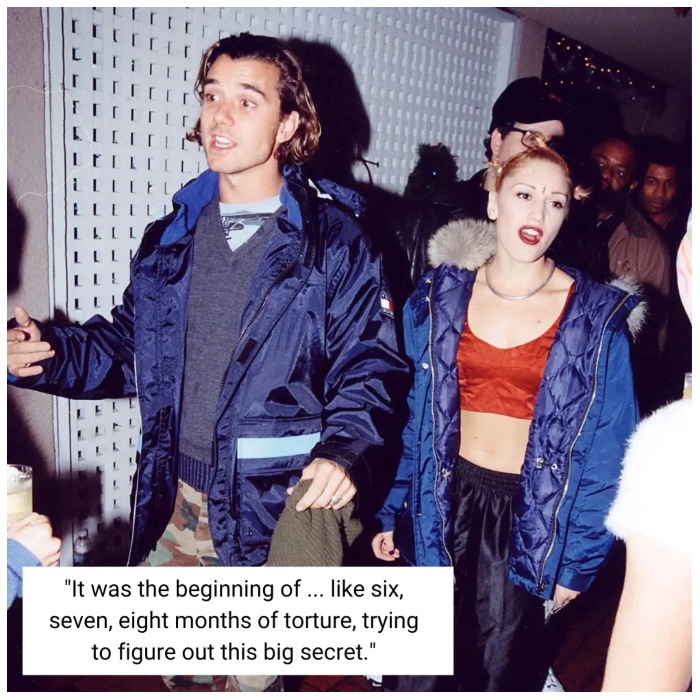 Stefani promptly filed for divorce, and both she and Rossdale tried to stay out of the public eye. Stefani has since found love with country music singer, Blake Shelton, her co-star on The Voice. Rossdale did not marry the nanny.